This post is part of a series highlighting the ART bus routes throughout Arlington County and how both residents and visitors alike can take advantage of the ART bus system.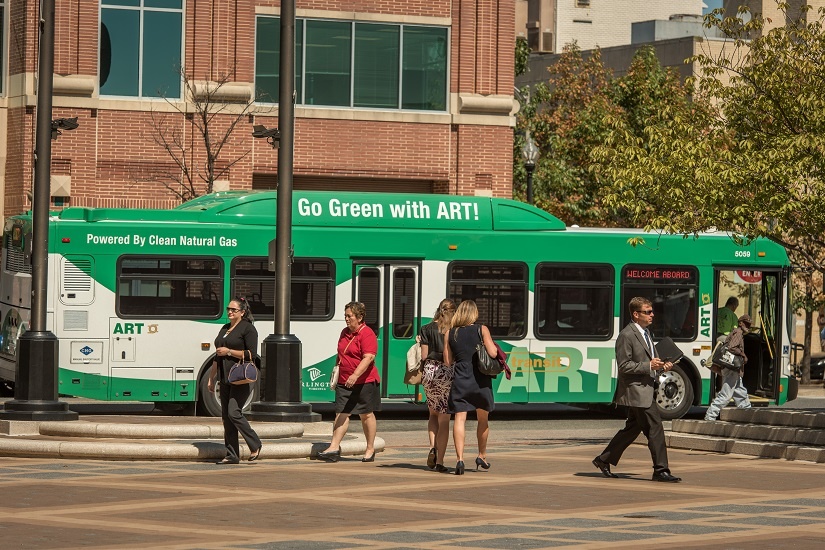 ART 61
The ART 61 is an easy loop through the residential neighborhoods north and south of Courthouse and Rosslyn, meant to bring 9-to-5ers to the Metro Stations. If you live in Fort Myer Heights, Radnor Heights, Colonial Terrace, Colonial Village, and North Highland neighborhoods, leave the car behind and take the bus to Metro. Or double your ART bus pleasure by transferring to another ART bus and head to Crystal City on the ART 43.
Route Highlights
The ART 61 loops clockwise and counter-clockwise to the Rosslyn and Courthouse Metro Stations, passing Arlington features including Top of the Town, a reception and conference facility, and Dawson Terrace Community Center & Park, Arlington's oldest stone residence and recently discovered archeological bonanza.
Urban Villages Served: Rosslyn, Courthouse
Route Timings
This route serves Monday-Friday commuters. The route starts at 6:15am, and runs until 9:41am, pausing midday before starting up again at 3pm. The last bus leaves the Courthouse Metro Station just after 7pm, so if you have to work late, keep another bus route in mind.
Get the details on the ART 61 downloadable schedule and always keep tabs on arrivals with the ART real-time tracker.
Metro Station Stops
Connect directly to the Orange and Silver Metro Lines at Rosslyn and Courthouse.
Highlighted Stop
It might be hard to justify to your boss working from the offices in Top of the Town, but once your boss sees the incredible 360 degree views, perhaps the whole office can move. The tall building behind the stop at N Oak and 14th Street N might look inconspicuous, but hidden at the top of a small elevator is a premiere event and conference space that rivals just about any view in Washington, DC. Plan a car-light event and have guests arrive by ART 61 for a special Arlington touch!
Photo Credit: Sam Kittner/Kittner.com for Arlington Transportation Partners