We are thrilled to launch another year of Champions and invite your business, multi-family residential property, commerical property, or hotel to enroll. Don't miss out on receiving recognition and rewards for promoting and implementing transportation initiatives at your organization.
If you have been previously enrolled in Champions, you just need to contact your Arlington Transportation Partners (ATP) representative in order to re-enroll. As the year changes, so do the options for leveling up within Champions and we cannot wait to meet with you to discuss how ATP can help your business positively impact Arlington County as a Champion in 2023.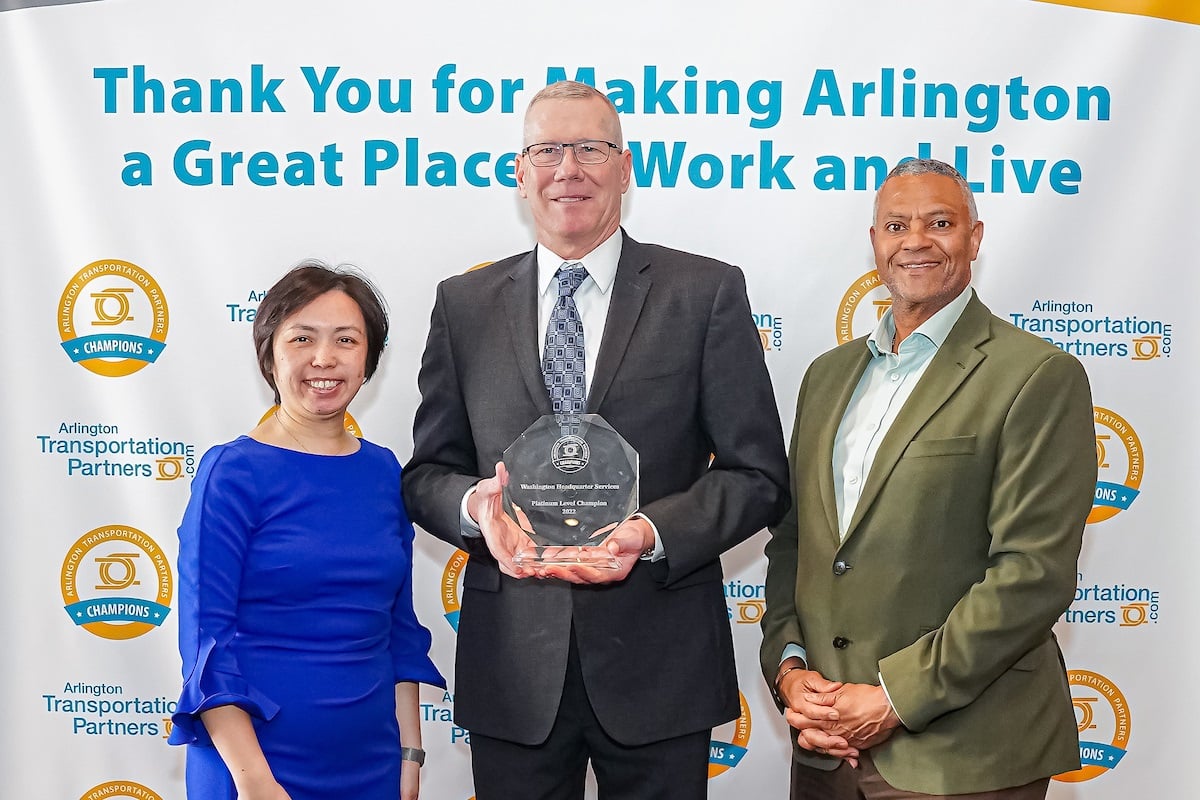 New to Champions?
Is this your first year joining Champions? You have great timing. We are always looking to bring in new Champions.
Champions is ATP's program to recognize and award Arlington County businesses for their efforts to promote sustainable transportation to tenants, residents, employees, and visitors. These initiatives help increase work satisfaction for employees, enhance residents' living experience, and provide state-of-the-art building amenities to tenants.
There are four levels within the program that you can achieve. This creates the opportunity to move up during the year through promoting sustainable transportation, offering benefits, and participating in ATP events.
2023 Changes in Champions
Every year we are proud to improve Champions and find the best ways for your business to level up. New programs help everyone stay up to date in what sustainable transportation has to offer. This year we are proud to announce the following initiatives that will help you reach new levels of Champions:
Meeting with ATP to discuss supporting non-SOV commutes while attracting people to the office.
Providing / Installing an electric bike charging station, scooter charging station, or scooter parking area at your multi-family residential community.
Complete a data-driven client success story and share with your audience.
Providing a shared micro-mobility solution at your commercial property.
Enroll Today
Fill out the enrollment form to sign up for Champions now and become a model for sustainable transportation and a leader in Arlington County. We are excited to help you grow as a Champion in 2023.
Photo Credit: Albert Ting/theclickting.com for Arlington Transportation Partners