While my home is currently devoid of pets, I am a proud aunt to two amazing fur nephews—a Chihuahua named Rusty and a Golden Retriever named Watson. While Watson grew up on the Pike, Rusty is a Fairfax resident who makes frequent trips to Arlington County to enjoy our dog-friendly trails and adventure spots. Here are some of their favorites.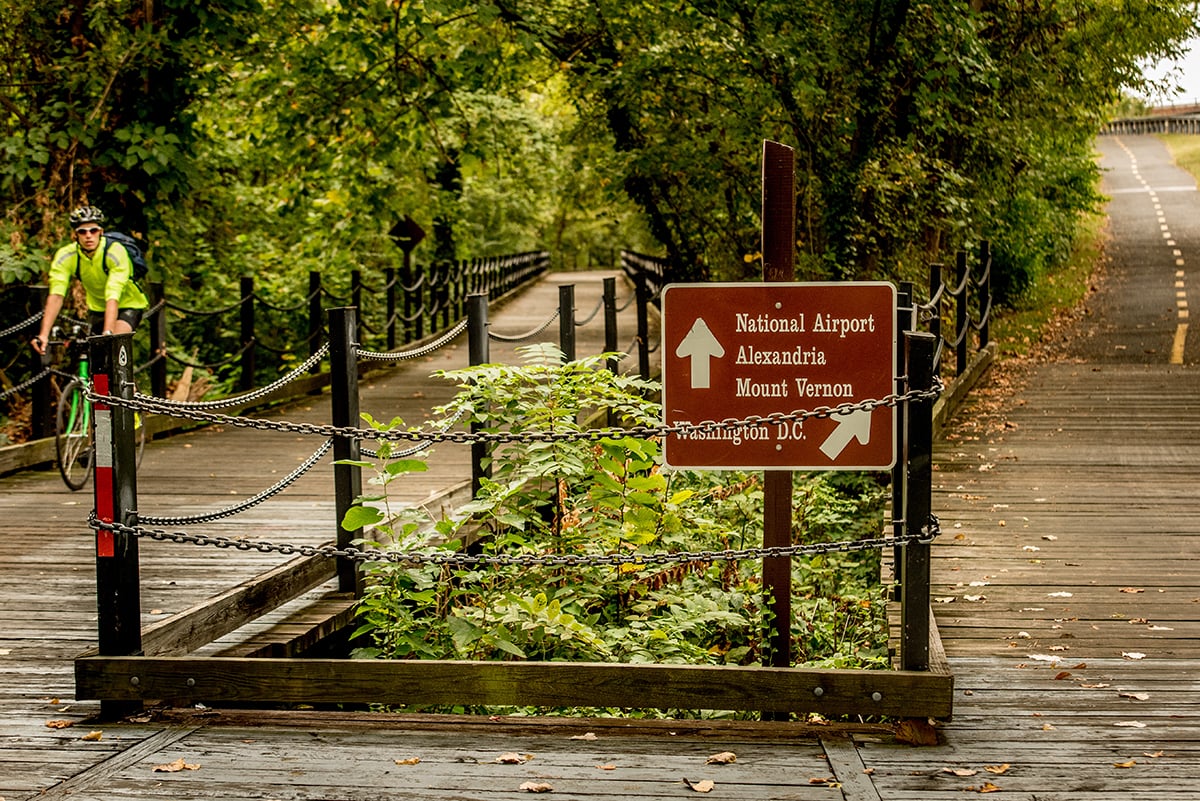 Four Mile Run, Shirlington Dog Park
Contrary to its name, the Four Mile Run Trail provides seven miles of trail for your dog to run, or walk, if they choose. But the best part is the stream that runs along with the trail, which is a great place for wading and hunting minnows.
The Shirlington Dog Park provides two acres of run-around space for dogs, including a separate area for smaller dogs. The park does come down to the water for the more aquatically inclined, but it's always a good idea to check ahead to see if the water is safe for swimming that day.
Mount Vernon Trail, Theodore Roosevelt Island
Teddy Roosevelt Island on the MVT is the perfect place for any dog to get in touch with their inner wolf. When Rusty first visited, he was a little wary of the 17-foot statue of the 26th president by the park entrance, but once we started walking, he loved being surrounded by so much wildlife.
The island is on the north end of the Mount Vernon Trail by the Key Bridge, with easy access to Rosslyn and Georgetown.
Washington Boulevard Trail, Towers Park
This short trail is a little known but amazing connection between Columbia Pike and the Lyon Park and Clarendon neighborhoods. Nestled at the south end is Towers Park, a four-acre super park that also includes dog runs for large and small dogs. The shaded dog area is nice but what Watson loves most is chasing stray tennis balls that fly over the fence from the adjacent courts.
Dog Days are the Best Days
There are so many benefits to having a dog in your life, my favorite being that you always have an adventure buddy. Arlington Transportation Partners has all the maps you need to plan your next outing with your best friend.
Photo Credits: Sam Kittner/Kittner.com for Arlington Transportation Partners & Claudia Pors