1310 North Courthouse Road has undergone a comprehensive series of capital improvements, including renovations to the lobby and public spaces. Managed by MRP Realty, the 11-story, 380,000 square foot tower is located one block from the Courthouse Metro station and several Capital Bikeshare stations.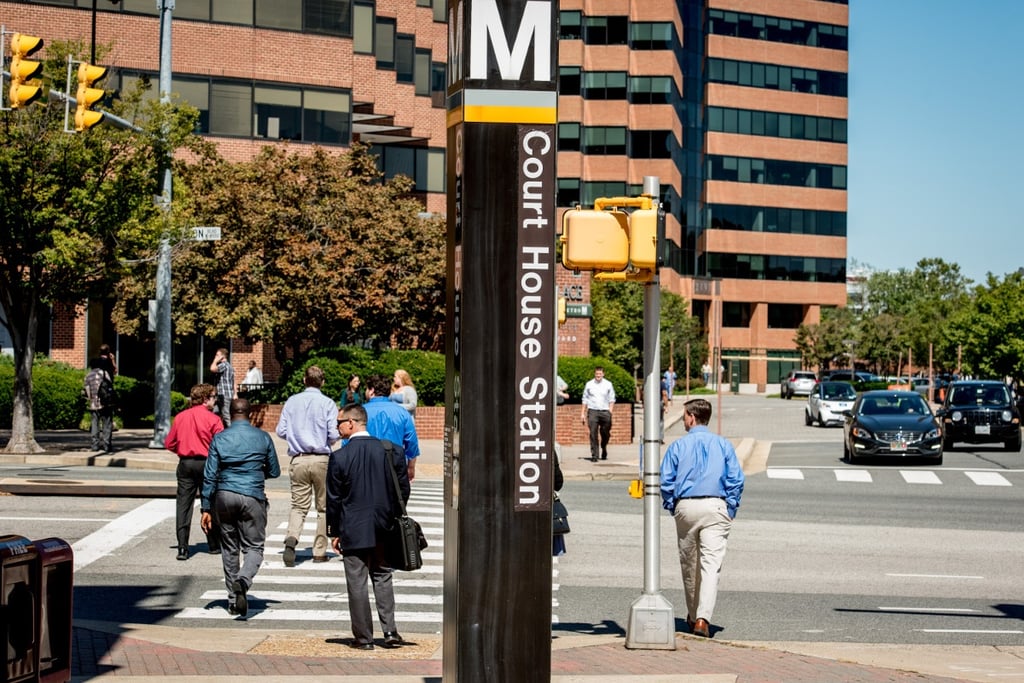 Over the past year, 1310 North Courthouse has taken steps to implement amenities and programs that encourage sustainable transportation options among building occupants. Located in a highly accessible area, management sees the value in understanding how employees commute to work and improving their travel choices.
Since partnering with ATP, management has been proactive in distributing updated transportation information that is specific to the Courthouse area and providing materials to tenants with new employees. In addition, the property recently held a survey kickoff lobby event with ATP and Healthy Buildings to encourage tenants to take a transportation survey for the LEED Dynamic Plaque certification. Management raffled off SmarTrip cards and discounted Capital Bikeshare memberships as incentives for the survey.
Lastly, the building recently installed a real-time transportation display on a screen in the lobby, using TransitScreen software to help employees make more informed decisions about their commute when leaving the building.
Congrats to 1310 North Courthouse and MRP Realty for reaching Gold Level in ATP's Champions!
Join Champions and receive recognition and rewards for your property's contribution to improving sustainability and traffic congestion levels in Arlington County. We'll work with you to provide information and expertise.
Photo Credit: Sam Kittner/Kittner.com