Owned and managed by Dittmar, Dolley Madison Towers features 361 units and is located in South Arlington near the intersection of South Glebe Road and I-395. While not directly located near a Metro Station, the property is served by a nearby ART bus route that provides service to Pentagon City, as well as a Capital Bikeshare station and the Four Mile Run Trail nearby.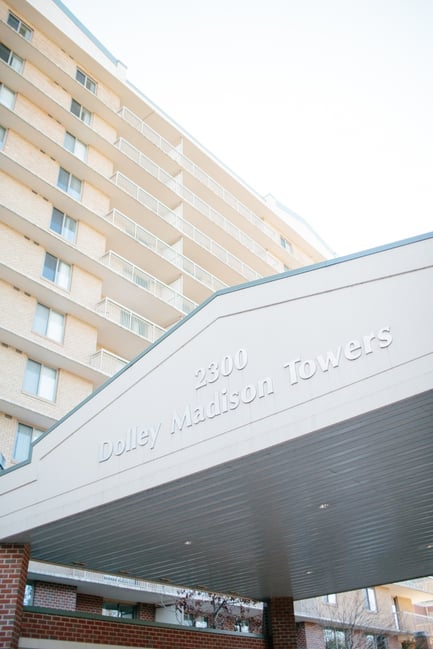 As a participant in Champions for the last three years, Dolley Madison Towers and Dittmar have been active in encouraging sustainable transportation options among residents. Most recently, management conducted a short resident transportation survey to better understand commute patterns and consider other services or programs to improve quality of life for tenants.
The survey found that only about a third of residents drive to work, while the majority of residents ride Metro, commuter rail, bus, carpool, vanpool, walk, bike or telework for their primary commute mode. In addition, the survey provided insight into how residents take advantage of current programs offered by the building as well as potential services that could improve commuting and transportation access for tenants such as a shuttle and the Guaranteed Ride Home program.
Congratulations to Dolley Madison Towers and Dittmar for reaching Platinum Level in ATP's Champions!
Photo Credit: Reema Desai/ReemaDesai.com