Since Nestlé USA opened its new US headquarters in 2018, the world's largest food company has continued to grow and expand operations in Rosslyn. Despite facing significant disruptions to the global supply chain, Nestlé continues to invest in healthy communities while supporting their global workforce through challenging circumstances.
In their fourth consecutive year in the Champions program, ATP is proud to recognize Nestlé USA as a Gold Level Champion for their exceptional commuter benefits and resources to help employees commute to Rosslyn.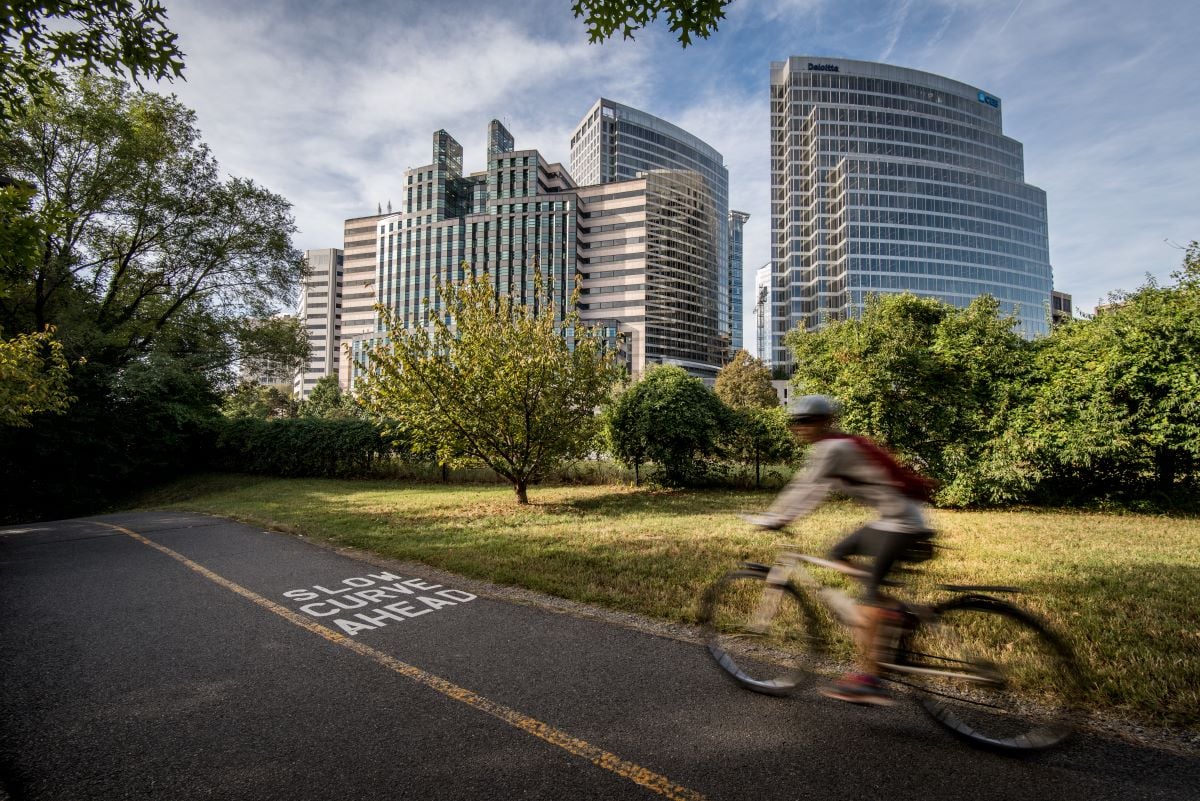 Prioritizing Health and Wellness
As a global health and wellness leader, Nestlé is committed to enhancing quality of life for employees and communities around the world. To promote a healthy work environment, employees are encouraged to take advantage of a variety of transportation options available in Arlington. Nestlé offers a generous incentive package to commuters, including a direct transportation benefit to help cover the costs of transit, parking, and vanpool.
The Perks of Capital Bikeshare
Located near the Mount Vernon and Custis trails, Nestlé makes it easy for employees to bike, walk, or run to work. Employees can unlock discounts for annual Capital Bikeshare memberships through the Capital Bikeshare corporate program. Capital Bikeshare is a convenient and safe choice for employees that want to avoid traffic and crowds on their commute to work.
Navigating a New Commute
ATP partners with Nestlé to share custom commuter resources at new hire webinars and employee events throughout the year. When COVID-19 made it difficult to connect in-person and switched businesses to telework, ATP shared virtual resources about the Metro shutdown to help Nestlé's essential employees commute safely over the summer. Nestlé's proactive approach to communicating transportation information will help prepare staff for potential challenges as the region recovers.
Make an Impact
ATP congratulates Nestlé USA for achieving Gold Level Champions recognition. By offering exceptional commuter benefits, Nestlé promotes a healthier environment within the Arlington community.
There is still time to apply for Champions recognition in 2020. Contact your ATP representative to learn more about promoting sustainable transportation options near your workplace.
Photo Credit: Sam Kittner/Kittner.com for Arlington Transportation Partners