At Oakland Apartments they get it—transportation is a crucial piece of the puzzle in the lives of their staff and residents. Having been involved in Arlington Transportation Partners' (ATP) Champions program for five years, they have built on their involvement year over year and increased their commitment to make the lives of residents easier by helping them get around. This year, they stepped up as a Platinum level Champion and have been instrumental in the success of transportation programs and initiatives that extend beyond their property lines.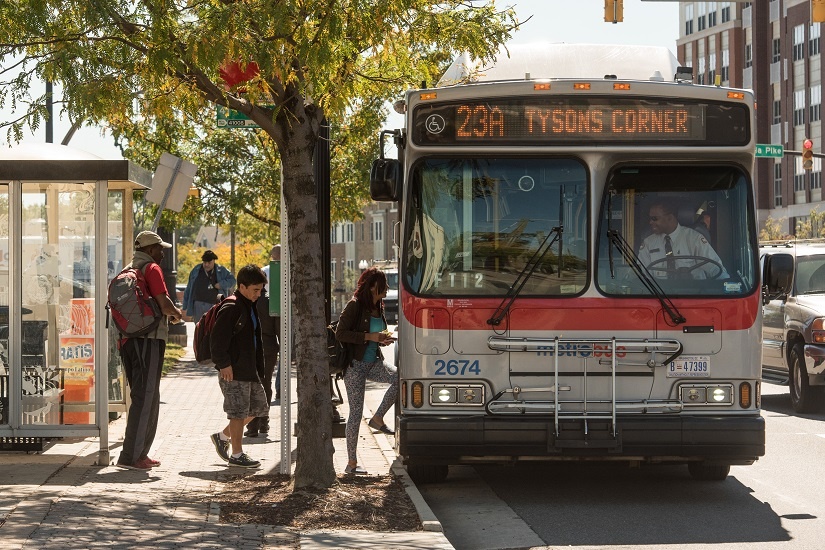 Support Local Initiatives
Oakland Apartments, managed by E.G. Reinsch, was instrumental in supporting Our Shared Street Pop-Up. They sponsored the event that helped inform residents about transportation. Residents and other Arlington citizens also had the opportunity to try scooters, e-bikes, and other options offered through our mobility experience station. It was great to see Oakland Apartments support an important local initiative, even outside of their own property.
Improve the Community
The staff from E.G. Reinsch properties, up and down Columbia Pike, are always active participants in community events like National Walking Day. Familiar with walking the area regularly and listening to their residents who were not comfortable crossing Columbia Pike from their property, they were instrumental in voicing their concerns about the issue. Their voice helped install a rapid flash beacon at the crosswalk across from their property. They have also helped provide feedback to the County since its installation.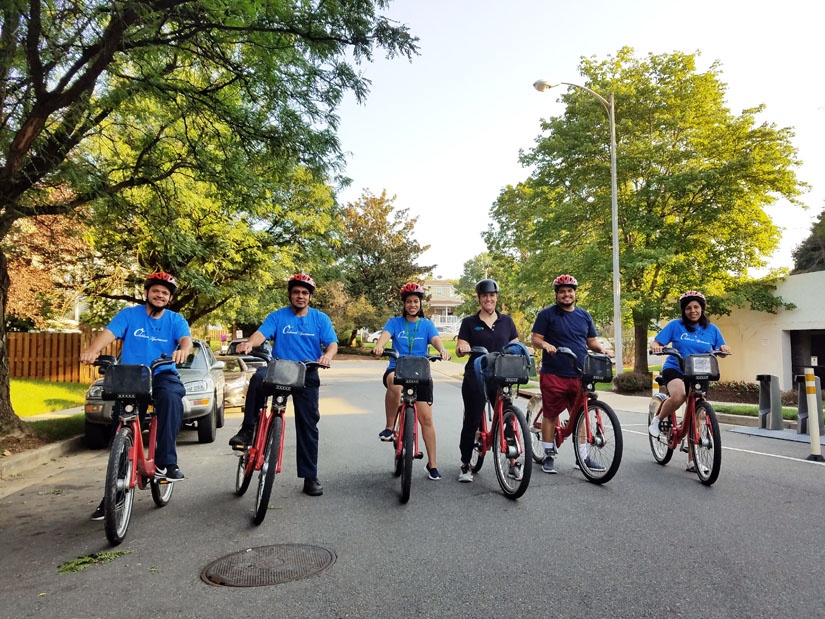 Try New Options
Not only does Oakland Apartments put the transportation needs of their residents first, but the property also works to make sure staff is informed about all the options. After a staff training last year to current and prospective residents understand nearby transportation, ATP discovered that most of Oakland's staff had never tried Capital Bikeshare. This year, with help from BikeArlington, the staff from Oakland Apartments came in early on a Friday morning to learn how to bikeshare like a pro.
Lasting Commitment
Oakland Apartments shows what it means to be truly committed to the well-being of its residents and employees. Through five years of Champions invovlement, their staff have grown in awareness of all the transportation amenities just outside their door. Thank you E.G. Reinsch and Oakland Apartments for being a terrific community partner and Platinum Champion.
Photo Credit: Sam Kittner/Kittner.com for Arlington Transportation Partners (1st photo only)