Take a look at how Commute66 has been addressing your needs throughout the past challenging year. Check out the new program we've created to help you navigate the return to office, the tolling trends throughout 2021, and what lessons we are taking into 2022.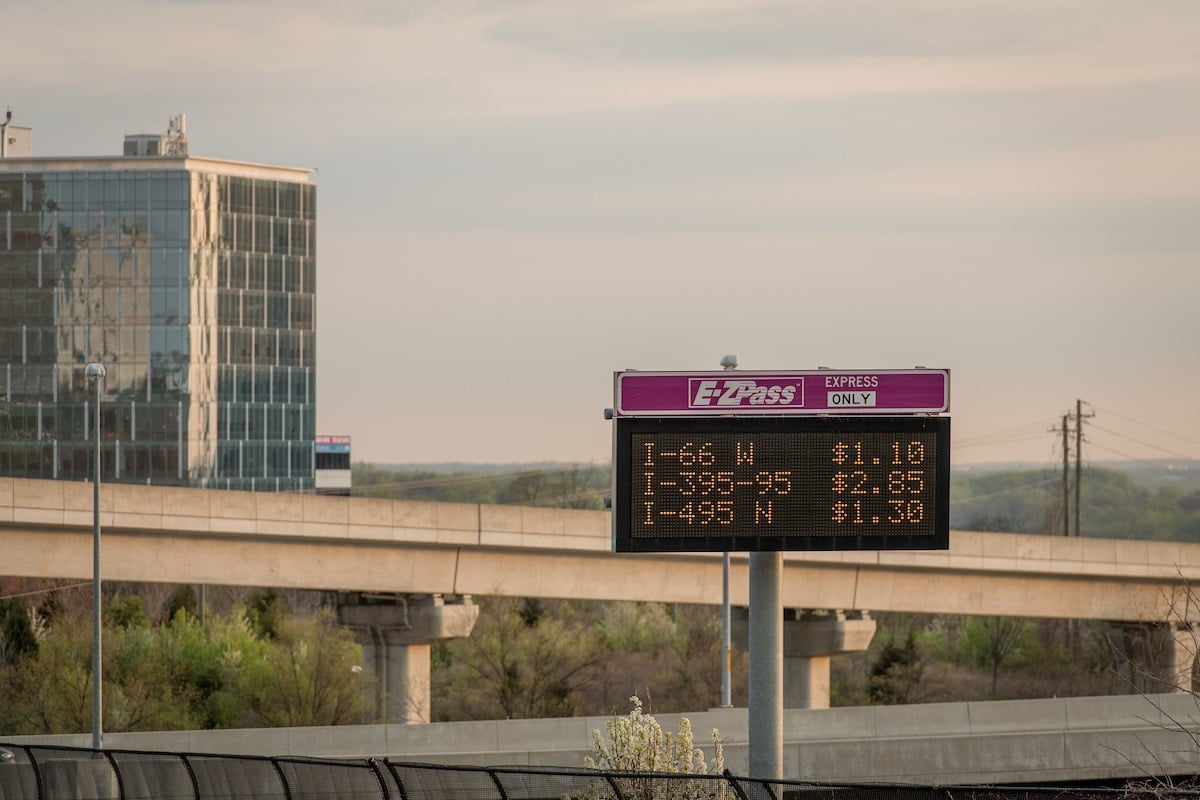 Sustain & Save
In July, Commute66 launched its latest initiative, Sustain & Save, to companies and individual participants. At its core, the program acts similarly to a parking cash out for commuters along I-66, with the benefit of Commute66's support for both the employer and the end user.
We take on the full cost of the program as well as promotional and informational materials that employers can send to their employees. Participants in Sustain & Save have the benefit of an easy enrollment process, commute planning support, and a monthly $100 incentive! If this interests you or could be a good fit for you company, find out more here.
Tolling Trends in 2021
At the start of the pandemic and as the majority of commuters stayed home to curb the spread of COVID-19, we saw the cost of tolls on I-66 go down from an average of $35.00 to $2.00. Since then, the price of tolling along I-66 has steadily increased.
The increase of people reporting they will drive alone when they return to the office has led TDM consultants to predict higher tolling cost, worse traffic, and more constraints on parking availability compared to pre-pandemic levels. Commute66 keeps a close eye on tolls and the construction on I-66. Sign up for our newsletter to stay up-to-date on everything I-66 related.
What We've Learned
Webinars
Commute66 conducted numerous webinars to keep you up to date on what's happening around the region. Topics have covered how organizations can respond to safety concerns of the pandemic, work with their teams to create a plan that reflects their expectations and desires, and prevents major interruptions to workflow and to companies' services.
Sustain & Save

Webinar

– An introduction to the newest regional incentive, the benefits both companies and individuals will experience when they join

Sustain & Save

, along with the qualifications, reasons to join, and the enrollment process.

The Hybrid Work Model

– Where we covered the specifics of the Hybrid Work Model, how managers and employers can prepare their teams and worksites, and the free assistance employers inside the beltway will receive.

Commuter Benefits During Open Enrolment

– Why and how employers can include commuter benefits during the Open Enrollment season along with the assistance employers can receive to establish the best fitting commuter benefits package for your company.
What 2021 Taught Us
Preparation and flexibility are key to moving into 2022. Plans to transition back to a physical office have been postponed or cancelled due to external factors and safety concerns, so the ability to respond quickly while maintaining productivity is a top priority.
Backup plans that are clear and easy to follow for your employees can help keep everything running smoothly. Include your employees in the conversation on how your company should react moving forward; it will help improve your teams' morale.
Ready for 2022?
Many companies are already making or planning their returns to the office in the coming year.
The past two challenging year may have left many feeling fatigued from the constant planning and readjusting. Commute66 can help minimize the disruption, enhance the planning process, and ensure both company decision makers and their employees feel heard.
Find out how Commute66 can help your company prepare for the return to the workplace. We have great resources for your organization.
Photo Credit: Sam Kittner/Kittner.com for Arlington Transportation Partners
Sustain & Save will be discontinued on October 31, 2022. If you have any questions please email us at solutions@transpartners.com