Virginia is the first state in the nation to debute a COVID-19 exposure notification app developed by Google and Apple. The COVIDWISE app is designed to alert users if they come into close contact with someone who later tested positive for COVID-19.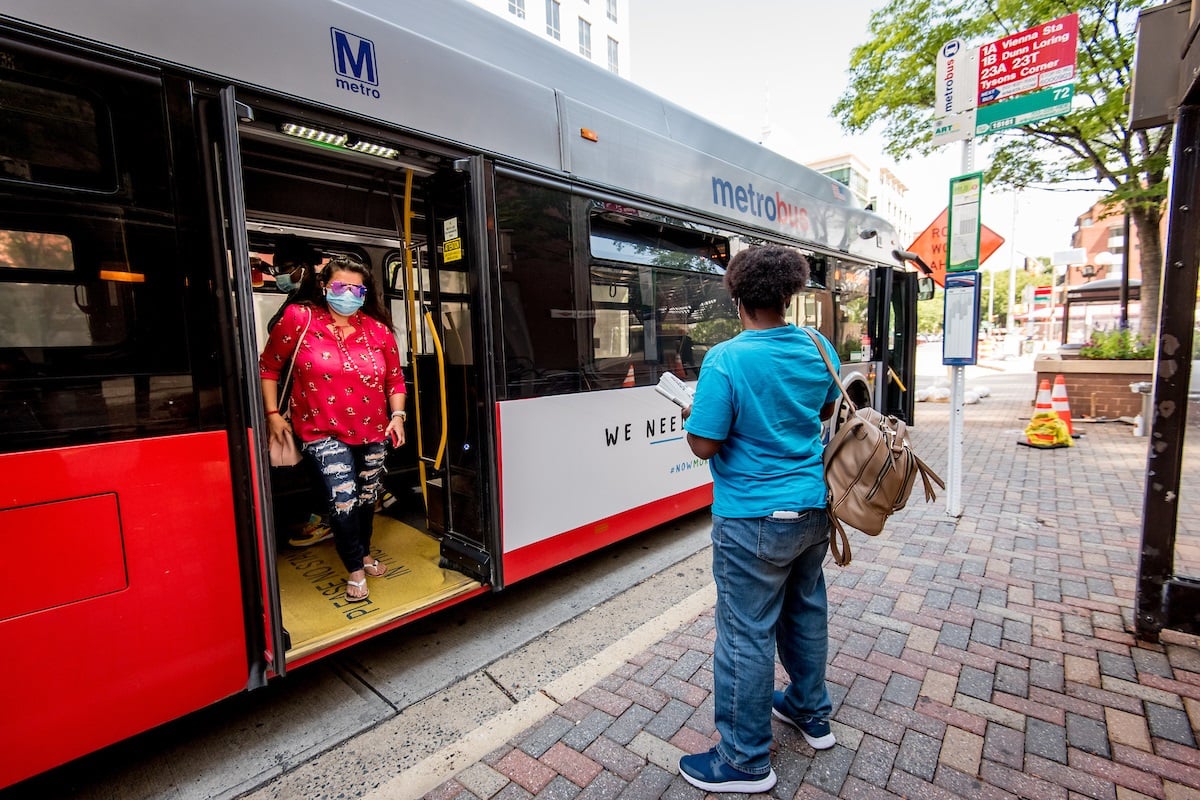 Contact Tracing 101
Contact tracing becomes more difficult as more people travel around the region, return to work, run errands, or travel for leisure. Regional transit providers have implemented a variety of health and safety measures to reduce exposure on transit, such as requiring masks and reminding riders to practice social distancing.
Contact tracers must identify any community settings where others may have been less than six feet away for more than 15 minutes. The new COVIDWISE app makes that process easier and faster, while protecting users' privacy.
How COVIDWISE Works
The COVIDWISE app helps contact tracers identify and alert Virginia residents that they may have been exposed to the coronavirus. It does not collect information about personal identity or geolocation data, but instead uses anonymous "keys" over Bluetooth. You can find out more about how the technology works here.
Have more questions?
The Virginia Department of Health has more information about the COVIDWISE app, privacy policies, and FAQs on their website at https://www.vdh.virginia.gov/covidwise/
Spread the Word, Not the Virus
Although COVIDWISE is completely voluntary to download, its effectiveness depends on the number of people that willingly download the app. The Virginia Department of Health (VDH) has requested that all Virginia businesses encourage their employees, customers, and residents to download the free app on the iPhone App Store or Android Google Play Store. You can download VDH's flyer to learn how your business, commercial property, or multi-family residential property can help to reduce the spread of COVID-19.
Plan Your Company's Return to Work
As you begin to plan for your employees to return to the workspace, ATP can help you identify strategies to make the commute easier on your workers. Whether you need more guidance on contact tracing, evaluate existing benefits, upgrade your amenities, or implement a telework policy, ATP can customize a plan to fit your needs.
Download our new checklist to be fully prepared as Arlington County continues to re-open and be prepared to welcome your employees back to work.
Photo Credit: Sam Kittner/Kittner.com for Arlington Transportation Partners