Relocating to a new office, whether it's down the street or from another state, is a big deal for companies both large and small. It often takes months of planning and coordination to successfully move employees, furniture, files and technology to a new space—posing challenges for those in positions such as office managers, human resource departments, and facility directors.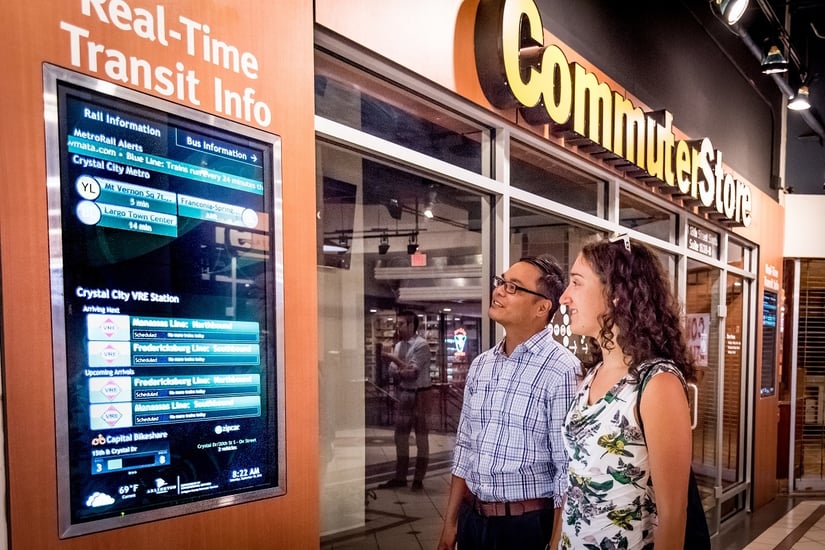 New Commutes for Staff
One of the biggest issues that can arise during a relocation is the unfamiliarity of a new commute for staff. Employees often are so set in current travel habits to and from work that without information or assistance, it can impact productivity when informed about moving to a new office. In addition, some employees might end up having a longer commute to the new location and may consider new jobs closer to home, posing retention problems for companies.
Assisting companies that are relocating to or within Arlington is part of Arlington Transportation Partners' (ATP) complimentary suite of services. We understand the impact an employee's commute has on their mental health, quality of life, and satisfaction at the office—so we work closely with businesses to put their employees at ease. ATP's representatives create customized transportation programs and information based on an evaluation of a company's current transportation benefits, amenities and services at the new location, and commuting concerns of individual employees.
Survey & Commute Resources
When working with a company during a relocation, ATP typically starts the process with an employee survey to learn transportation habits and create density maps to determine where employees live in relation to the new office. Based on the survey responses and map data, ATP will put together customized materials showing specific transportation options and provide information on commute planning tools like CarFreeAtoZ.
These resources help employees understand all commute options to and from the new office and include features such as turn by turn directions, commute time, and potential cost. ATP can also host or attend employee events before and after the move so employees can ask additional questions from our transportation experts.
Less Stress for the Move
Through these relocation services, we aim to take the stress out of relocating by providing employees and their companies with the tools and information they need to be prepared for a new commute on the first day in the new office. Of course, our work doesn't stop once the move is complete—we continue to evaluate companies' transportation needs and provide assistance, updates, and information on commute programs as an ongoing service.
Is your company thinking about moving in Arlington? Contact ATP today to start developing your customized relocation plan for employees.
Photo Credit: Sam Kittner/Kittner.com for Arlington Transportation Partners