Have you ever thought about how similar Arlington County and Walt Disney World are? Yes, it's true - both popular destinations need to move as many people as possible without major congestion. While we can't guarantee that your Arlington destination will be as fun as Disney World, we can guarantee that after you read this, you will think of Disney as you travel around the County.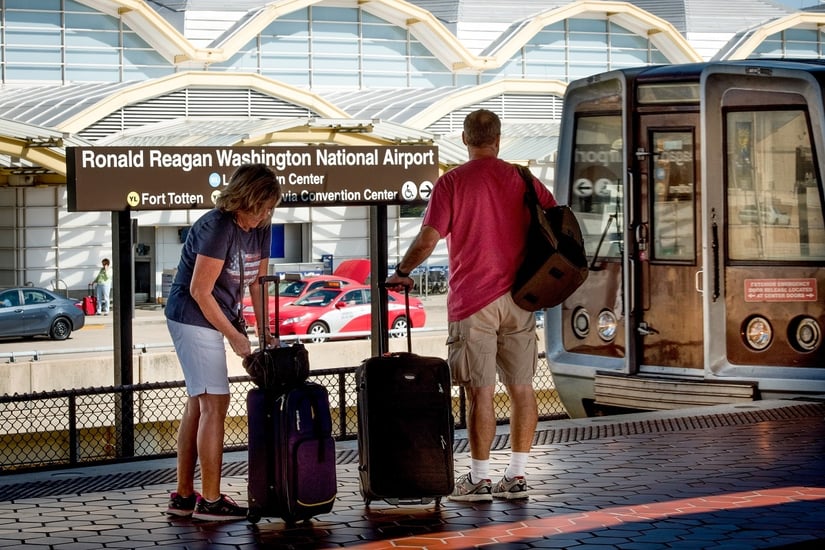 Everyone Wants to Be There
Disney World is one of the most popular tourist destinations in the world with an average of 52 million guests per year. While Arlington County doesn't have quite as many guests, an estimated six million visited in 2015 making it the Commonwealth's #1 county for tourism economic impact.
In terms of residents, the County's population sits at 222,800 as of January 1, 2017 with a total of at-place employees of 222,300. By that we mean that 222,800 live in the County, but not all residents work in Arlington. There is naturally some overlap between resident and employee, but an estimated 140,000 people commute into Arlington every day.
Limited Space for Growth
Set at a solid 26 square miles, Arlington's property line is definitive. With no expansion plans in the works (that we know of!), there's no real place for Arlington to grow - except up. This means that Arlington must rethink its density and planning to accommodate everyone who wants to live, work and play here.
Currently at 43 square miles, Disney World technically has room to grow; however, planners want to use that space for attractions, not roads.
Well Known and Robust Transportation Systems
In the world of Transportation Demand Management (TDM), Arlington is well known and on the forefront of transportation innovations. With 11 Metro Stations, 16 Arlington Transit (ART) bus routes, 50 Metrobus routes, 92 Capital Bikeshare stations and 50 miles of bike lanes – Arlington is certainly robust in transit. And this doesn't even include the proposed gondola system meant to connect Rosslyn and Georgetown!
In Disney World, Disney Transport runs a mass public transit system that consists of monorails, buses, ferries, and parking lot trams. And like Arlington County, Disney also has a team of TDM professionals who work to make the transportation experience seamless and stress-free – just like Arlington Transportation Partners does for Arlington.
Transportation Advances
For anyone not in the know, Arlington was the first jurisdiction to install Capital Bikeshare. Since then, Arlington has embraced other alternative transit modes like Sprynt, car2go, Zipcar and of course Uber and Lyft.
Disney World has also recently added their own new service, a Lyft-like ride hailing option for guests appropriately called Minnie Vans.
Reducing Congestion
With so many people in and out of Disney and Arlington, congestion reduction is an important factor for both locations. In Arlington, Arlington Transit connects every urban village and Metro Station while nearly 90 miles of bike lanes and trails crisscross through the County.
Similarly, at Disney World, buses and monorails crisscross throughout the day connecting parks, resorts and even the airport to the wonderful world of Disney.
Find Your Best Option
You can see the similarities, right? Experience it now in Arlington. Plan your travels with one of Arlington Transportation Partners' urban village Quick Glances. The Quick Glances can help you find your best choice. Sorry though, Disney ears not included.
Photo Credit: Sam Kittner/Kittner.com for Arlington Transportation Partners