Metrobus 38B, often referred to as 'Orange Line with a view', travels between Ballston and Farragut Square Station making stops at some of my personal favorite destinations. A ride on the 38B costs only $2.00 and you can use your SmarTrip to ride the bus—that's cheaper than Uber or Lyft. With the holidays around the corner, we wanted to share some ways to spread the cheer with friends and family along the Metrobus 38B route.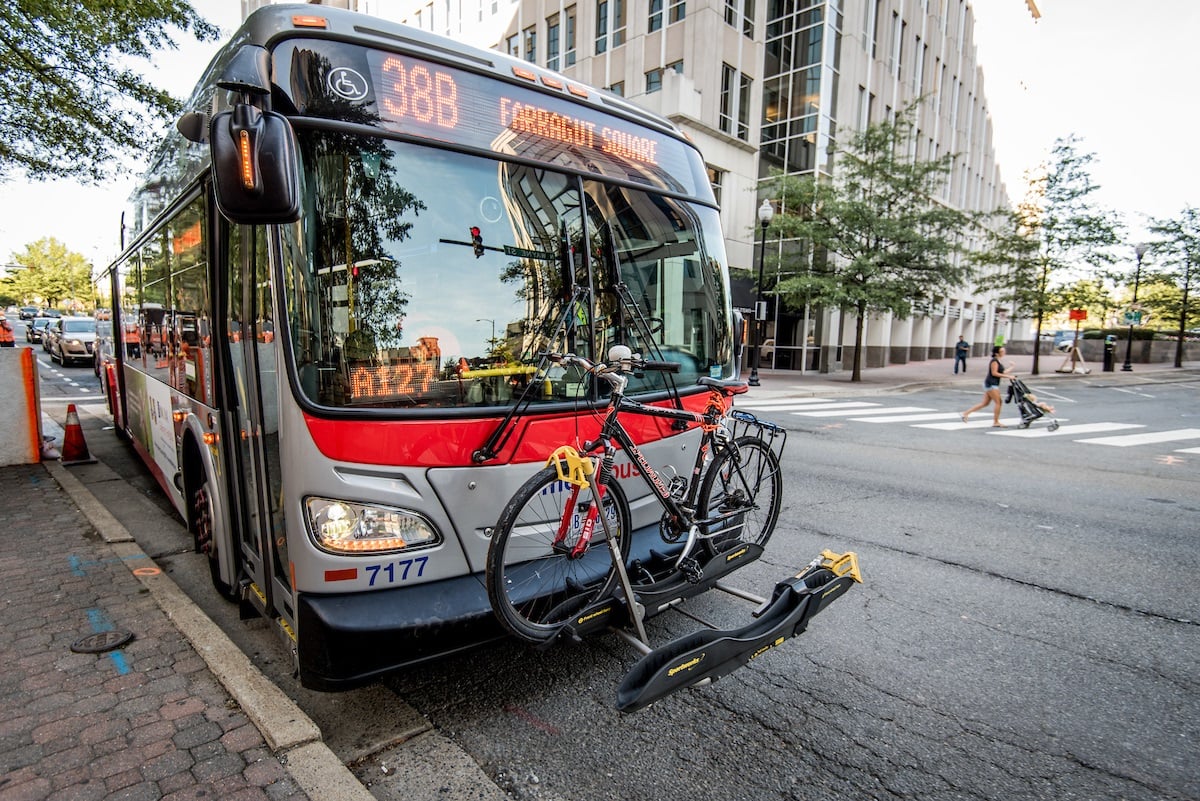 Arlington is for Fitness Lovers
Did you know Arlington has been ranked as the fittest city in America? With so many active commute options such as Capital Bikeshare, boutique fitness studios, and gyms all around it's no surprise that Arlington is ranked "the fittest city in America". Whether it's your new year resolution to be fitter, or you are looking for a boxing studio or a full body conditional class, there are several gyms that are accessible along Metrobus 38B. My personal favorite is Orange Theory Fitness in Ballston.
View Holiday Lights
What better way to enjoy the season's festive ambiance than siting back and viewing the neighborhood lights and displays outside the retail stores from the comfort of your bus seat?
Visit a New Restaurant
The 38B route is home to some of the best restaurants, coffee shops and happy hour spots in Arlington. Bonus tip, Georgetown Cupcake is conveniently located outside the 38B bus stop in DC as well. My favorite spots are Gyu Kaku Japanese BBQ and Taco Rock.
Catch a Movie
AMC Courthouse Plaza and Regal Ballston Quarter are both conveniently close to the 38B bus stops. Both theatres provide moviegoers with an enjoyable experience. Check out the bus schedule so you can catch a movie at your convenience and enjoy those plush recliners.
Good Reads
Looking for a new book to read? Check out ATP's annual best reads and then head to the library at Courthouse Plaza or Central Library, both accessible via the Metrobus 38B.
Enjoy the Ride
If you've never traveled on Metrobus or ART Bus before, we've got you covered. Check out our FAQ's on how to ride the bus. Don't forget to register your SmarTrip card before you board the bus. Discover how you can travel around Arlington County and neighboring jurisdictions with our regional transportation guide.
Photo Credit: Sam Kittner/Kittner.com for Arlington Transportation Partners