There are a lot of great reasons to take a walking break during the day. A few minutes of daily activity is good for your heart, the fresh air is good for well, your whole body; plus, stepping away from your desk for a little bit helps re-calibrate your focus.
On April 3, 2019, you can also add National Walking Day to your list of reasons to get in your midday steps. With four exciting pit stops all over Arlington County, Champions credit for your company, and awesome giveaways, this is the perfect day to shake up your lunchtime routine.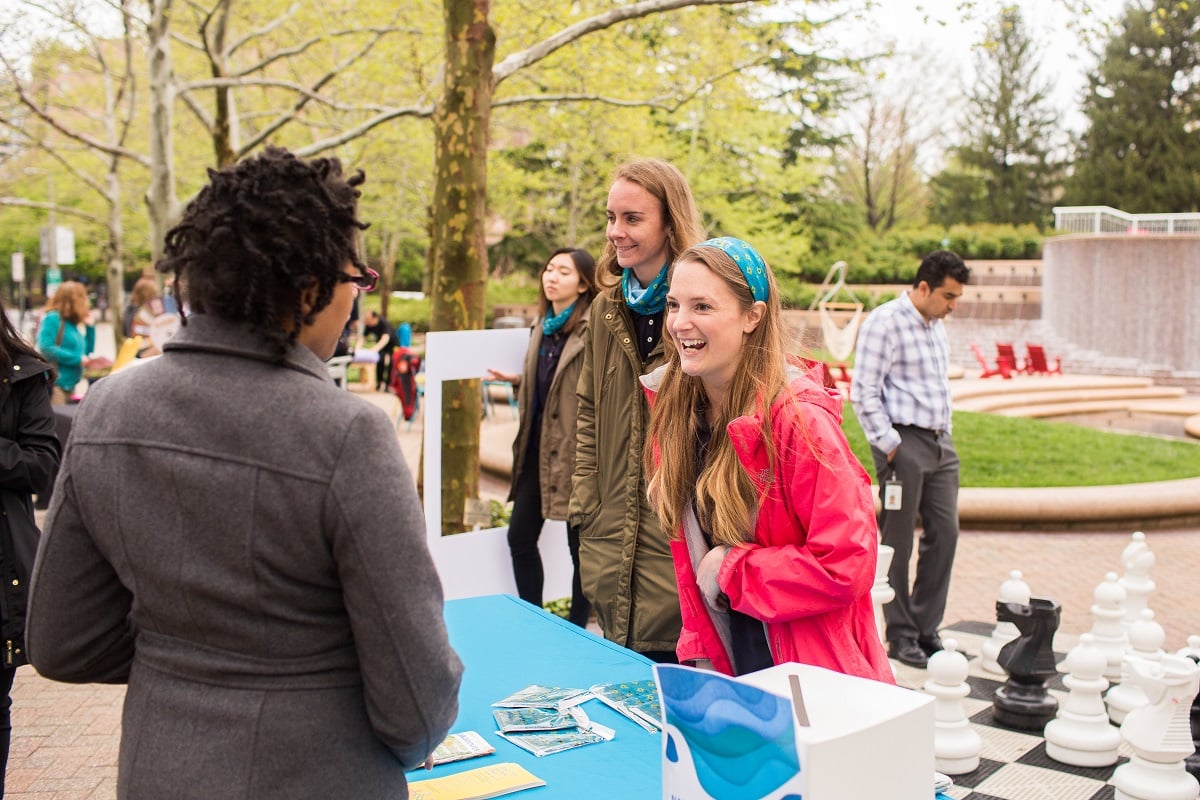 Save The Date
National Walking Day is Wednesday, April 3 and pit stops will be open 11:00 a.m. to 1:00 p.m.
Keep reading for new 2019 activities and opportunities.
Four Pit Stops
Register as a team or as an individual and walk to the pit stop closest to you.
Crystal City—Crystal City Water Park
1601 Crystal Drive, Arlington, VA 22202
Rosslyn—Central Place Plaza
1800 N Lynn St, Arlington, VA 22209
Ballston—Nature Conservancy Building
4245 North Fairfax Drive, Arlington, VA 22203
Columbia Pike—Penrose Square
2597 Columbia Pike, Arlington, VA 22204
What to Expect
Each pit stop will have fun giveaways from our partners, including heart healthy ideas from Virginia Hospital Center, snacks, and the chance to receive an awesome giveaway.
This event will be held rain or shine (unless there's lightning), so break out your chicest rain coat and umbrella if the sky looks a little cloudy.
New in 2019: Evening Social Walk
This year, we have partnered with WalkArlington to bring an evening walk and social from 6:00-9:00 p.m. The evening event is an opportunity to gather with locals, discover a neighborhood, and enjoy treats from a local restaurant.
Registration for the social walk is separate to the midday pit stop event. Register for the WalkArlington Social Walk on Eventbrite.
Earn Champions Credit
To earn Silver Level Champions credit, download and share this flyer in your work place, then register your team to the pit stop nearest you.
Photo Credit: Reema Desai/ReemaDesai.com for Arlington Transportation Partners