During the prospecting phase of leasing, managers ask future residents about commute and travel intentions to initiate necessary discussions regarding parking availability and building impact. At the same time, property managers and sales teams have an opportunity to influence how a potential resident evaluates and uses their local sustainable transportation options.
However, once a prospect becomes a resident, routines are quickly established and both manager and resident are less like to engage in exploratory transportation discussions.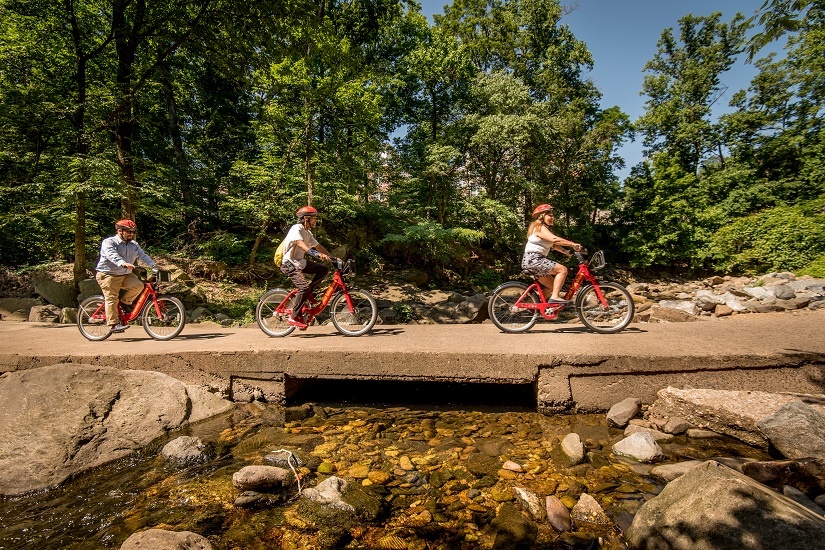 Keep the Connection
To help property managers maintain an open dialogue about transportation, we created mode-specific toolkits to help residents know about commuting options, even after they've settled into their new home. Each digital edition features social media and resident newsletter content about a new transportation mode; simply copy and paste the text into your own platforms or print and share the flyers to spice up common areas and elevators.
The provided content is meant to sound less like transit experts and more like community managers. So we focus on information that residents will find interesting, fun, and useful—like how to take pets on transit, favorite routes for bike commuting, or apps to make trip planning easier.
Capital Bikeshare for Residents
May is National Bike Month and with the arrival of sunny weather, the latest toolkit is all about Capital Bikeshare— featuring more than 4,300 bikes and 500 stations in the region.
How to use the toolkit
Share a 50% off membership discount exclusively for Arlington residents
Celebrate 20 million rides on Capital Bikeshare
Download the new Capital Bikeshare app
…and so much more
Earn Champions Credit
In keeping with our mission to be a resource for our partners, the toolkit has even more benefits for property managers. Those enrolled in Champions can earn credit for promoting transportation by using the toolkit series. Buildings with site plan conditions for an advertising program can also use this toolkit to meet their requirement.
Interested in other mode toolkits? Check out the Property Guides, plus other great offers for your multi-family residential community.
Photo Credit: Sam Kittner/Kittner.com for Arlington Transportation Partners