Arlington Transportation Partners (ATP) is here to help you navigate the upcoming Metro Shutdown, discover transportation options, and provide updates through the end of the blue line shutdown this spring.
WMATA has renovated 11 out of the 20 Metro stations selected for platform reconstruction and accessibility upgrades as a part of the multi-year Platform Improvement Project. As the region works towards widespread COVID-19 vaccinations, local employees and residents can look forward to returning to enhanced station platforms, system-wide wireless internet service, contactless fare payment, and other safety improvements.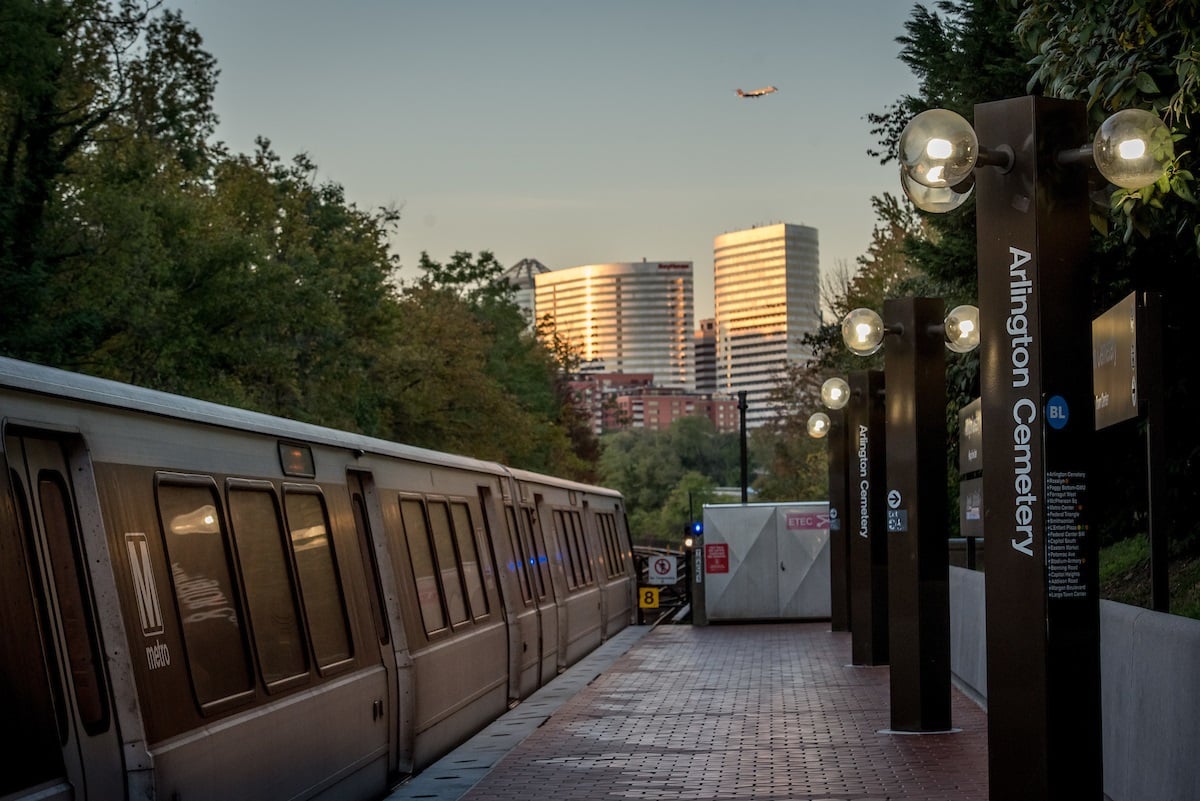 Blue Line Shutdown: February 13 - May 23
Starting February 13, Arlington Cemetery and Addison Road Metro stations will be closed for construction. There will be no blue line service during the spring shutdown. Riders along the yellow line will see additional train service between Franconia-Springfield and Mt Vernon Square, and between Huntington and Greenbelt. Silver line trains will pass through Addison Rd without stopping.
Your travel options
Metro will provide free shuttle service between Rosslyn and Pentagon every 15 minutes on weekdays. Shuttles between Addison Rd and Capitol Heights will run every 6 minutes on weekdays. Free parking will be available at Addison Rd Metro station parking garage, but the Kiss & Ride lot will be partially closed. See more details on WMATA's website about alternative bus routes.
Plan Ahead with ATP
As your organization prepares for employees, staff, and visitors to return to the workplace in the summer and fall, Arlington Transportation Partners can provide digital resources, webinars, and custom recommendations to help your business prepare for a successful return and avoid disruptions during this accelerated phase of the Platform Improvement Project.
Stay tuned for more details about the next phase of reconstruction on the Green and Yellow lines this summer.
Photo Credit: Sam Kittner/Kittner.com for Arlington Transportation Partners