The Association for Commuter Transportation (ACT) recently announced their inaugural TDM Week will be held Monday, May 10, through Friday, May, 14, 2021. During this week, various municipalities, universities, and organizations will share stories to build awareness of how TDM impacts the people they serve.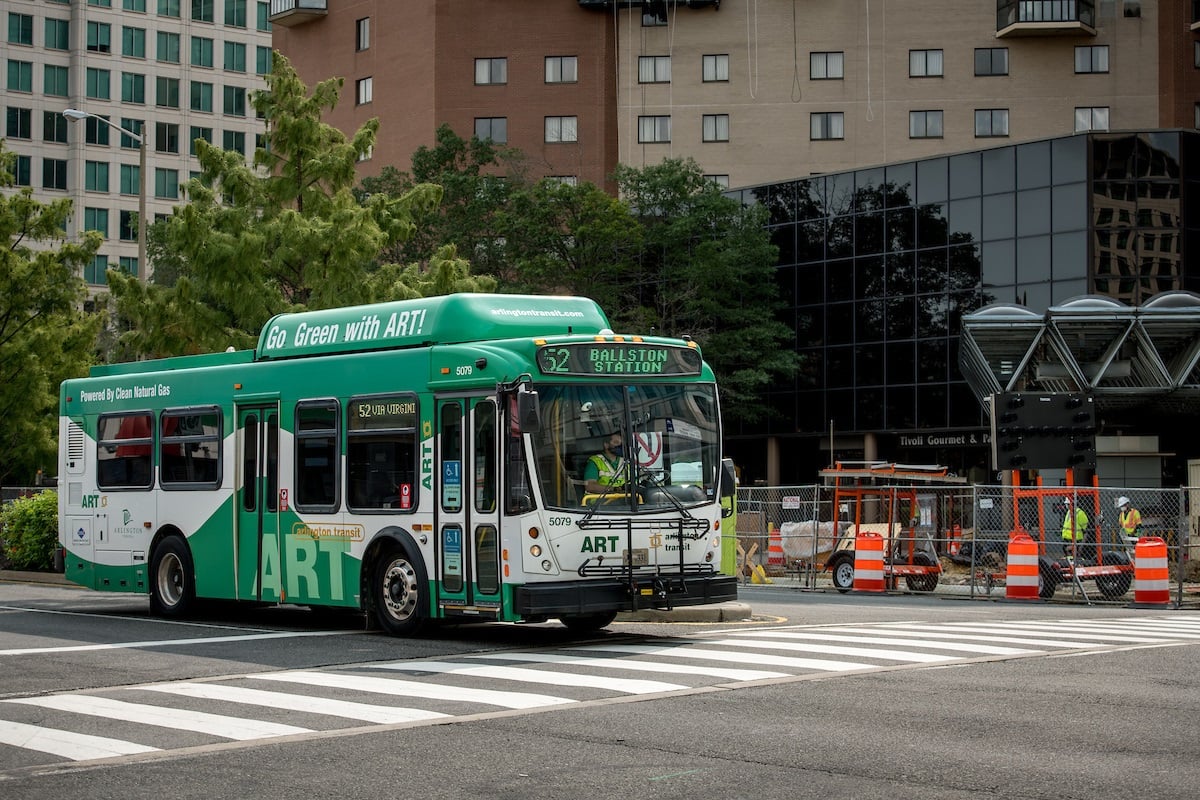 Wait, What's TDM?
TDM, or transportation demand management, is the successful complement to infrastructure. It looks at the programs, incentives, education, information, and marketing that drive a person's decision making about how they travel to optimize the use of existing infrastructure for biking, walking, transit, ridesharing, and telework. Many companies and properties are involved in TDM without even knowing. If you're offering a commuter benefit to employees or if you have a bike room for tenants, you're participating in TDM and helping enhance the way people move around our region.
In fact, most of TDM is largely invisible. For example, when an individual chooses to bike instead of drive, that's one less car on the road. You may not see it, but when groups of individuals choose options other than driving, our roads are safer, our air is cleaner, our families are healthier, and our society is more sustainable.
Arlington as a TDM Leader
Arlington County Commuter Services (ACCS) was established in 1989 to be Arlington County's bureau overseeing transportation demand management. Today, ACCS removes more than 50,000 vehicles from the road on an average workday and encompasses nine different programs, some of which include Arlington Transportation Partners, BikeArlington, WalkArlington, and Mobility Lab, operated by The Destination Sales & Marketing Group, Ltd.
In the 32 years since ACCS' inception, Arlington has won more than 50 awards and accolades for excellence in TDM. Let's take a quick look at some examples of initiatives that make Arlington a leader in the industry.
TDM for Site Plans
Large building projects would adversely impact surrounding businesses and neighborhoods if everyone drove to reach them. This is why Arlington's TDM for Site Plans division coordinates the design and implementation of transportation elements for these developments. The team partners with developers and property managers to execute a set of TDM conditions, which can include providing pre-loaded SmarTrip cards to employees, installing a covered, secure bike room and shower facilities, or subsidizing parking spaces for carpools and vanpools.
The TDM for Site Plans team actively supports and monitors more than 200 properties with more than 15,000 bike parking spaces. These conditions integrate TDM into the fabric of new developments to influence how people will travel to or from the site.
ATP Champions
In 2014, Arlington Transportation Partners (ATP) launched the Champions program which is a year-long initiative that encourages employers and properties to implement TDM initiatives at their worksites to impact the lives of employees, residents, tenants, and visitors. Champions is a tiered system where participants receive benefits, including awards and professional development opportunities, as they increase levels and their coinciding commitment to TDM programs.
Since its launch, Champions has recognized more than 480 unique participants, including employers, commercial properties, residential communities, schools, and hotels, who have implemented more than 3,000 TDM benefits and programs at their site. Not a Champion yet? The program is open for enrollment so sign up today.
Commute66
As our region grows, roads and transportation options change. Commute66 formed from a partnership between Arlington County and the Northern Virginia Transportation Commission (NVTC) to guide worksites and properties through the advancements resulting from the Transform 66 Inside the Beltway program, highlighting not only a local but regional commitment to TDM.
Since the opening of the I-66 Inside the Beltway Express Lanes in late 2017, Commute66 has assisted nearly 60 employers and properties, encompassing over 50,000 employees, seeking transportation information or guidance in implementing new commuter programs and benefits. These efforts reduce traffic for willing toll payers and increase awareness of transportation options along the corridor to shape its future.
Future of TDM in Arlington
Arlington remains committed to TDM and its importance in our sustainable future. TDM initiatives play an essential part in helping to bring employees back to the office or visitors into our community once the threat of COVID-19 subsides, creating lasting transportation systems, and providing all Arlington residents, employees, and visitors with travel choices as well as empowering them in their decisions.
Want to tell your organization's story for TDM Week? Whether you've received ATP assistance to build a best-in-class commuter program or you're just beginning your TDM journey, find out more about TDM Week or follow along using #TDMWeek on social media.
Photo Credit: Reema Desai/ReemaDesai.com for Arlington Transportation Partners