There is no question that Arlington residents are multi-modal transportation users. Biking is one mode of transportation method has stood out over the last year for its ease of use, its convenience, and peace of mind it brings its riders. You've probably noticed more people using bikes at your property recently. Arlington Transportation Partners (ATP) can help you enhance your property's bike amenities and promote it to your residents.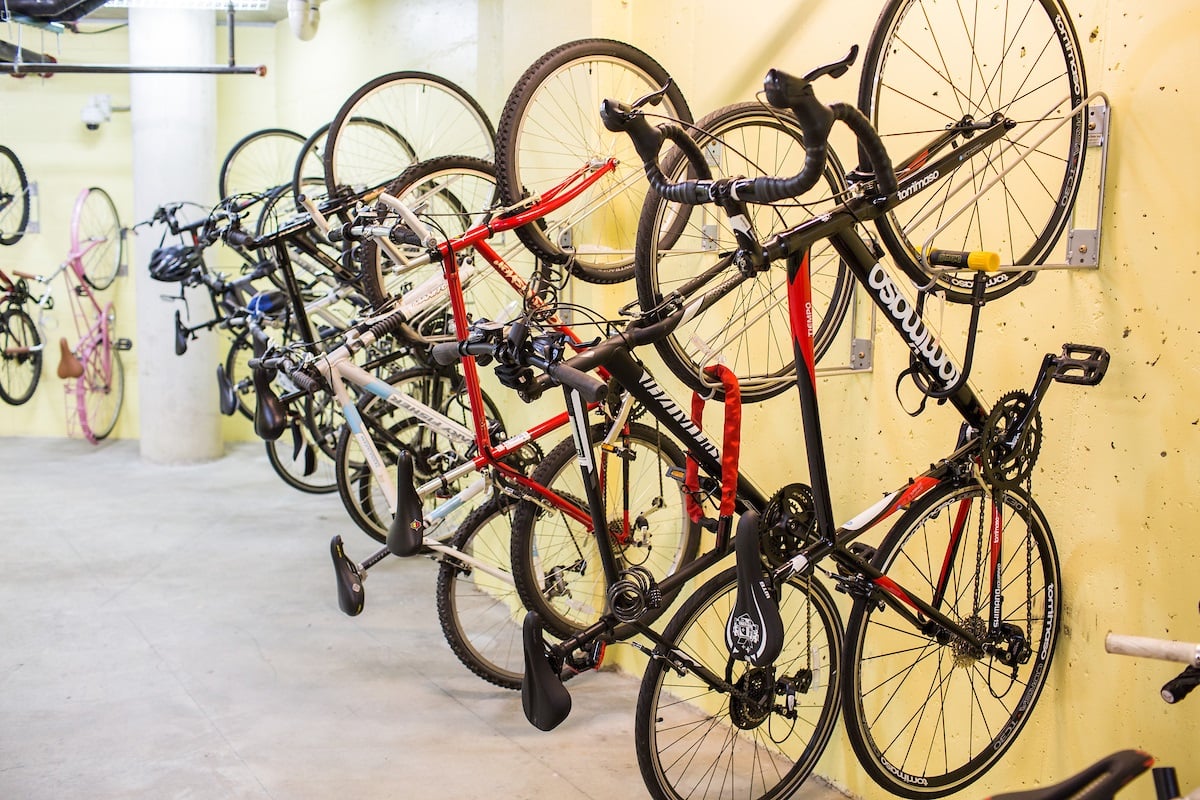 This Is Only the Beginning
During the pandemic, biking became a way for residents working from home to go outside safely and continues to be used for short and recreational trips. Bikes' popularity will only continue to grow even as your residents plan to return to the workplace. Here are some ways to promote biking to your residents:
Information is key
People biking want to know where they can go and how to arrive to their destination. ATP can provide you with free bike maps of Arlington County to distribute amongst your residents. Our partners at BikeArlington have maps that highlight some of the most popular routes and hidden gems of Arlington.
Pro tip: extra copies to keep at your office or the front desk will come in handy.
Bike room maintenance
Keeping the bike room clean and uncluttered will encourage your residents to invest more heavily in biking as a transportation mode. ATP can set up your property with a bike audit that can help you register your residents' bikes, review inventory, and clean the bike rooms to ensure all the space is used and optimized.
Promote Capital Bikeshare
If your residents are looking for ways to be active and travel around the area, Capital Bikeshare is a great resource. Your residents can receive a 50% discount on annual memberships through ATP. Download our Cabi Toolkit to share more information with your residents. With Bike Month coming up in May, this is a great time to promote Capital Bikeshare for your residents to enjoy the warmer weather.
Custom events and campaigns
Help your residents discover trails, routes, and hidden gems around the county. ATP can help you design custom campaigns and events to promote biking in your community and bring your residents together.
Prepare for More Biking this Spring
May is Bike Month! Make sure your property is prepared to promote biking to your residents. Bike to Work Day is also taking place this year. Promoting this event will also earn your property Champions credit. Become a leader in sustainability in your community and enhance your residents' experience at your property today.
Photo Credit: Reema Desai/ReemaDesai.com for Arlington Transportation Partners