Whether you have been meaning to try one of the e-scooters you always see zipping by or looking to avoid paying for a cab or parking after your long-haul commute, a new app may be the resource you have been searching for all along.
Read below to find out what transit apps can help you plan your commute ahead of time, beat the traffic, avoid tolls, save money on gas, and reduce your commuting stress.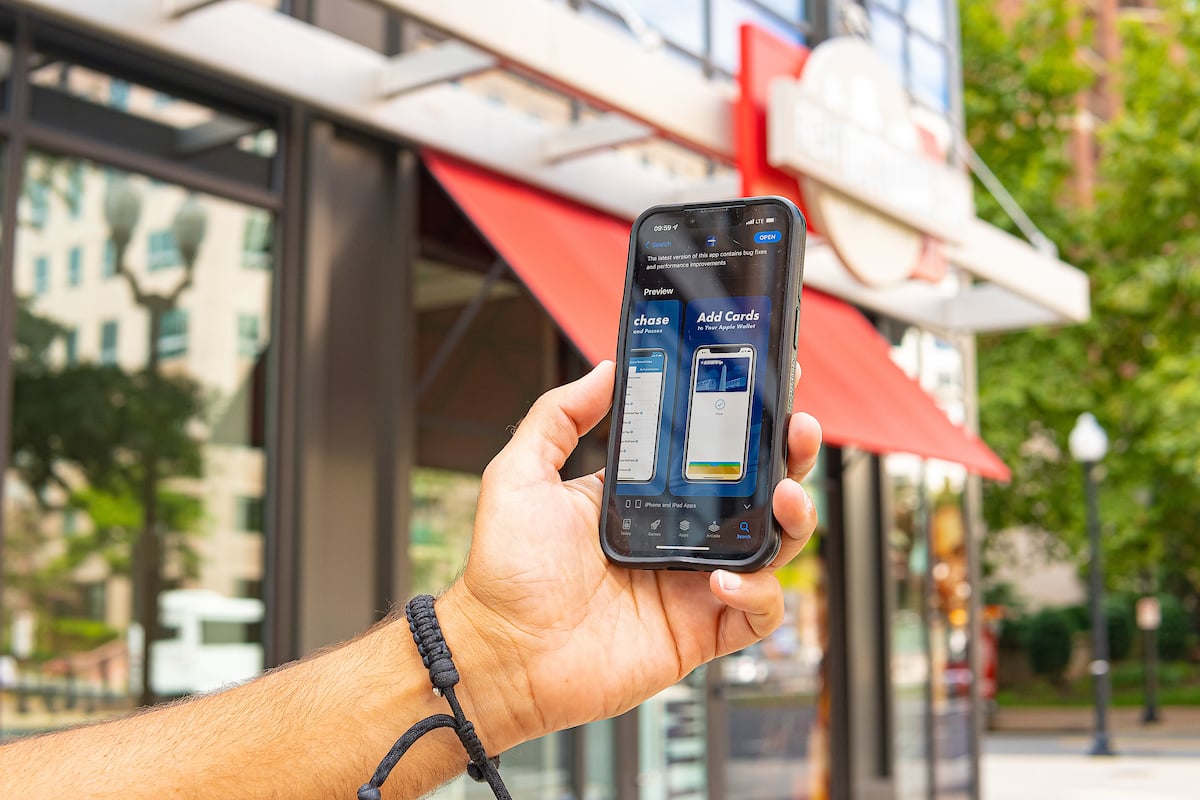 General Navigation
General mapping apps, like Google Maps, are helpful in navigating the DC Metro region no matter your mode of choice. While Google Maps displays major travel options and ZipCar carshare, there are many navigational apps that have more information on a wider range of mode options.
Apps like Citymapper, Moovit, and Transit show all major travel options near your location as well as e-scooters, dockless e-bikes, and Capital Bikeshare. To choose a micro transit option, click on the scooter or bike icon, it will redirect you to open the app for whichever brand of e-bike or e-scooter you choose. These navigation apps help expedite the process of comparing distances, prices, or time estimates between varying providers and transit services.
Active and Micro Transportation
Did you know Capital Bikeshare was the very first bikeshare program in the US? With an easy-to-use app, classic bikes and e-bikes are available and ready to ride at more than 700 stations in the DC Metropolitan region, 100 of which are located in Arlington.
The Veo, Lime, and Bird apps are micro mobility brands that have both scooters and e-bikes. They each have basic mapping and payment features. If you are new to electric micro-mobility modes, Veo and Bird have optional training modes. Riding with neighbors or coworkers? Lime and Bird have a 'group ride' feature and 'Ride Pass' options for extended periods of use.
The two other micro-mobility companies in Arlington are Spin and Superpedestrian. Both solely provide e-scooters and have similar ride pass options.
Metro & Bus
If you are in search of live updates for MetroBus and MetroRail, we recommend any of the navigation apps above. Each of these apps has information on other local bus services, like OmniRide, ART Bus, the DC Circulator, and more.
A must have app for ATP staff when using Metro is SmarTrip. This app helps you manage your SmarTrip cards, get directions, and easily access your SmartBenefits account. Within the app you can view your transaction history, add money to a card, and set up auto reload. Also, you can add your SmarTrip card to your mobile phone and just tap the phone at the fare gates for a swift commute.
Rail
The general mapping apps all have information available for routes involving Amtrak and VRE. These are helpful for navigating to the train station, route time estimates, as well as alternate trains and times. What these apps can't do, the Amtrak and VRE apps do. Within Amtrak and VRE's apps you can purchase tickets and add them to your mobile wallet, check the status of your train, and manage your account and SmartBenefits.
Accessibility
The apps mentioned above that have information on accessibility also alert users that real-world conditions may be different than what is reported in the app. Google Maps and Transit both have a setting that can be switched on and off to prioritize accessible routes.
When purchasing tickets through the Amtrak app, customers with disabilities can check a box to request assistance at the station. Within the SmarTrip app, users can filter routes by 'accessible only'.
Lastly, many of these service providers have discounted fare options for people with disabilities, seniors and youths, and those who qualify for federal, state, or city provide assistance programs.
Commuting Simplified
While we hope some of these apps are useful for your personal commute, Arlington Transportation Partners (ATP) can help simplify commutes for your entire workplace.
ATP's Employer Services team can help your human resources department implement a transit benefit, register your office for a corporate Capital Bikeshare membership, or order SmarTrip cards and brochures. Let us guide you through commuting, simplified.
Photo Credit: Albert Ting/theclickting.com for Arlington Transportation Partners