Prior to joining Arlington Transportation Partners (ATP) in November, I worked as a recruiter helping people find jobs in the nonprofit sector. During this time, I interviewed more than 300 candidates. As I walked candidates through the interview and placement process, their commute was important every step of the way. Here's what I learned from that experience, and how it can help you get a new job this year.
First-Round Interview
Whatever you do, don't drive to your interview
At least once a week, I'd get a frantic call from a candidate about 5-10 minutes after their scheduled interview time letting me know that they were trying to find parking and would be in shortly. "Shortly" meant after they spent five more minutes with me on the phone while they drove around looking for parking garages, plus however long it took them to walk a few blocks and find our office. When I finished the interview, the first sentence in my notes about this person would be something like "Bob arrived 15 minutes late for our interview…". Trust me, you do not want to be this person.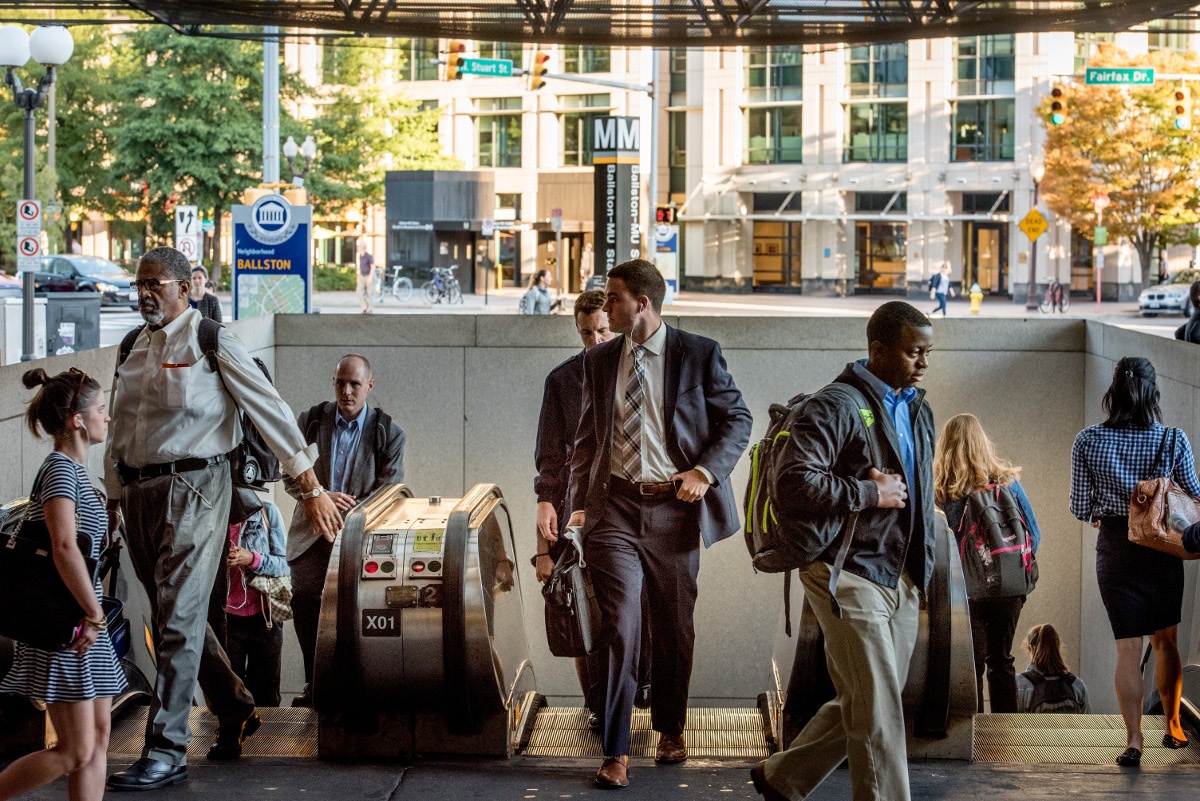 It always surprised me how people who drove would typically be late, whereas those who took transit, walked, or biked would be early. The nice thing about transit is that it runs on a reliable schedule and forces you to plan ahead. Take my advice and choose the bus or train that's supposed to get you to your destination at least 30 minutes before your scheduled interview time. If you arrive at the office more than 15 minutes prior to your scheduled interview time, walk around the area a bit to get a feel for the location or sit on a bench and calm any nerves before walking into the office suite. You'll make a great first impression by being early and you'll have had ample time on the commute to clear your mind instead of sitting behind the wheel, frustrated with traffic.
Second-Round Interview
Think about your commute
Your commute should be a factor when weighing the pros and cons of a job opportunity. Once you've made it through the first-round interview, it's time to picture yourself commuting to and from your potential new office five days a week. As a recruiter, around the same time SafeTrack started, we were considering a candidate for an internal, permanent position; however, I also had the same candidate interviewing for a temp-to-hire position with a client in Alexandria. When we offered him the position with our company, he rejected our offer and accepted the temp-to-hire position instead because of Alexandria's proximity to where he lived, making it easy for him to get to and from work even with SafeTrack service disruptions.
Find out what commute options are available near your potential new office and decide which mode(s) will work best for you. If you really want to avoid the metro at all costs, is there a bus available or could you possibly join a carpool or vanpool? If you really want to walk to work, how long will it take you? If you can, try your preferred commute in your downtime, when you're not in a hurry to get somewhere, and see if it is something you can commit to long term.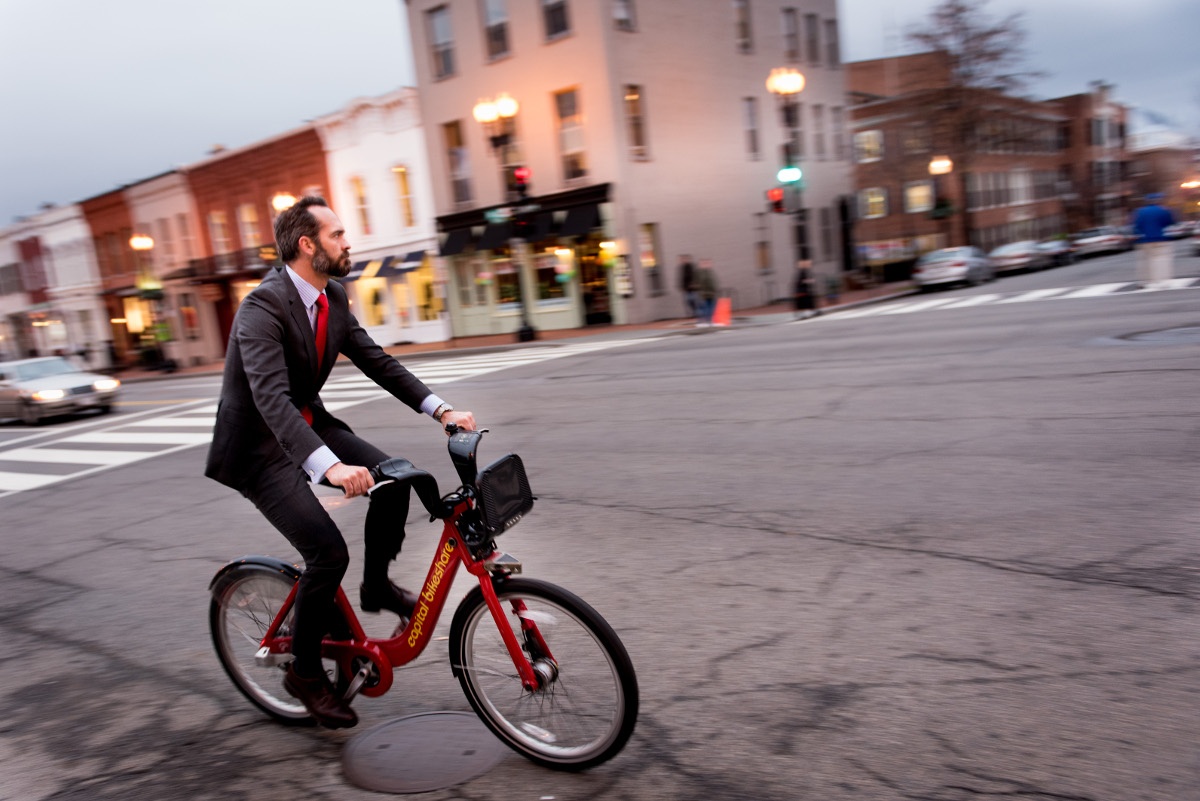 Final-Round Interview
Ask about commuter benefits
It's always tricky to know when to ask about benefits. My recommendation is that unless they are brought up earlier in the process, wait until the final round interview to ask deeper questions about them. However, do not forget commuter benefits when you get to this point.
Commuter benefits are extra money in your pocket—even a pre-tax benefit can save you over $1,000 annually. However, if your current company offers a subsidized benefit and you're not paying much, if any, of your commuting expenses, switching to a company that offers a pre-tax benefit might not be as attractive. Ask before you sign anything so that there are no surprises on your first day.
First Day On the Job
Tips for active commuters
Congrats! Now that you've landed a great job and, thanks to our tips, it happens to be in the perfect location for you to walk, bike, or run as part or all of your commute, how do you start active commuting? First, learn from another active commuter in your office—there's bound to be at least one. A few years ago, when I wanted to try run commuting, I talked to a coworker to find out her tips. When I started working at ATP, Keara and Maggie were happy to share their insights with me as well, proving that whether you've been active commuting for a few days or a few years, you can still learn from your peers.
Now, you don't want to be interacting with new coworkers while smelling like you just finished a triathlon, right? In your first week, find out what amenities your building or office offers. Is there a gym in the building for tenants to use? Or are you lucky enough to have showers on your floor? If not, does your company offer discounts to any local gyms? Some gyms will even offer shower-only memberships specifically for active commuters. If there's no shower in sight and you don't want to shell out the money for a gym membership, invest in some baby wipes and go to town. We've all been there.
Now that you have the tools to help you ace the interview, let us know when you land your new job in Arlington and we'll help plan a commute that works for you. Unsure of what to expect out of your commuter benefits? Download our free commuter benefits guide and speak with your employer about benefits and programs they provide.
Photo Credit: Sam Kittner/Kittner.com for Arlington Transportation Partners