Tenant demands are rapidly changing, and commercial properties are focusing more on their tenants' transportation and commute demands. With the abundance of new transportation technologies—from e-scooters to electric bikes—we've put together a list of the top four tenant transportation trends that will help you keep your building ahead of the competition and ensure your tenants remain satisfied.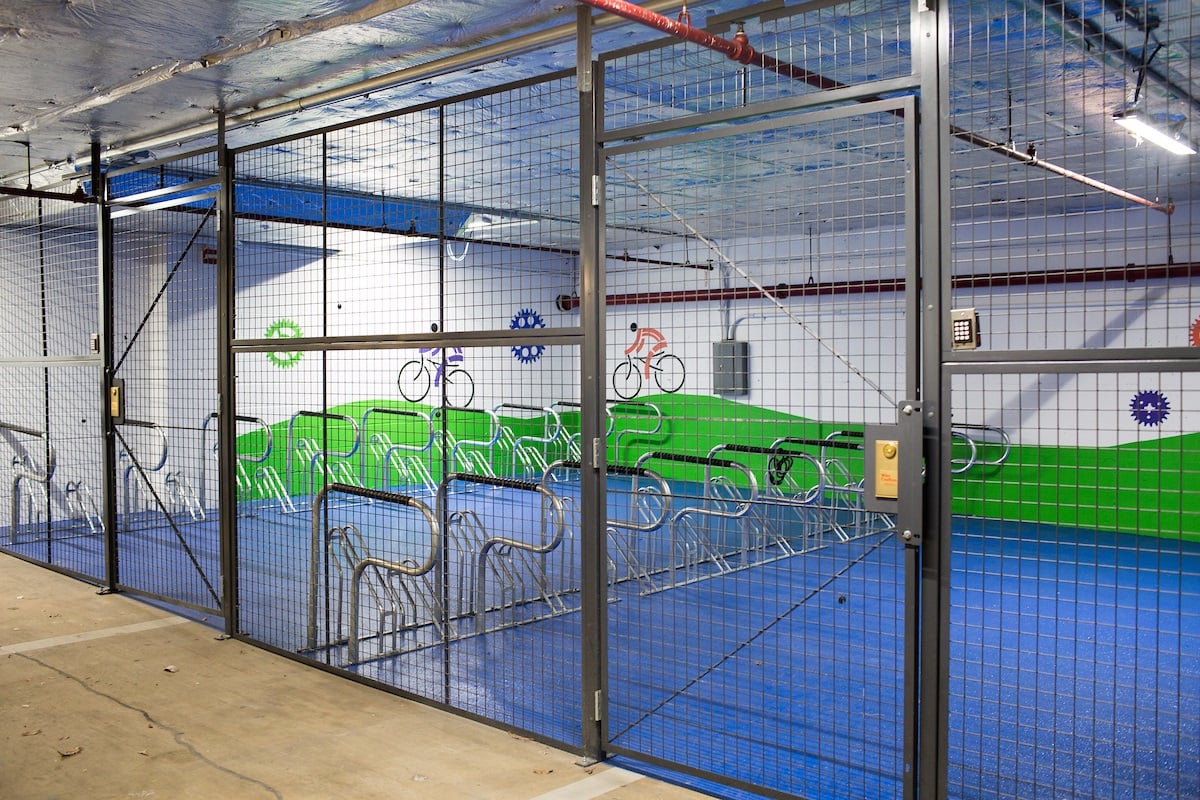 Dockless Charging Stations
E-scooter and e-bike ridership is expected to continue growing according to CNBC and it is important for commercial owners and managers to take this new technology seriously. Installing a scooter charging station can reduce clutter on sidewalks, mark parking spaces for the devices, make it easier and more reliable to find an e-scooter, and puts control back into the property manager's hands.
Scooter charging stations are powered by plugging into a building, or with an attached solar panel.
Real Time Transit Displays
Displays in lobbies include real-time arrival information for trains, buses, rideshare and even ferries, and can be customized to show traffic conditions and building announcements. This gives tenants control over their commutes while also promoting sustainable choices. Most transit display providers also provide desktop plugin so tenants can see what they need to know before they leave their desks.
Geo-fenced Ridesharing
A fairly new technology, geo-fenced ridesharing technology allows rideshare companies such as Uber and Lyft to create a virtual geographic boundary around specific locations that only permits pick-up and drop-offs within designated areas. Consider placing a geo-fenced parameter around Metro stations, bus stations, and airports so tenants can keep their sustainable commutes while benefiting from the convenience of a hailed ride.
Secure Indoor Bike Parking
The number of bike commuters in Arlington County increases every year. Support biking tenants at your building with controlled-access bike parking, lockers for sweaty clothes, and showers and dressing areas that are comfortable for all commuters. Include all the tools to make an active commute an easy choice, such as towels and hair dryers. Make your bike room easily and safely accessible from the sidewalk and lobby rather than at the bottom of your garage.
Treat your secure bike parking as a premium amenity and promote it often. Host bike tune-up events or socials to encourage more tenants to ride to work.
How Your Building Can Stay Ahead
The fluid nature of technology, along with evolving tenant demands, means that commercial office managers and stakeholders must remain nimble in order to stay competitive. Arlington Transportation Partners can help you implement these trends at your building to stand out. Schedule a meeting with your ATP representative today and start planning your building's journey towards sustainability.
Photo Credit: Reema Desai/ReemaDesai.com for Arlington Transportation Partners