The Washington Metropolitan Area Transit Authority (WMATA), the government agency that operates both Metrorail and Metrobus and more commonly referred to as Metro, is adding additional shuttle and bus services to help alleviate travel issues during the 2019 Metro Shutdown.
Metro is encouraging Metrorail riders to still utilize the system and to not avoid it. They will offer direct shuttle services and other enhanced bus routes to get commuters to their desired stations.
For more detailed information, check out our new dedicated page providing commute assistance for those impacted by the shutdown.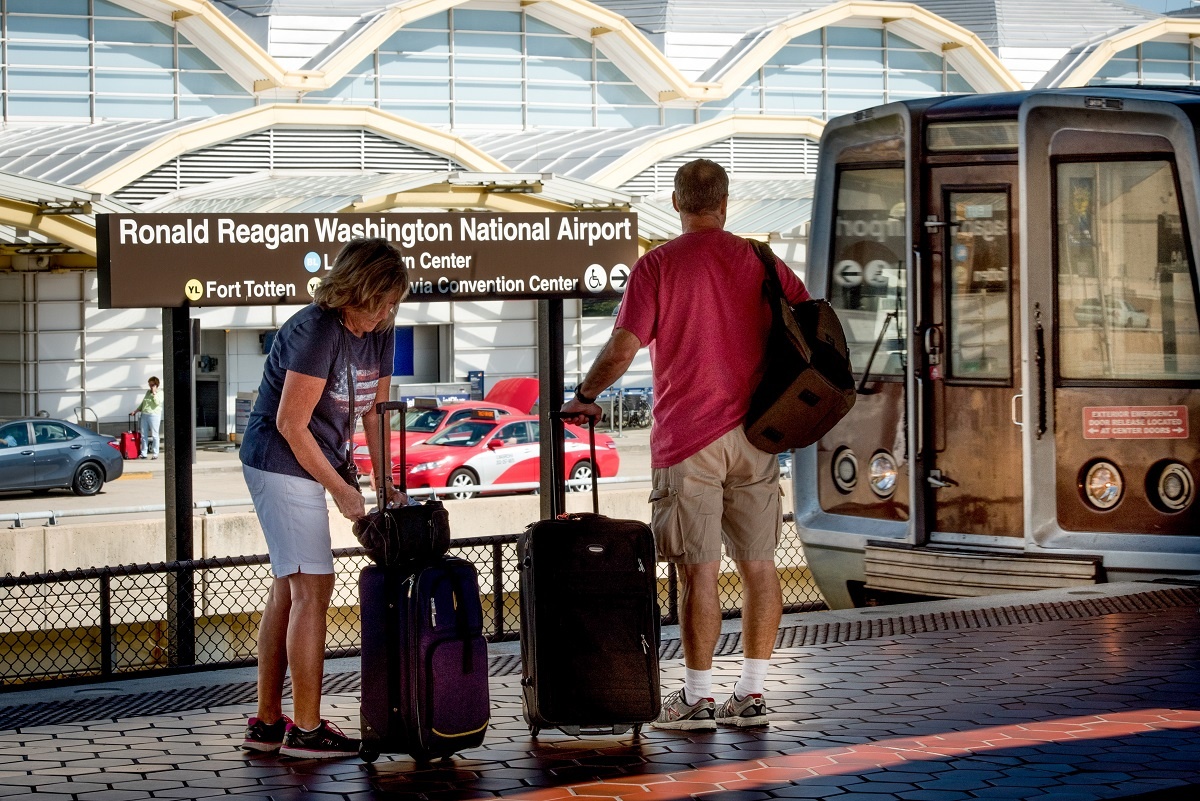 Shuttles, Buses, and Other Options
Metro surveyed its customers and had extensive discussions with its partners to determine the best methods for moving passengers around the affected stations. All of the current planned options are summarized below.
Express shuttles to the Pentagon Transit Center
Metro will run free shuttles to the Pentagon Transit Center from Huntington and Franconia-Springfield Metro Stations. The shuttles will bypass all intermediate stations and travel directly to the Pentagon, free of charge. The shuttles will serve as a direct connection to the Metro system for commuters on the end of the Yellow and Blue Lines.
Express Shuttle: Franconia-Springfield > Pentagon
Express Shuttle: Huntington > Pentagon
Local shuttles to intermediate stations
Metro will operate free shuttles connecting all of the closed stations. The local shuttles will mimic Metro service to the closed stations, connecting Braddock Road, King Street, Eisenhower Ave, and Van Dorn St stations to Reagan National Airport and the end of the Yellow and Blue Lines.
Yellow Line: Local shuttle service between Huntington, Eisenhower Ave, King St, Braddock Rd, and Crystal City
Blue Line: Local shuttle service Between Franconia-Springfield, Van Dorn St, King St, and Reagan National Airport
Increased service on various Metrobus routes
Metrobus routes 8Z, 10A, 11Y, 21A, and Metroway will increase capacity and operate over a larger span of time. Commuters can ride these buses to bypass Metro's closed stations.
8Z: Service between Quaker Lane and Pentagon Metro Station
10A: Service between Huntington Metro Station and Pentagon Metro Station
11Y: Service between Mount Vernon and Downtown DC
21A: Service between Landmark and Pentagon Metro Station
Metroway: Service between Potomac Yard and Crystal City
Virginia Railway Express (VRE)
Commuters from Alexandria and further south can use VRE during the shutdown to bypass Metro altogether. Tickets for the system must be purchased one month in advance through your employer via your transit benefit.
Local bus options
Arlington (ART) will add capacity to its bus system to ensure heightened service
Fairfax (Fairfax Connector) will supplement existing routes and run a shuttle to connect both Huntington Metro Stations (North and South)
Alexandria (DASH) will operate one of the free local shuttles and is considering trolley service expansion in Old Town
Omniride will operate shuttles to VRE stations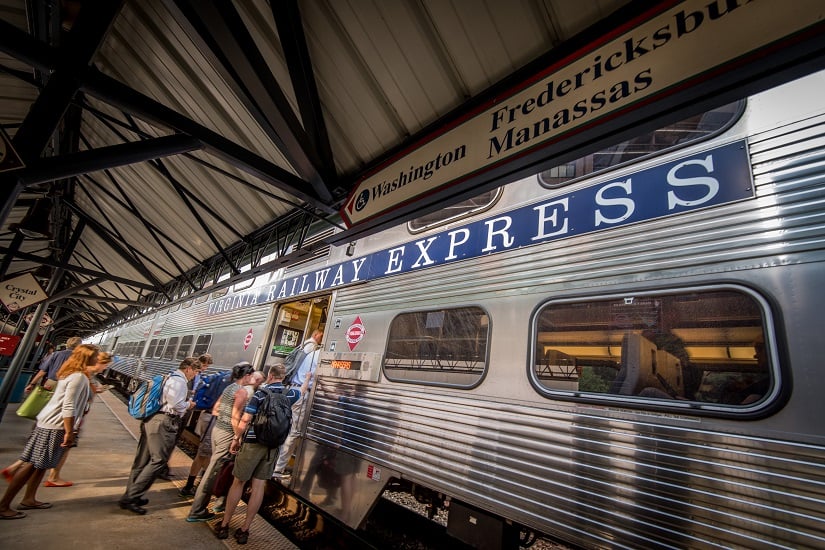 Telework
Telework will allow commuters to stay at home a few days a week to avoid the disruptions. Metro disruptions affect all forms of transportation, and telework is an essential tool.
Download our telework guides
ATP has put together two useful guides to help implement your business' first telework program:
Our Telework Program Guide gives step-by-step information on the process of establishing a telework program.
Our Telework Management Guide gives helpful guidance and tips on maintaining a successful telework program through proper management.
Carpool/Rideshare
Traffic will likely increase during the Metro shutdown, and it's important that commuters consider congestion and disruptions due to more people on the roads. We strongly suggest that commuters look at carpool/rideshare options for their commute, especially if you are traveling I-95, I-395, and I-66 corridors.
The I-95 and I-395 Express Lanes allow vehicles with at least three people in the vehicle (HOV3+) to avoid the toll and travel free. The I-66 Express Lanes allow vehicles with at least 2 people (HOV2+) to ride free. Utilizing the lanes is a crucial resource for commuters during the summer of 2019.
ATP Can Help Your Business
Arlington Transportation Partners (ATP) is happy to come to your worksite and talk to affected tenants, employees, and residents about alternative commute methods during the Metro shutdown. We have customized presentations that lay out solutions and alternatives to help people learn about their options.
You can reach out to us to set up an informational event or to ask additional questions. Your business' continuity during the shutdown will greatly depend on your employees' commutes.
Editor's Note: This blog was first published in January 2019 and has been republished with new information written by Erica Wohlleben.
Photo Credit: Sam Kittner/Kittner.com for Arlington Transportation Partners