As schools prepare to welcome students back to the classroom for another unprecedented school year during the coronavirus pandemic, Arlington Transportation Partners (ATP) is here to support teachers and staff with transportation options to travel safely back to school. Arlington County Government and Arlington Public Schools (APS) are committed to providing a safe and healthy school environment that keeps the entire community safe, including during their commute.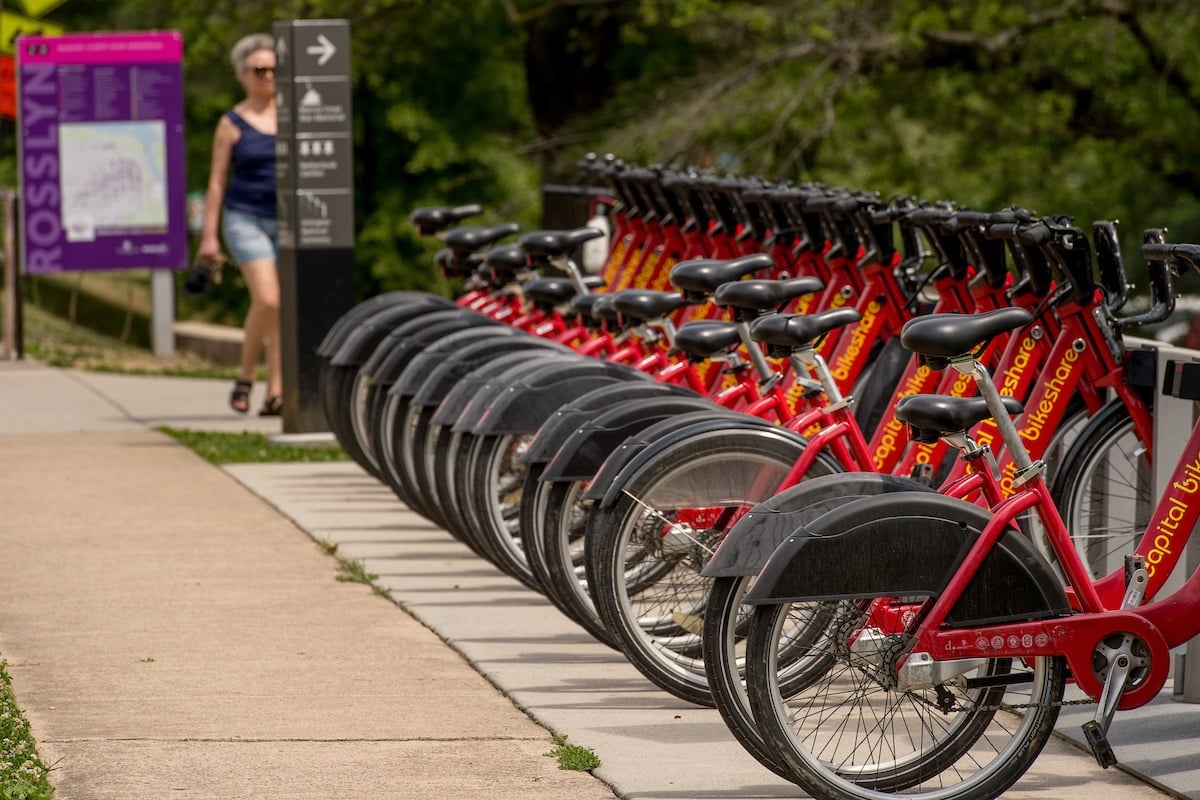 Commuter Health and Safety
Currently, the U.S. Centers for Disease Control and Prevention (CDC) recommends that fully vaccinated travelers wear a mask in accordance with the federal mask mandate, avoid crowds during peak travel hours, and wash hands or use hand sanitizer after riding on public transportation.
Federal law requires all riders and employees on public transportation (including trains, buses, shuttles, taxis, and rideshare vehicles) to wear a mask while traveling, regardless of vaccination status.
WMATA, ART, and other local transit operators have continued daily cleaning and disinfection of high touch surfaces on rail stations, trains, and buses. Additionally, WMATA has upgraded ventilation and air filtration with MERV-13 filters and is currently piloting the use of MERV-15 filters and UVC sanitation systems.
Fall Transit Service Enhancements
Transit ridership has remained at record lows throughout the pandemic, but as more people return to the system, transit operators will ramp up frequency to close to pre-pandemic service levels to help riders avoid crowding. Labor day will kick off regional service enhancements and lower fares to bring riders back to trains and buses this fall.
Increased service frequency on trains and buses
ART bus service restored on routes 53, 61, 62, and 74
Free transfers between Metrobus and Metrorail
Discounted weekend fares and 7-Day regional bus passes
Extended Metrorail service hours to 1 a.m. on Fridays and Saturdays
Encouraging Healthy Commutes
The pandemic sparked renewed interest in biking, walking, and micro-mobility modes as an enjoyable way to travel safely while incorporating healthy behaviors into everyday life. APS employees can take advantage of a free annual Capital Bikeshare membership to explore over 100 stations in Arlington County. Teachers and staff that bike, walk, or carpool can also take advantage of APS's TDM subsidy during the 2021-2022 school year.
Photo Credit: Sam Kittner/Kittner.com for Arlington Transportation Partners