Our commutes have been drastically altered by COVID-19. Whether that means your hours and work days have changed, or you've been working from your living room, it's very likely your business has had to form a response for the safety of its employees. Our recent webinar—Commute Considerations for a Successful Return— highlights important changes to commuting on I-66, as well as tools and resources to ensure a smooth transition back to the office.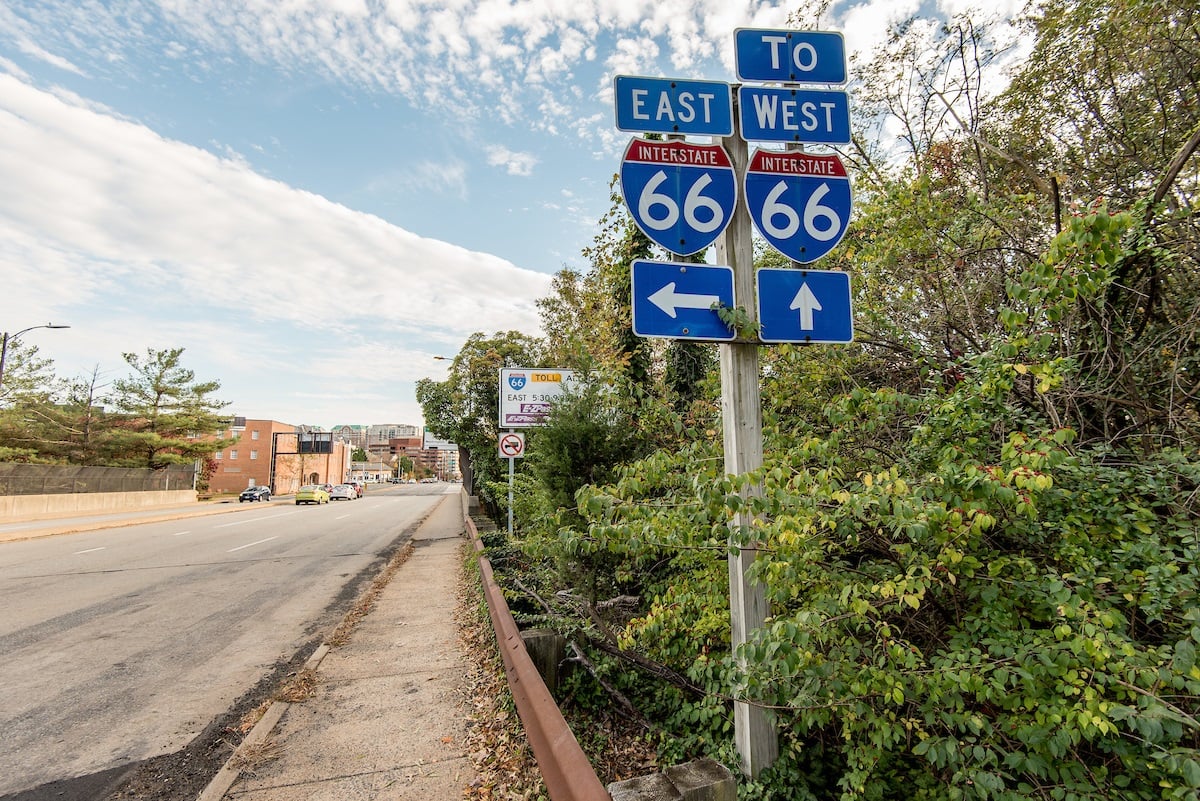 Commuting on I-66: Then vs. Now
Prior to the COVID-19 outbreak, the I-66 corridor moved almost 60,000 people using 27,000 vehicles during rush hour. While driving alone does represent a large portion of these commuters, about 65% of riders utilized some form of transportation other than single-occupancy driving.
These statistics have changed drastically since stay-at-home orders have been implemented and many offices have switched to telework. According to a survey conducted by Arlington Transportation Partners in April 2020, almost 90% of businesses have transitioned more than three quarters of their staff to telework, with 60% of businesses having transitioned all of their staff to remote work.
One way this has affected I-66 specifically is in the form of tolls, with decreased demand leading to overall cheaper tolls during peak hours. However, it will be important to note that dynamic tolling along I-66 will allow the toll amounts to increase again as more commuters begin returning to work.
The future of the commute along I-66
A study from IBM found that half of respondents who previously commuted using transit would stop or decrease usage in response to the pandemic. This study also cited that more than half of surveyed employees would prefer telework to be their primary form of working. To meet this challenge, it is important to formalize a telework policy that is right for everyone, as well as figuring out how to integrate this into future hiring processes and programs.
A few scheduled changes along I-66 will also be hitting commuters soon, with stretches of the corridor adding lanes beginning later this year, as well as converting HOV2+ lanes to HOV3+ in 2022. This is also significant since it will change tolling rules, which currently allow commuters with two or more occupants to ride toll-free with their EZ-Pass Flex, to require three passengers to travel toll-free.
Helpful Resources to Plan Your Return
Commute66 offers several resources to help you in the planning process when transitioning your employees back to the physical office. Our Return to Work toolkit includes sample commute survey questions, a list of local transit providers and their responses to COVID-19, sample agreement documents and communications, and more.
While planning your return, keep up to date with the following:
Commute related news and projects will be crucial in forming a successful and well-rounded plan
Service levels of public transportation and regional construction projects
Assess facilities like your parking situation at the building level in order to proactively create solutions that will make the return as smooth as possible for your employees
Assess your existing commute programs, like your commute benefit, telework, or flexible schedule programs
Keep Commutes in Your Return Plan Picture
Your employees will find a new world when they return to the office. Transit and ride-alone numbers are a far cry from what they were in February, but this can also present more challenges. Commute66 can equip you with proactive plans to help your employees transition back to the office with minimal hiccups.
Photo Credit: Sam Kittner/Kittner.com for Arlington Transportation Partners