With dynamic tolls in effect inside the beltway along I-66, ridesharing is a great way to travel fast, save money, and avoid the tolls. Commuters can take advantage of many rideshare options. Neighbors can band together to form a carpool or individuals can join a vanpool, while the more adventurous can try their hand at slugging. On-demand services such as uberPool and Lyft Line are also available for passengers who need options on-the-go.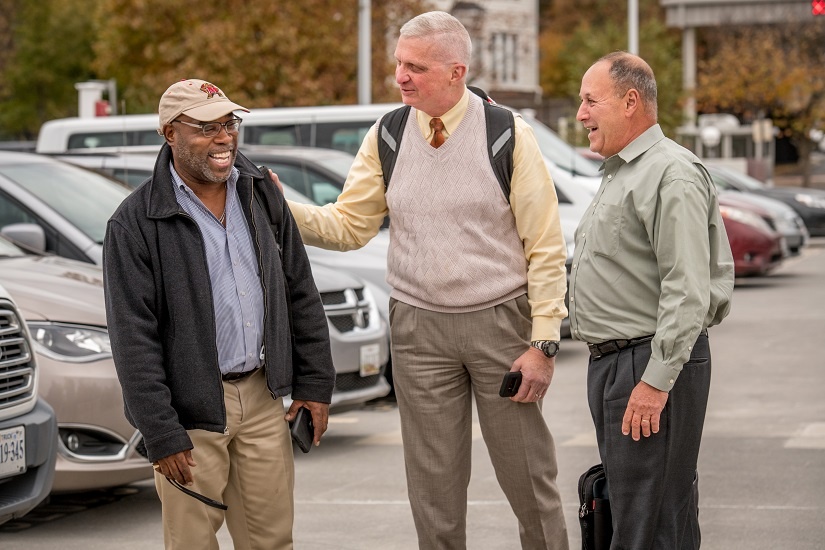 Know Your Rides
There is no shortage of transit options to travel along the I-66 Express Lanes, but if you're seeking a fast (and free) commute, rideshare may be the best option. Rideshare is a term used to describe several modes of transportation including vanpool, carpool, slugging, and services like uberPool or Lyft Line. However, there are some differences between each mode. Explore options below and find out which works best for you.
Carpool
A carpool is typically formed by a group (2+) of commuters, colleagues, or friends traveling to a similar destination, using a privately-owned vehicle. Carpooling is not restricted to commuting, it can also be used for other types of trips.
Slugging
A popular form of ridesharing in the DC metro area, slugging was popularized as a commuting option along I-395. Commuters are picked up at Park & Ride areas by a solo driver and dropped off at a designated slug location close to the driver's destination. Slugging allows both driver and passenger to use the I-66 Express Lanes, toll-free.
Vanpool
A large group of commuters (minimum of 4) who rent or lease a van and travel to a similar destination. Vanpools are only used for commuting. Employees can also use commuter benefits to finance their vanpool as well.
On-Demand (uberPool/Lyft Line)
Transportation Network Companies (e.g., Uber, Lyft) have dramatically transformed the way people think about traveling. However, their rideshare services are limited to their pooling options (uberPool and Lyft Line). Drivers and passengers are paired through an app, based on destination, before a trip begins. Using the regular service (UberX and regular Lyft) does not qualify as ridesharing.
**If you choose to carpool, slug, or vanpool, the driver will need to own an E-ZPass Flex to avoid toll fees.
Choose your Ride
Rideshare offers a great opportunity for commuters to experiment with different traveling options. It also helps save money and avoid tolls on the I-66 Express Lanes. Weigh your choices and find out what the options have in common, and then choose what works best for your commute.
If you're an employer or a commercial property with parking concerns, download and share this flyer to help start a conversation about commuting options that will positively impact your parking garage.
Photo Credit: Sam Kittner/Kittner.com for Arlington Transportation Partners