The League of American Bicyclists recognizes businesses nationwide who go the extra mile to facilitate biking through engineering, encouragement, education, evaluation, and planning efforts. This year Arlington Transportation Partners (ATP) helped several buildings apply for this designation, and we are pleased to announce that every partner received their recognition.
Dorchester Apartments (E.G. Reinsch)—our most recent Champion of the Month— earned Silver level. Take a look at the other properties who have made a commitment to creating a bike-friendly business this year.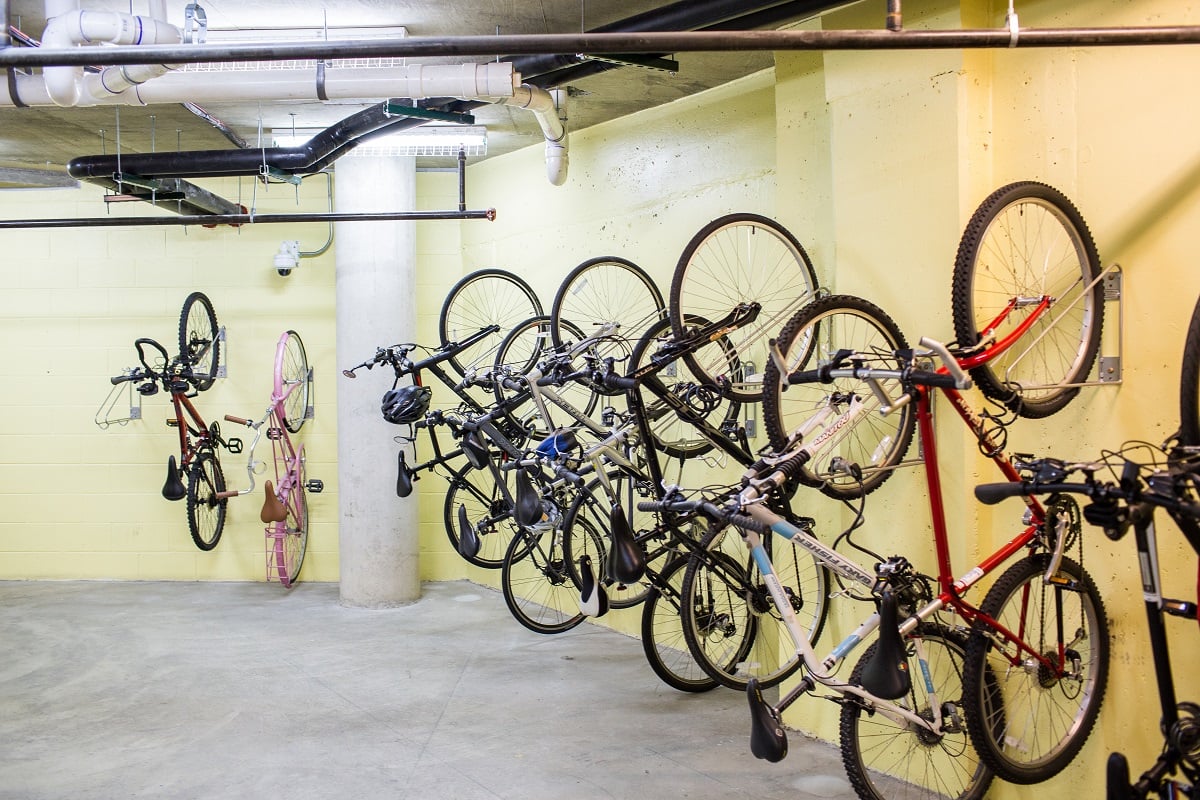 Ten at Clarendon Apartments (CRC Companies)—Silver
CRC Companies engineered their latest Clarendon multi-family building to be bicycle-friendly from the start. Their bike-to-unit ratio of 1:1 far exceeds Arlington County's standard of 1:2.5 for new buildings. Residents can keep their bikes in good working order with a wash and repair station, and the bike room door is automated to allow residents to roll their bikes in or out without hassle.
Residents can also borrow a Ten at Clarendon branded bike to cruise around if they don't own one.
Penrose Square Apartments (BM Smith)—Bronze
Since 2014, Penrose Square Apartments has been a rallying point for the biking community in the Columbia Pike neighborhood. Every May, the property management team has supported BikeArlington by hosting a pit stop for Bike to Work Day. This is an especially encouraging move, in a part of Arlington County that is undergoing major improvements to its public bike infrastructure.
Penrose Square also has two bike rooms on site— one in the garage for residents who don't ride as often, and another conveniently located on the ground level for those who ride frequently.
Garfield Park Apartments (Kettler)—Bronze
After conducting a survey of residents, the property management team at Garfield Park has banded together to more intentionally educate residents and to increase the number of bike-commuters.
Along with ATP and BikeArlington, apartment staff held a guided, round-trip bike tour from their building in Clarendon to Theodore Roosevelt Island to teach street, trail, and group ride etiquette. The team has made their bike room—with its own elevator to the sidewalk and residential units—one of the biggest highlights of living at Garfield Park.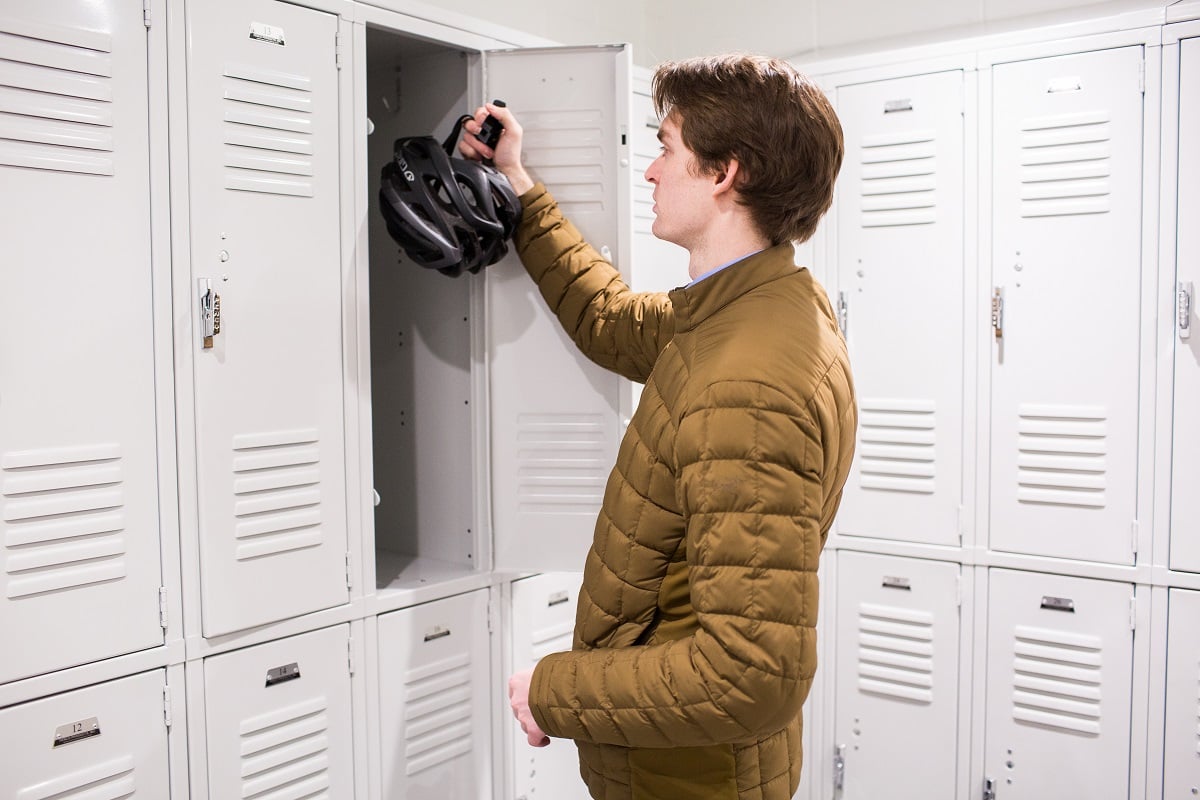 2500 Wilson (Lincoln Property Company)—Silver
The management team at 2500 Wilson has integrated biking as a component of their Corporate Responsibility Plan to reduce their carbon footprint and support employees who commute to the office building by bike.
The bike room is complete with a repair station, work bench, and air pump, but takes it even further with showers and lockers for bike commuters to start fresh for their work day. The team promotes this premium amenity with events to share safe cycling and route information, and invites ATP to speak at quarterly tenant roundables.
The team also plans to collect data about bike culture at their building, including the number of bike commuters, miles and time traveled, and perceptions of biking to inform future strategies.
Courthouse Tower (Lincoln Property Company)—Silver
At another, nearby Lincoln Property Company office building, the management team has incorporated bike commuting as part of their strategy to encourage a healthy lifestyle for workers at the building.
In addition to renovating the entire bike space for employees and upgrading with a repair station, they are also forming a bicycle club with a local bike store. Since implementing these strategies, Courthouse Tower management has seen an increase of commuters by bike to the building.
Become a Bicycle Friendly Business
It's no coincidence that these buildings are also part of ATP's Champions program. Arlington Transportation Partners can help you implement strategies to support the people who bike at your building and position you to earn your own Bicycle Friendly Business designation.
Connect with us to learn more about your national recognition opportunities.
Photo Credit: Reema Desai/ReemaDesai.com for Arlington Transportation Partners