WMATA has introduced new deals and discounts, increased service to support commuters in their return to the workplace, and improved cleanliness standards on all modes. Learn about the changes and how you can ride more for less.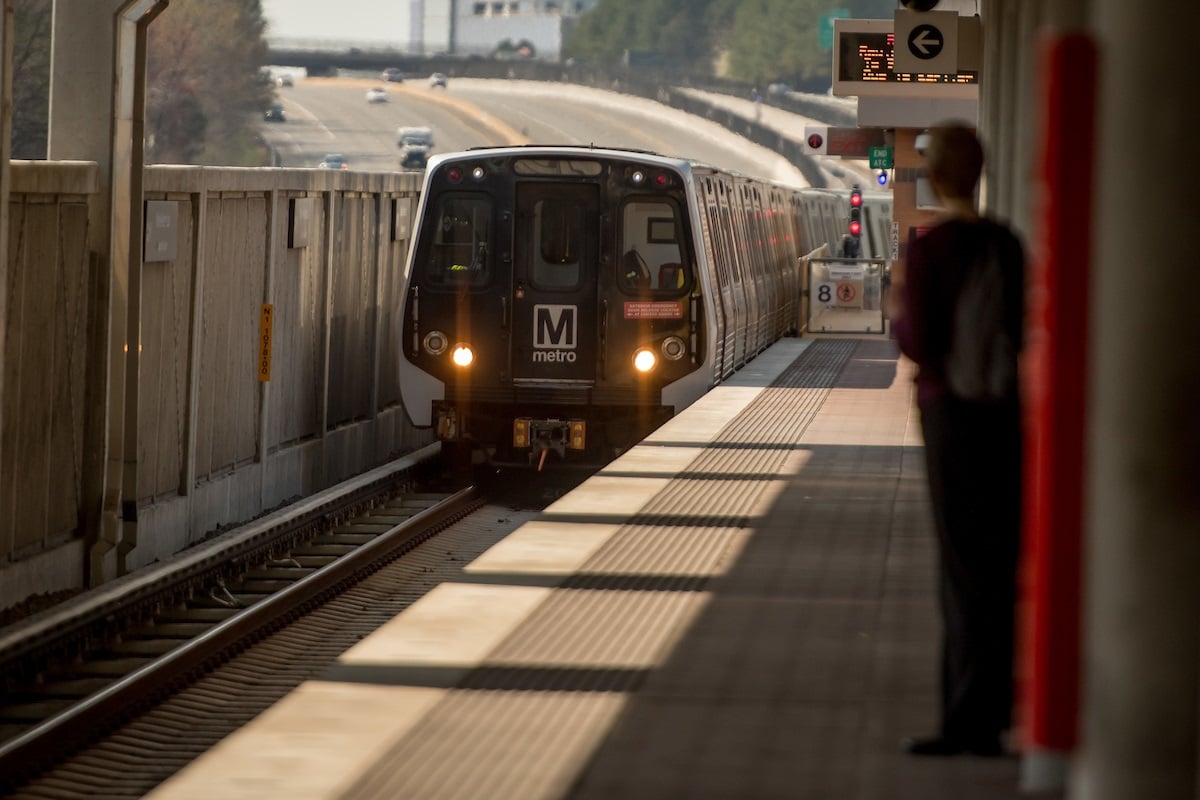 Better Service and a Return to Normal
Starting September WMATA will have a flat $2 fee during weekends and bus-to-rail transfer fees have been permanently removed.
Off-peak rail: Trains will operate every 6 minutes on the Red Line, every 12 minutes on all other lines
Peak rail: Trains will operate every 5 minutes on the Red Line and every 10 minutes on all other lines.
Late service: After 9:30pm Late-trains will run every 10 minutes on the Red Line, every 15 minutes on all other lines. Operating hours will expand to 1:00 a.m. on Friday, Saturday, and Sunday
Improved service: 20 Bus Lines will operate every 12 minutes or better from. 7:00 a.m. to 9:00 p.m.
16 Bus lines will operate every 20 minutes or better.
ART buses will begin to operate at their regular schedule.
Cleanliness and masks
The region's Transit Authority will continue to comply with the extended Federal Mask Mandate through January 18. This could be subject to continue depending on vaccinations, boosters, and/or the status of the pandemic. Transit providers across the regions have taken multiple steps to ensure a safe and comfortable commute for residents in the area.
All Metrorail air ventilation systems were upgraded to MERV-13 filters, circulating filtered air every 3 minutes, and all Metrobus filtration systems were upgraded to MERV-7, circulating air every 5 minutes.
Pay on the go
WMATA's Smartrip app is now accessible on IOS and Android devices, allowing riders to limit interaction with surfaces by creating automatic payments through the app.
WMATA also introduced BusETA, which functions as a one stop application to survey bus schedules, but also provides an innovative snapshot of crowding, allowing riders to safely distance themselves and choose their most comfortable ride.
More affordability for better service
WMATA will also temporarily launch discounted passes for purchase between September 16 and October 15. Here are the new prices:
1-Day Unlimited Pass: now on sale for $6.50
3-Day Unlimited Pass: now on sale for $14.00
7-Day Unlimited Pass: now on sale for $29.00
7-Day Short-Trip Pass: now on sale for $19.00
Monthly Unlimited Pass: starting from $44.00
Unlimited passes allow rider to take as many trips as they want anywhere on Metrorail or Metrobus excluding Express and Airport Express routes, during peak and off-peak periods.
Passes can be purchased now in the SmarTrip® app and then added to Apple Wallet, GPay, or your plastic SmarTrip card online, at Fare Vending Machines located in Metrorail stations, and at the Metro Center Sales Office.
Ready to Return to Transit
At ATP we provide a unique service to all of our clients to help them promote transportation options to our clients and to Arlington residents . Make sure to reach out to your BDM to develop commute planners for new residents, or to hold a unique tabling event at your property to inform residents about their transit options and all the new changes in the region.
Photo Credit: Sam Kittner/Kittner.com for Arlington Transportation Partners