This is Cortland Rosslyn's first year participating in Champions and they have set the bar at a very high level. Thanks to their state-of-the-art bike facilities, electric carsharing on-site for their residents, and a strong communication strategy to promote transportation amenities at their building, the property is our Champion of the Month.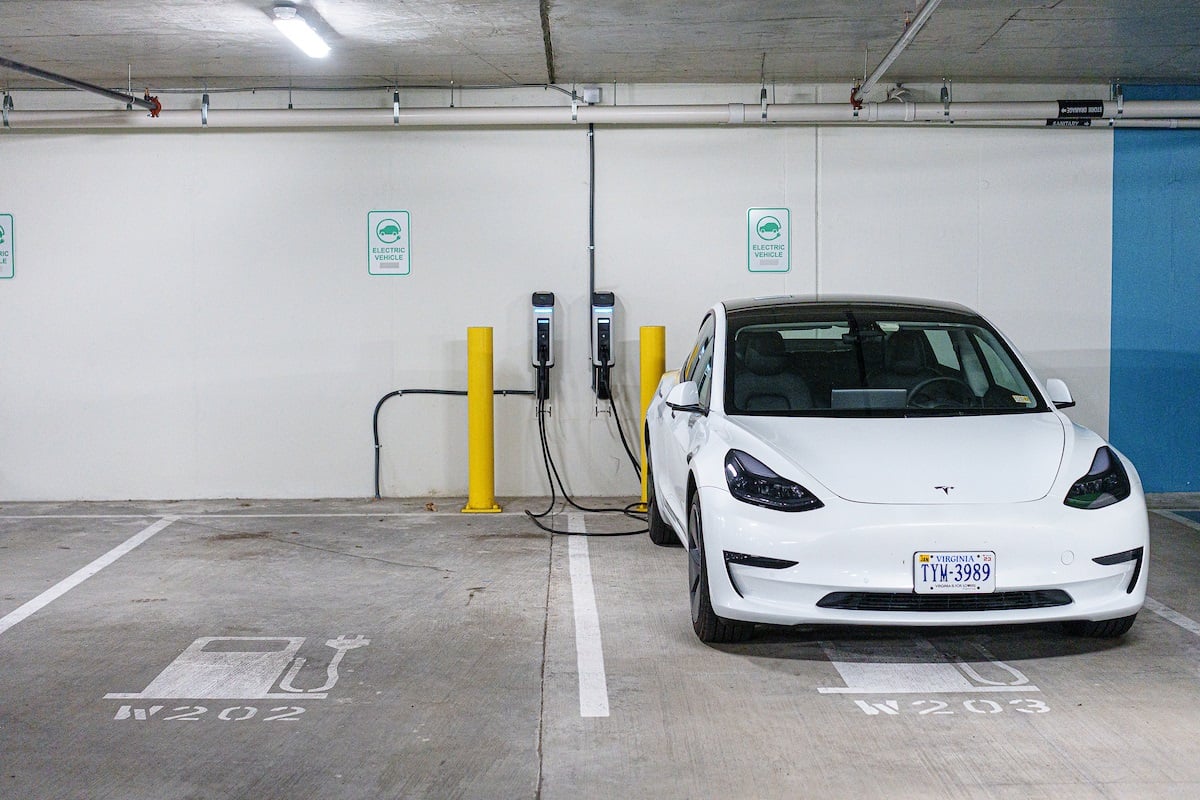 The Importance of Bike Facilities
Cortland Rosslyn offers excellent and protected bike parking that enables residents to easily store and access their bikes to commute to and from work. Cortland Rosslyn not only offer a very good amount of protected bike spaces, but the property also has a bike repair station for residents to do adjustments and maintain their bikes. On top of that, the property has power outlets in the bike room that are used to charge e-bikes which are growing in popularity amongst Arlington County residents.
Keeping residents happy
Cortland Rosslyn understands that residents want to take care of their bikes and, with the help of ATP, organized a bike tune-up event. Phoenix Bikes was on hand to provide a free check up for residents who want to maintain their bikes.
Cortland Rosslyn also organized a lobby event, where ATP shared the latest updates on transportation options in the region, the best trails to bike, and the new walking routes.
Electric Carsharing for Residents
The demand for electric vehicles has been steadily growing in the region and Cortland Rosslyn recognizes that trend. The property provides an exclusive carsharing service for its residents that allows them to reserve and use one of the electric cars at the property without worrying about the hassle of maintaining the car, charging it, or paying for insurance.
How Your Property Can Stand Out in 2023
Thanks to their efforts in promoting sustainable transportation options to its residents, and providing them with the required amenities for a truly multi-modal experience, Cortland Rosslyn deserves their Platinum Level recognition in Champions.
As you plan for 2023, think about how incorporating transportation options in your leasing strategy can impact your residents' experience. Arlington Transportation Partners can help bolster your transportation programs, attract new residents and retain existing ones. Contact your ATP rep today to learn how you can start 2023 on a strong note.
Photo Credit: Albert Ting / theclickting.com for Arlington Transportation Partners