As the region reopens and a sense of normalcy returns, we want to celebrate the great work residences have done in supporting their residents with their new commutes. We are excited to highlight The Palatine in Courthouse as our Champion of the Month.
The property has made it its mission to keep their residents active, informed about transportation changes, and engaged with County level studies. We take a look at some of the steps The Palatine has taken to stand out from the competition and earn this month's recognition.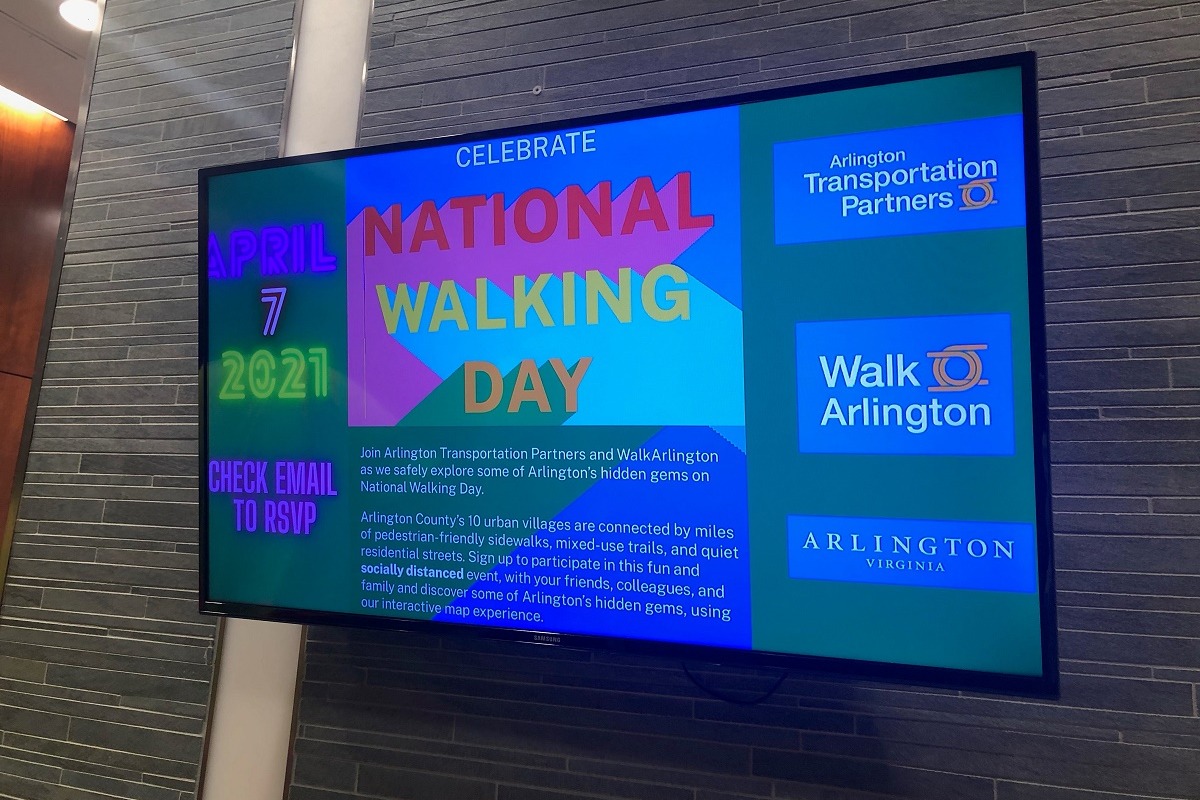 Advertising Transit and Services
The Palatine is not new to Champions or transportation demand management efforts, but the challenges of the pandemic have emphasized the need to be creative with community amenities and radical communication.
The Palatine went the extra mile in highlighting their proximity to WMATA Metro to prospective residents and providing updated brochures that advertise county bike trails and paths. They have also maximized the use of their social media page and email list to coordinate their bike audits and donation drives and to engage with residents about changes in local transportation services. They have also supported county efforts and promoted the Commuter Survey to their residents as well.
Creative Transportation Amenities
The Palatine has been innovative in utilizing their Transportation Information Display to advertise local socially distant events like, National Walking Day and Bike to Work Day. By keeping their residents informed the Palatine has maintained a happy community of transit-oriented residents who have consistently turned out to locally advertised community events.
Exemplary Community Engagement
The Palatine is a perfect example of a Gold Level Champion Property. Their creativity shows a deep commitment to satisfy their residents, and their commitment to being a transit friendly property is clearly evident by their appreciation of the great services county has to offer and their direct strategy in keeping their community informed.
Interested in joining The Palatine and other properties on our Champion of the Month list? There's still time to enroll in Champions and gain a competitive advantage that will help you attract and retain tenants. Talk to you ATP rep about Champions today.