2021 was a challenging year but that didn't stop Arlington Transportation Partners (ATP) from promoting sustainable commute options and introduce transportation initiatives that helped keep Arlington County moving. With 204 new applicants to Champions , 342 transportation initiatives launched, and 19 Champions achieving Platinum status, 2021 also gave us plenty to build on as we head into the new year.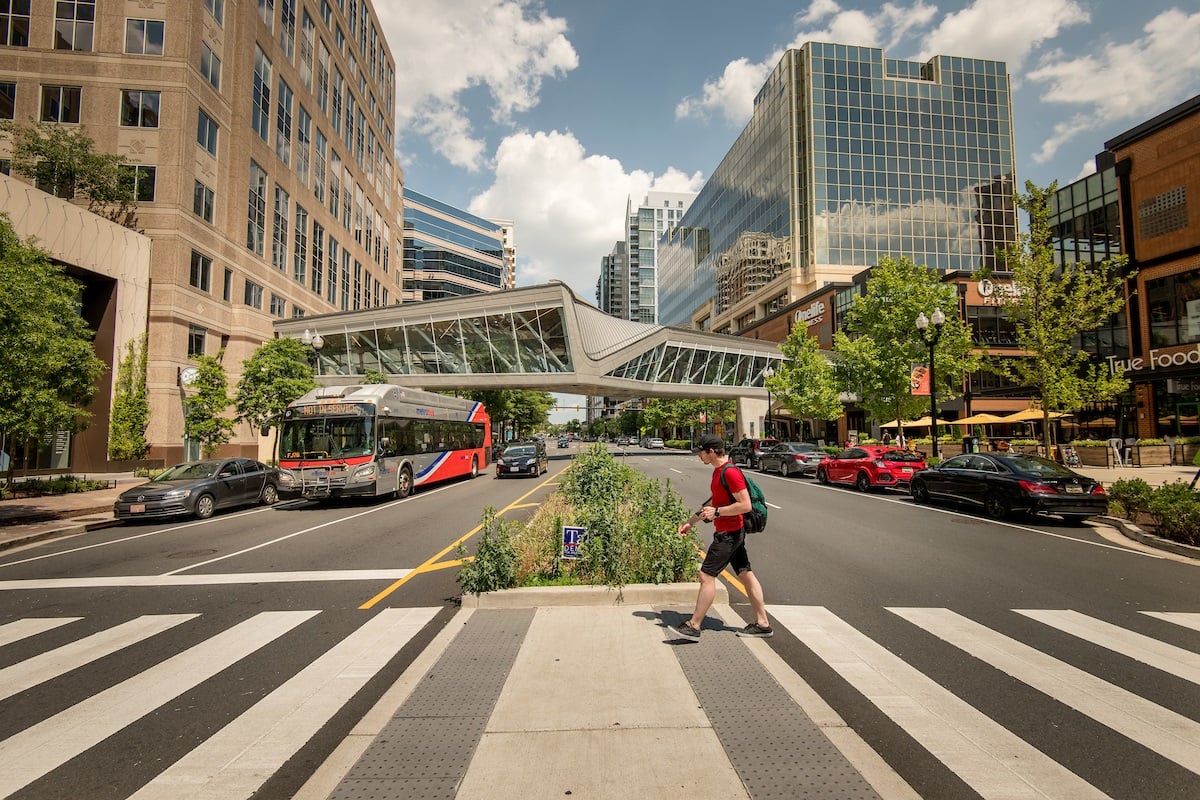 200+ New Champions
The way people work and commute continued to evolve in 2021, making transit benefits more important than ever. That's why we were so proud to welcome 204 new applicants to Champions.
Champions are local industry leaders who partner with ATP to educate and provide their residents, tenants, or employees with sustainable, multi-modal transportation options. They range from employers to hotels to commercial and residential properties.
In 2021 we also saw 19 Champions achieve Platinum status, our highest level of recognition.
New Initiatives Implemented
2021 also saw 342 transportation initiatives implemented by ATP, our partners, and our Champions.
Among these new initiatives, one that deserves to be highlighted is Sustain & Save, created by Commute66. Sustain &Save allows eligible employees to receive a $100/month incentive when they trade in their parking benefit and opt to commute through a more sustainable mode of transportation, such as carpooling, vanpooling, or public transit.
Encouraging New Habits
Arlington County offers a variety of transportation options, which our Champions can help make available to their employees and residents through transit benefits. This year alone, SmarTrip cards for public transit commuters were made available by 19 Champions, along with six others who made the commitment to offer Capital Bikeshare membership or passes.
Champions 2021 by the numbers
204 new Champions enrolled

342 transportation initiatives implemented

19 Platinum Level Champions
Looking Ahead to 2022
There are many benefits to partnering with ATP to beef up your transit benefits package in 2022. Not only will you see savings in your operational costs, but it will also increase the health and happiness of your existing residents, tenants, and employees. Our Champions have also seen an uptick in their ability to attract new employees, and tenants in today's highly competitive market.
Champions 2022 will launch on February 2, 2022. If you're interested in learning more and starting your journey towards a more sustainable future, contact ATP today.
Photo Credit: Sam Kittner/Kittner.com for Arlington Transportation Partners