Arlington Transportation Partners (ATP) recently hosted its first Multimodal Madness Challenge for Arlington Public Schools (APS) employees. The week-long challenge encouraged those who bike, walk, carpool, or use transit to track their daily commutes. It also provided a healthy dose of competition among APS colleagues.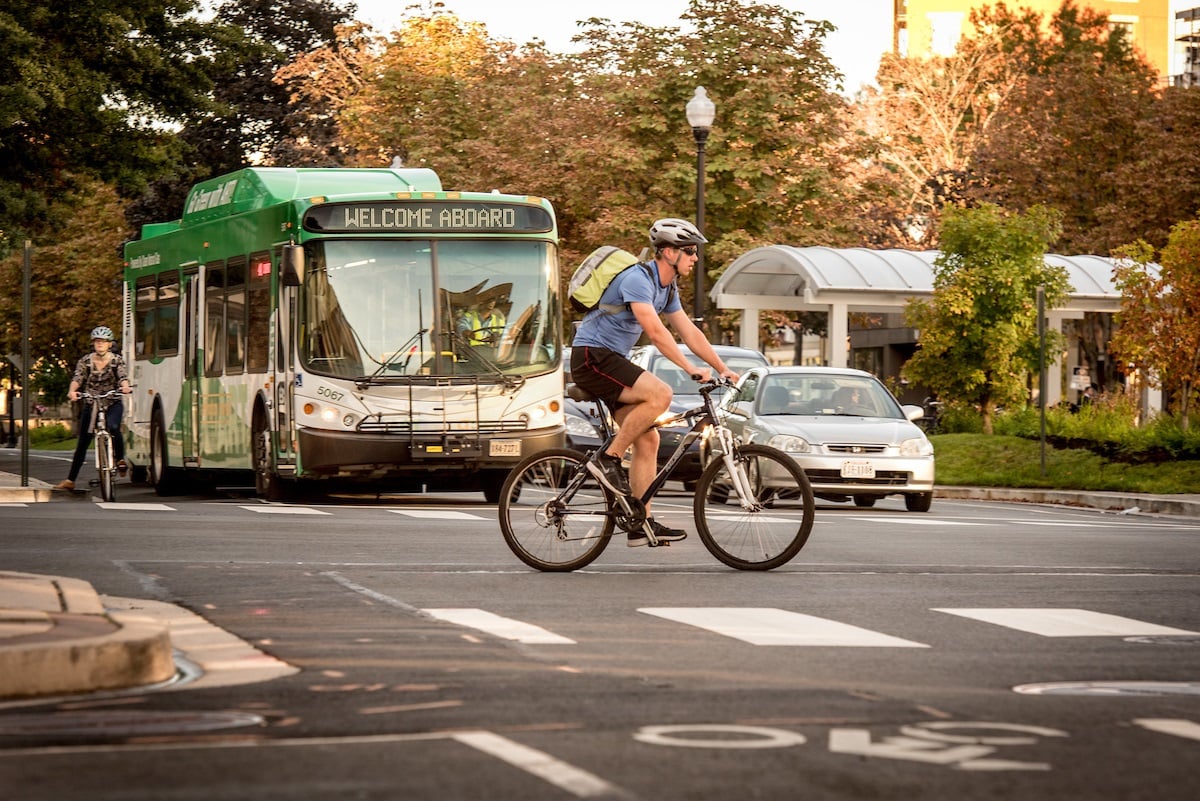 Win-Win with Multimodal Commutes
The staff at Yorktown High School grabbed first place with the highest number of participants and 76 recorded trips. Barrett Elementary School finished second, with Oakridge Elementary, Discovery Elementary, and Carlin Springs Elementary also participating in the challenge.
Everyone is a winner though as the participants collectively helped reduce CO2 emissions, burn a ton of calories, and save money.
Winning in numbers
447 total miles traveled—that's almost all the way to Boston, MA
348 lbs of CO2 emissions saved—about the same weigh as a male reindeer
21,000 total calories burned—that's a lot of pizza and chocolate
$237 total saved in commute costs—that's 80 tall caffe lattes from Starbucks
Congrats to everyone who took part in the challenge. You've earned your bragging rights!
Keep the Momentum Going
Bike/Walk to School Day is on May 8. It's the perfect occasion to carry the excitement from the Multimodal Madness Challenge into the summer. With warmer temperatures and longer days, you can practice your bike commute to be ready for the big day. Sign up today to be eligible from some fun swag.
Photo Credit: Sam Kittner/Kittner.com for Arlington Transportation Partners