Transportation information displays are increasingly becoming a valuable and commonly installed amenity in multi-family buildings, as well as commercial and retail centers. They're not just lobby eye candy; an intelligently placed transit display amenity can make a difference in your tenants' commutes and increase tenant satisfaction.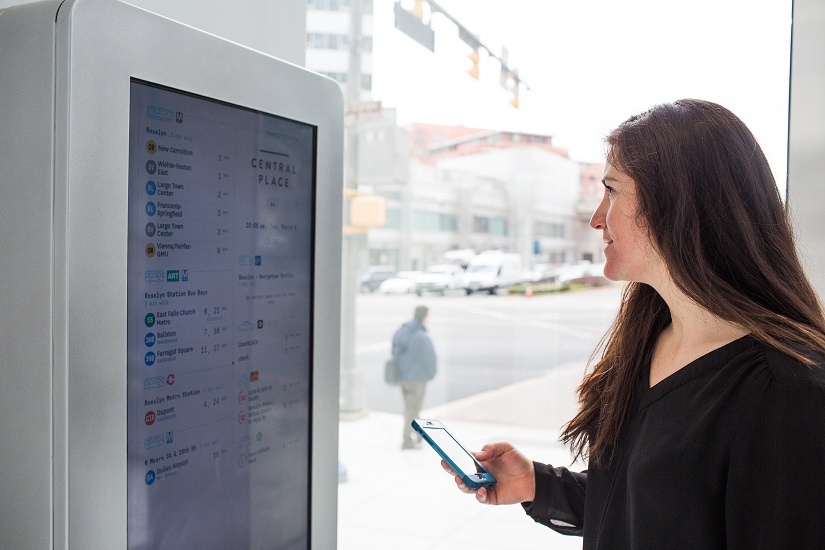 Make it Visible
Your tenants should be able to quickly scan the screen for their transit information on their way out of the building.
In multi-family buildings, tucking the screen in an out-of-the-way mail room means residents will have to weave through the labyrinth to see the screen and back again to exit. Think about it—when was the last time you checked your mail on the way out?
Place your transit display screen in high traffic exit routes. Possible areas could be an elevator lobby, next to the exit, or even above your coffee bar. If your building was designed with more than one main pedestrian exit consider placing one display at each door.
More is More
Metro and bus arrival times are very important to display, but don't stop there. Most digital transit displays can also show carsharing and Capital Bikeshare availability near your building. If you provide shuttle service to your building, include its arrival times on your display.
To make your digital display a centerpiece of your lobby, ask your provider for customization options such as weather and building announcements.
Make it Beginner Friendly
A transportation display is a great tool for people who know what route they want to take. Be prepared to assist transportation beginners and area newcomers who don't know if they should take the Blue or Yellow Line on Metrorail to get to their next destination.
Dynamic displays can be accompanied by brochures and maps of transit near your building. Your front desk team is another great resource to point tenants in the right direction or recommend great trip planning apps.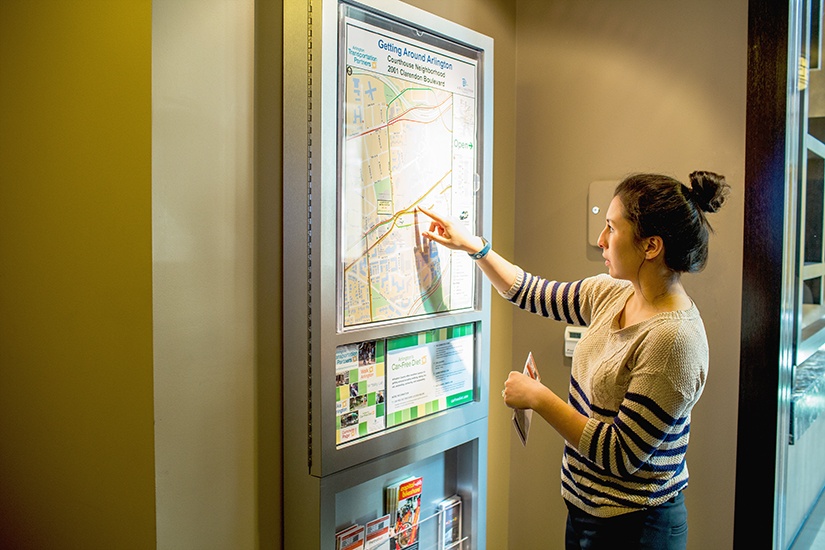 Talk to Someone Who's Done it Before
Whether you need free brochures to accompany your transit information display, or have questions about what display providers are available, Arlington Transportation Partners can help.
Photo Credit: Reema Desai/ReemaDesai.com for Arlington Transportation Partners