The Association of State and Territorial Health Officials (ASTHO), a nonprofit public health organization in Arlington's urban village of Crystal City, has participated in Arlington Transportation Partners' (ATP) Champions program since 2014 and was recently honored in 2016 with a Telework Achievement Award for their outstanding program. ASTHO finds it important to offer something for everyone and Nick Porter, an Environmental Health Analyst at the organization, takes advantage of all the different programs offered to help him get to work every day.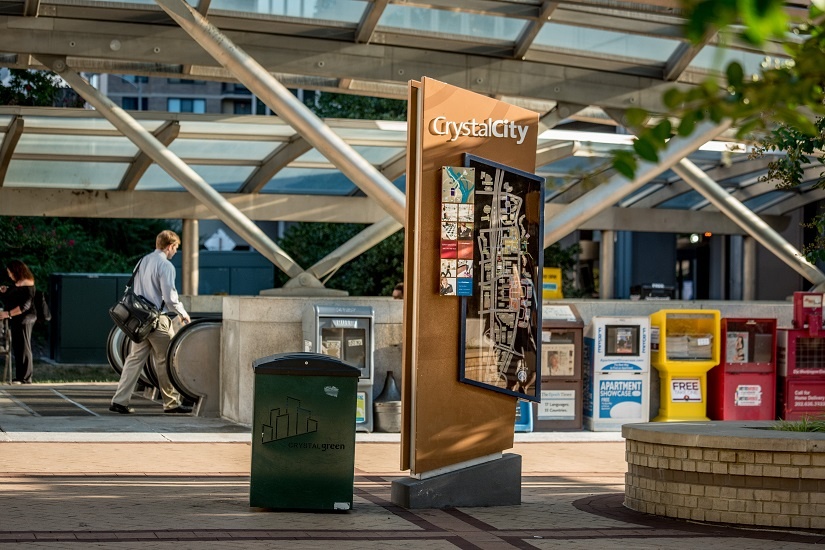 Nick's Story
Having lived, worked, and studied in the DC area for nearly three and a half years, I can attest to the fact that commuting is often a hot topic for conversation. Talk about commuting in and around the DC area runs the gamut of human emotions—from woeful discussions about Metro track work, to happily sharing my optimal bicycle route to the office. However, my current employer's generous transit benefits and flexible telework policy go a long way to ease the stress of commuting.
New to Arlington, Virginia
I moved to the DC area in the fall of 2014 to attend The George Washington University (GWU). Living on a graduate student budget, I often avoided taking Metro to save money. While Metro is an affordable way of commuting to and from school or work, I found I could save even more money by biking to campus every day, especially since I lived right across the Potomac in Rosslyn. The ride to GWU was easy and relatively quick.
That being said, I moved from southern Florida, so the winter rides were challenging at first. After learning how to brave the elements on a bike (gloves are a must), I found it to be the best way to get to campus. Not only was it good for my cardiovascular health, but it also allowed me a chance to feel more energized in the morning or decompress after a long day of studying and working.
Life at ASTHO
After graduating with my Master of Public Health degree, I began working at ASTHO and was happy to find that the organization provides its employees with competitive transportation benefits that appeal to all kinds of commuters. ASTHO not only offers a generous transit subsidy for taking public transportation, but it also provides a parking subsidy and shower and bike storage facilities. I often take Metro to get to the office, so the public transit subsidy is a great benefit to have.
In June 2017, ASTHO enhanced its telework program. Before this policy was implemented, staff were allowed to telework up to 50% of the time. Under the newly revised policy, staff can opt to telework up to 100% of the time with their supervisor's approval. This new policy provides even more flexibility to an already flexible work schedule and greatly reduces the stress of daily commuting.
I enjoy teleworking and the flexibility it provides. I find that it often allows me to better focus on work and I'm more productive as a result. I telework three to four days a week and this schedule works very well for me. ASTHO provides all the tools needed to stay connected remotely and collaborate with colleagues or external partners in a virtual setting. These tools help me produce high quality work no matter where I'm located.
Recommendation to other employers
Commuting in and around DC doesn't always have to induce headaches. By instituting a wide range of commuter benefits and a flexible telework policy, ASTHO offers its staff options that work for each individual employee and these benefits help attract the most talented individuals to our organization. Hopefully, more organizations will see these and other benefits as investments in their most precious resource—their employees.
Enhance Your Commuter Programs
If you're ready to start investing in your employees and recruiting the DC area's best and brightest, ATP is your resource for complimentary commuter benefit advice and program implementation. Whether you're just getting started or you already have a comprehensive program in place, we can assist with everything from helping you decide what type of transportation benefit is right for you to training your leadership on how to successfully manage teleworkers.
Photo Credit: Sam Kittner/Kittner.com for Arlington Transportation Partners