While carpooling is an efficient way to lower the cost of your commute, vanpooling can help you save even more money, reduce your driving time, and eliminate stress from your commute. Coupled with saving costs on his own car, Joe decided to switch his commute and vanpool to work, in order to take advantage of all the benefits.
As part of our Vanpool Connect program, Arlington Transportation Partners (ATP) selects a single rider participating in the program to receive a giveaway item to enhance their vanpool ride each month.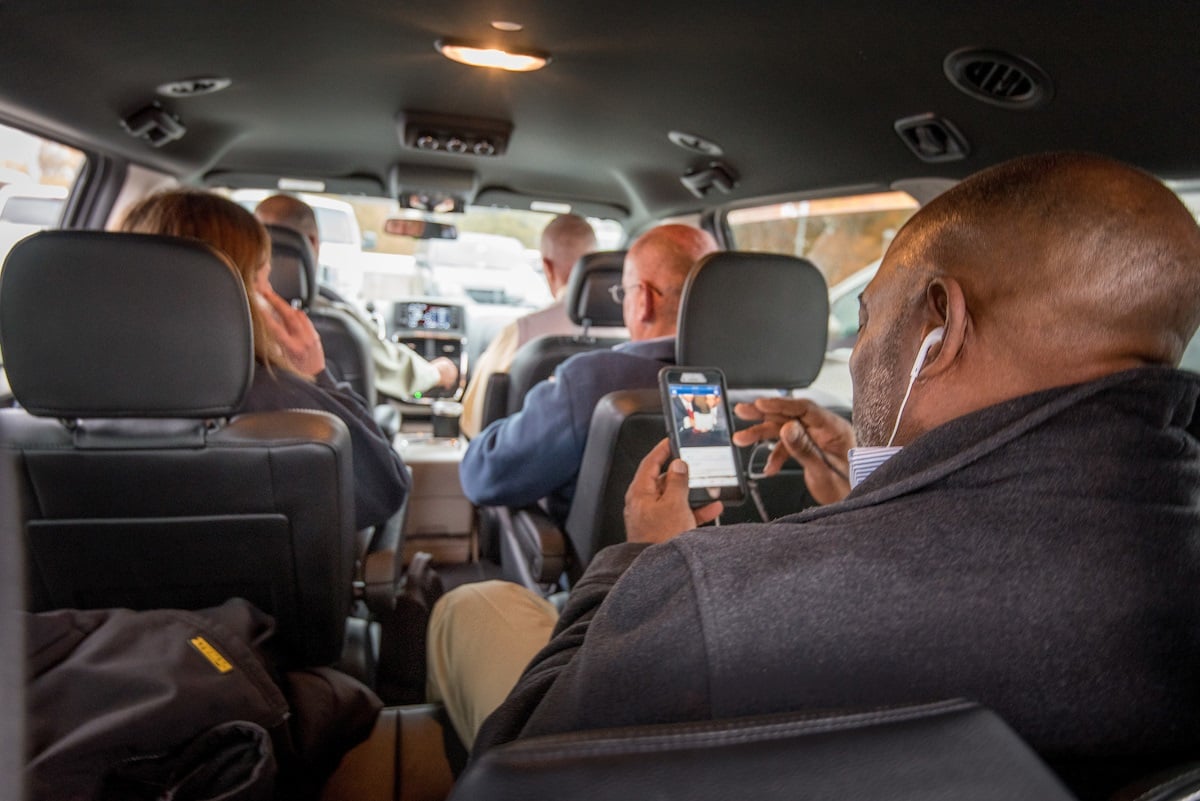 From Carpooling to Vanpooling
Joe regularly commutes from Fredericksburg to Pentagon City. He previously carpooled with two coworkers before joining a vanpool. The biggest factor leading to his switch was the high cost of driving his personal vehicle. In comparison to carpooling, vanpooling offers him a less expensive commute and relieves him of maintenance on his vehicle.
Vanpool riders are also able to use their transit benefits. Joe's employer provides him with a direct subsidy to pay for the cost of the vanpool. He now saves $100 a month with his new vanpool commute.
Financials aside, Joe also loves the reduction in number of times a week he must drive. This leaves him extra time to work or relax during the commute. Many vanpool riders utilize the commute time to read, check emails, play phone games, or even squeeze in a nap.
Joe's advice to anyone thinking about vanpooling? "Join a vanpool as soon as you can!"
Ridesharing for a Better Commute
Carpools and vanpools provide benefits that cater to different personal needs and situations. While carpooling tends to be informal and follows less rules, vanpool is more structured and has requirements to meet, such as a minimum number of seats in the vehicle.
With the enhanced structure and rules, come incentives and regulatory support. Federal and regional subsidies are offered to reduce the cost of the vanpool and commuters can use their transit benefits to pay for the remaining amount. The monthly cost includes gas, insurance, and maintenance.
Start Saving Today
If you are looking for a low-cost, easy, and convenient way to get to work, you should explore vanpooling. Enjoy a stress-free ride that avoids tolls and provides you with a more affordable commute.
Photo Credit: Sam Kittner/Kittner.com for Arlington Transportation Partners