At Arlington Transportation Partners (ATP) we understand how frustrating it can be to have your commute derailed due to service reductions, station closures, or total shutdowns. That's why we're here to provide you information on all available options so that you're never left without a back-up commute.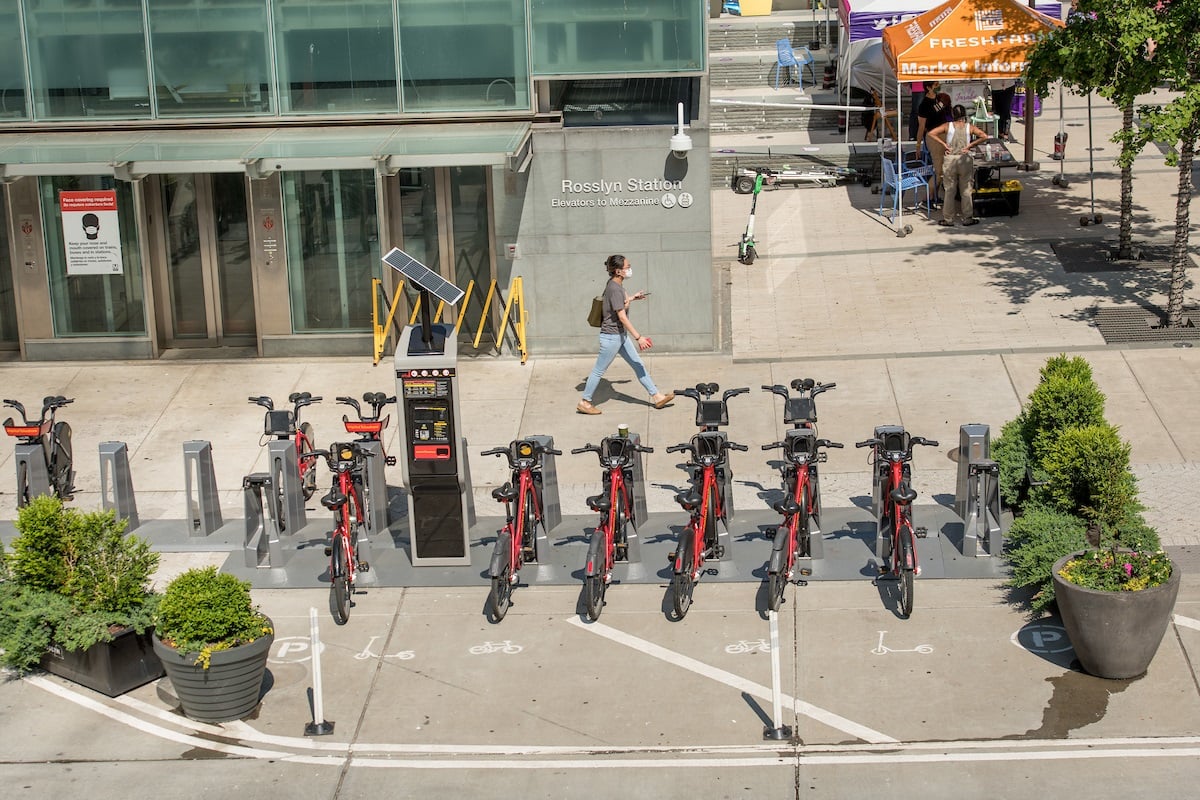 Recently, the National Transportation Safety Board (NTSB), Federal Transit Administration (FTA) and the Washington Metrorail Safety Commission (WMSC) launched a joint investigation into a derailment on the Blue Line that occurred October 12. As part of the investigation, all 7000 series trains have been removed from service, leaving approximately 40% of Metrorail's fleet in operation.
As a result, Metrorail is operating on a reduced service schedule through at least November 15, 2021. During this time, trains are expected to operate as follows:
Red Line trains will operate every 15-20 minutes
Green Line trains will operate every 20 minutes
Blue, Orange, Silver, and Yellow Line trains will operate every 30-40 minutes
If you're impacted by Metrorail's reduced service, there are a variety of options to help you reach your destination on time, whether you're commuting to work, running errands, or visiting the DC area. Some are even offering limited time discounts to help you through this time.
Try Capital Bikeshare Free for 30 Days
If you've thought about biking but haven't given it a try or don't own a personal bicycle, now's your chance! Capital Bikeshare is offering free 30-Day Memberships through November 22 to help people across our region navigate this situation.
A Capital Bikeshare 30-Day Membership includes all rides 45-minutes or less on the system's classic red bikes and 33% off rates for Capital Bikeshare's e-bikes. To claim your free 30-Day Membership before time runs out:
Visit CapitalBikeshare.com
Select Pricing from the top menu
Under More Options, choose 30-Day Membership
Select Join Today
On the next page, select "*or sign up monthly for $0/30 days" underneath Join and Save
Enter your phone number
Enter the access code you receive via text message
Follow instructions to claim your 30-Day Membership
Once you've tried Capital Bikeshare free for 30 days, keep riding for a full year for less than $0.30 per day, or check if your employer offers a subsidized annual Capital Bikeshare membership.
Test Out an E-Scooter for Less
In Arlington, you can travel using a shared mobility device, such as an electric scooter or e-bike, from Bird, Spin, Lime, or HelBiz. Right now, a couple of these operators are helping commuters by offering special discounts for their services.
Helbiz is waiving the unlock fee on their scooters, a savings of $1.00 on every ride! Individuals can take advantage of this discount through November 30, 2021. To rent a Helbiz e-scooter, download the Helbiz app on your iPhone or Android device, then locate and rent an e-scooter near your location. While you won't be charged the unlock fee, the cost to ride is $0.35 per minute.
Spin is also offering an exclusive discount through November 19. If you're an Arlington resident or employee who hasn't used Spin before, use the promo code RideSPINAT for a $5.00 credit on your rid. Plus, Spin has decreased their rates to help keep you moving. Normally, a Spin ride will cost a $1 unlock fee and $0.35 per minute. However, to perk up your morning commute during this period of reduced Metrorail service, all rides taken in the DC area between 5:00 a.m. – 10:00 a.m. will cost only $0.25 per minute plus the unlock fee. Find and rent an e-scooter near you on the Spin app to take advantage of this offer.
Consider Bus Options
The bus can be a convenient and affordable option to avoid waiting at Metrorail transfer points, travel faster during service disruptions, and move around our region in general. Metrobus, ART, and other local and regional bus services are providing full service. Additionally, in September Alexandria introduced free fares for the DASH bus and WMATA announced transfers between Metrorail and Metrobus will now be free.
In Arlington, there are a number of buses that can replace Metrorail trips during this period of reduced service. A few of these include:
For further information about bus alternatives, take a look at the full list of ART bus routes and Metrobus routes in Virginia.
We're Here to Help
Whether you want to share options with residents or employees during this time or you're looking for commuting options for yourself we've got you covered. ATP can create custom materials for you to share with residents, host a virtual event for your employees, or help you find a new commute.
Contact us today to receive customized support and learn more about the area's transportation options so that no one is left behind.
Photo Credit: Sam Kittner/Kittner.com for Arlington Transportation Partners