As employees continue to slowly return to the office, employers are left to address what the future of their workplace will look like. This guide will help you effectively lead your employees in maintaining productivity while providing them with the options they need.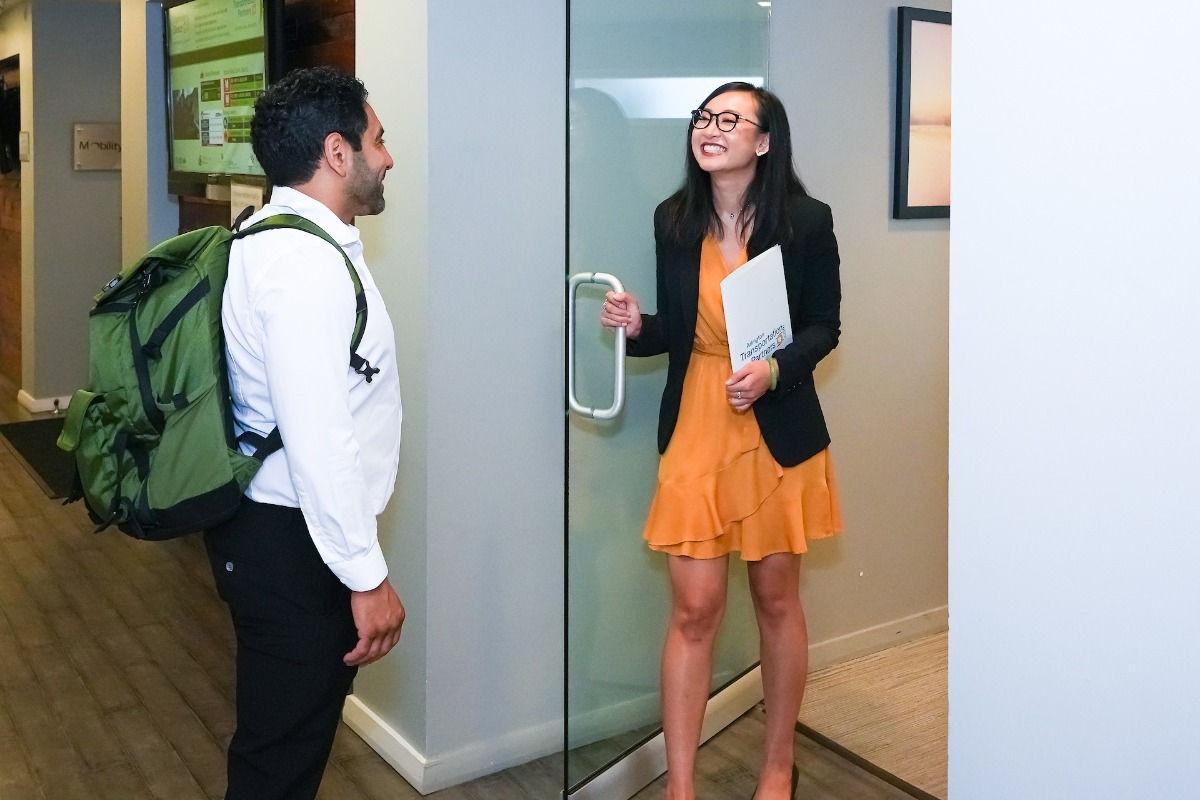 What Is a Flexible Workplace?
A flexible workplace is a work arrangement that provides options for your employees, and enables employers to improve retention and work life balance. By maintaining flexibility, an employer can give their workforce the opportunity to succeed and thrive due to a level of mutual respect.
This also allows companies with flexible workplace policies to address their own changing needs with fewer disruptions and to lessen the impact of change on their employees.
Flexible workplace policies
There are a few options for how to introduce flexibility to your workplace. The most common currently are full remote and hybrid schedules. Telework is a great option, even part of the time, to give your employees greater work life balance and reduce burnout. However, it's not the only policy out there.
Flexible scheduling policies can be combined with a telework policy or exist on their own. Flextime, or staggered schedules, give employees flexibility with their start and end times.
Compressed schedules allow employees to complete 40 hours in a shorter number of days, giving them an extra day off. All these policies provide a great opportunity to show your employees how much you appreciate and value them as people as well as workers.
How do I make my workplace flexible?
Once you decide what policies you want to implement, there's still more to consider to successfully transition into a flexible workplace.
First, it's important to keep in mind the skills both you and your employees will need. You're going to heavily rely on open communication and strong time management skills to remain satisfied with the progress of your flexible workplace. You also have to make sure you remain compliant with regulations such as any state and local overtime requirements. All of this will be worth it, though, for the improved satisfaction and retention your company will experience.
Where Do I Start?
Once you download our Flexible Workplace Guide, you'll be able to answer a few questions that will help determine what policy is right for your business. From there you can utilize the guide for suggestions and get in touch with your Arlington Transportation Partners representative for more guidance. We will work together as a team to create a policy that meets everyone's needs and improves your workplace for the better.
Photo Credit: Albert Ting/theclickting.com for Arlington Transportation Partners