May is National Bike Month and what better way to celebrate than by participating in one of the biggest bike events of the year? Bike to Work Day (BTWD) is on Friday, May 19, 2023. Whether you're working from home or commuting regularly to the office, join thousands of people all over the region in celebrating this fun, healthy, and sustainable activity.
Arlington County will feature ten pit stops, while our partners at BikeArlington will host five pit stops in Rosslyn, Ballston, Columbia Pike, Shirlington, and Clarendon. Make sure to register for the most convenient pit stop so you can pick up your free BTWD t-shirt on the big day.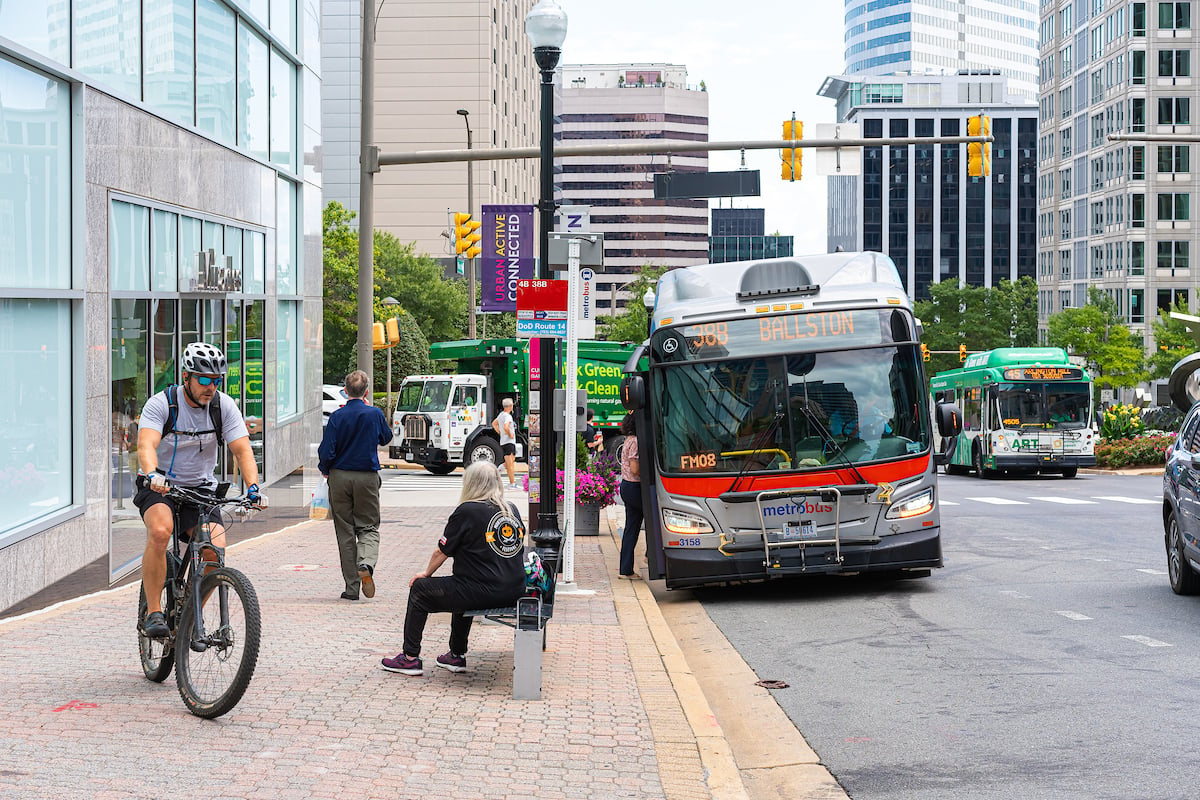 Why You Should Join the Fun
There's nothing quite like an early morning workout to start your day on the right foot. By the time you've reached your office or returned to your home desk, you would have already done your exercise for the day, mingled with fellow bike users, and picked up some great giveaways.
Don't worry, if you're not a morning person, BTWD festivities continue in the afternoon as well as there are several pit stops with evening activities as well.
Practice a new commute option
There are practical reasons to participate in Bike to Work Day. It's a great opportunity to practice a new route and learn more about the bike community in Arlington County. Mark your maps, do a trial ride, and meet people who can help you plan and prepare to bike more often to and from work, or to travel around Arlington County.
Discover new Capital Bikeshare stations
It feels like yesterday when a new Capital Bikeshare was installed at Gravelly Point, which has become one of the most popular stations in Arlington County.
This year, if you're using Capital Bikeshare to participate in BTWD, make sure to check out the newest station at Arlington National Cemetery as you're making your way to your pit stop!
Register Today
Whether your commute is long or short, goes through miles of trails or just through the city, Bike to Work Day is a fun event for all who participate. Find your local pit stop today and register to be part of this day of fun and celebration.
Photo Credit: Albert Ting/theclickting.com for Arlington Transportation Partners