How we get to our destination greatly influences the quality of our life and our experiences. Trying out different ways to getting around, whether that be by walking, biking or taking transit, is sure to be part of the fun of each activity.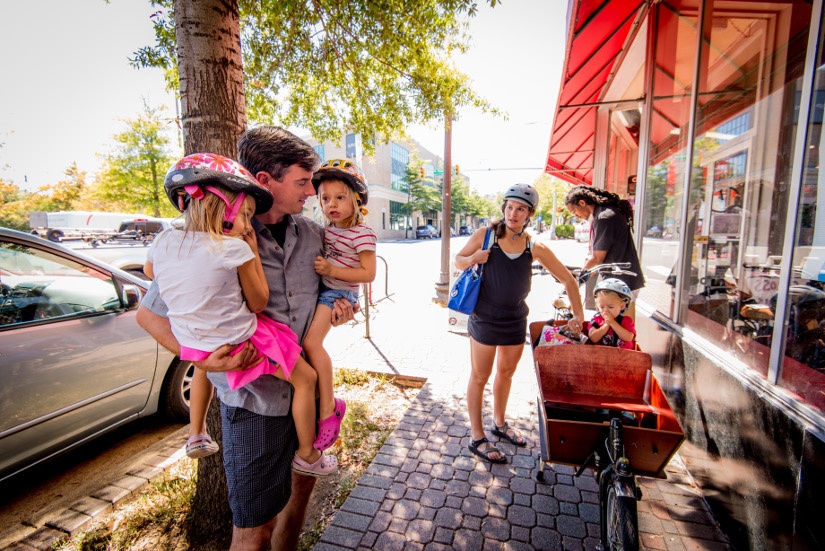 Did you know that kids under five can travel for free on Metro and bus systems across the DC metro area? Kids under 18 can now ride at a discounted rate in Arlington too. With Arlington's Student iRide SmarTrip card, ART bus rides only cost $0.85 and the card also works on Metrobus, Metrorail and other regional bus systems.
Watch the Planes Take-Off at Gravelly Point Park
Pack a lunch and hop on Metro or ride your bikes as a family to Gravelly Point Park. There, the whole family will enjoy watching the planes take off from Reagan National Airport. Along with enjoying the planes, you will enjoy a great view of DC. If you are feeling active, take advantage of the field to practice your soccer or football skills.
Take on Adventure at Earth Treks
Test your family's adventurous side at this rock climbing gym in Crystal City, you will be sure to have fun. Afterwards, you can enjoy a lovely picnic across the street at the Crystal City Water Park where you can play ping pong, giant chess and relax in hammocks.
Cool Off at the Iceplex
Head over to Ballston where the whole family can pretend they are a Washington Capitals star or future figure skating gold medalist. The Iceplex is open year-round! You can also head over to Quincy Park to enjoy some time outside.
Take on the Arlington Loop by Bike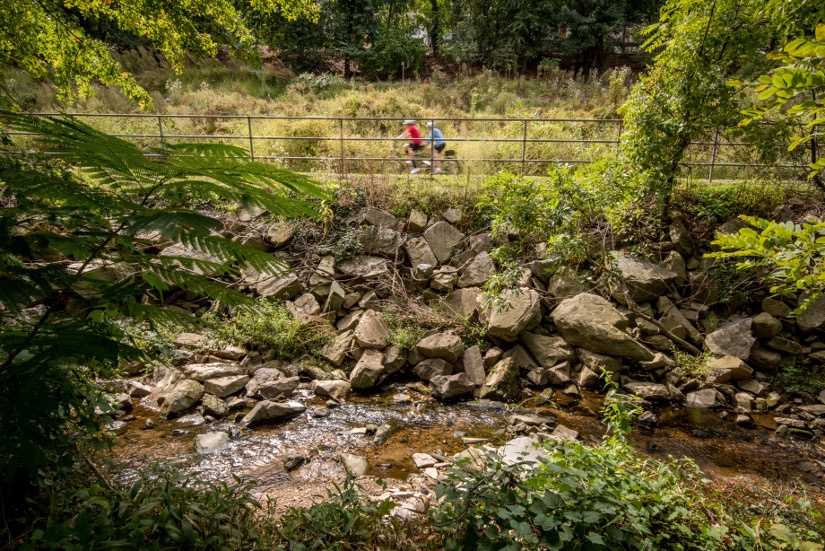 Spring is the perfect time to get out riding on the wonderful trail network in Arlington. There are miles and miles of off-street trails that are great for young riders. On these trails you are completely separate from car traffic and are surrounded by nature. Pack snacks and take breaks along the way!
Have History Come Alive at Arlington House
Ride Metro or your bikes to Arlington National Cemetery to immerse yourselves in history. At Arlington House, you can walk through the mansion that Robert E. Lee called home and get a glimpse of how it functioned.
Do you have a favorite place that I missed that you love to walk, bike or ride to? Let me know and I will make sure to add it to the list! Do you need further convincing that Arlington is a great place to live, work and play? Check out Arlington's Walkable Family-Friendly Activities for more great ideas for the spring!
Community Events
Sign up to receive news about more events and initiatives from Arlington Transportation Partners.
Photo Credit: Sam Kittner/Kittner.com for Arlington Transportation Partners