Arlington County is an attractive place to live for many reasons and to all kinds of people, from millennials to forward-minded seniors. The multitude of parks and restaurants, as well as the proximity to DC's attractions make it a desirable place to call home.
While savvy prospective residents are on the hunt for their next apartment home, the question for multi-family property managers is how they will stand out from the competition. For our mid-year Champions highlight, we wanted to share a few ways Arlington Transportation Partners (ATP) can help you serve your residents.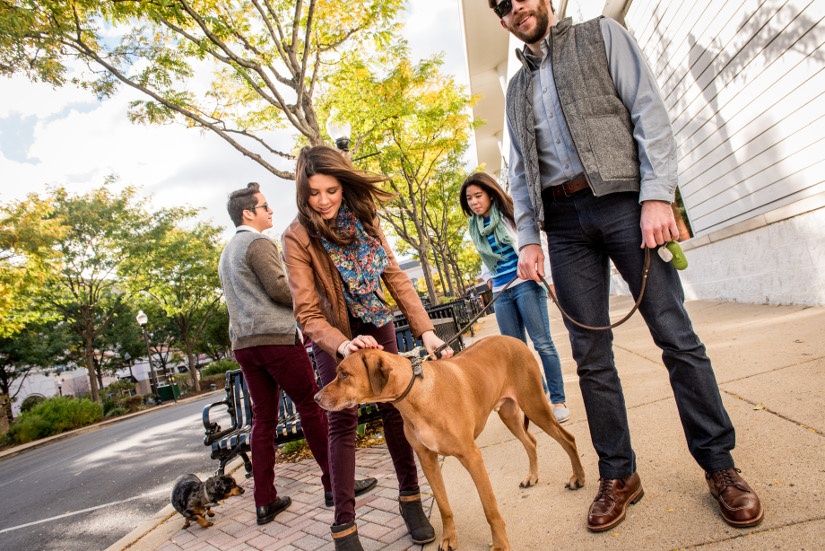 Here are ways transportation can complement and enhance an apartment building's leasing and marketing strategy.
Resources for Better Living
At Park Georgetown Apartments (Van Metre), the leasing team helps incoming residents learn their new commutes and welcomes them with the choice of a free SmarTrip card or Capital Bikeshare coupon. Residents also receive brochures with Metrobus and Metrorail maps to become familiar with their new routes.
To help residents rely on personal cars less, Van Metre also partners with ZipCar to bring carsharing to the neighborhood. Management is well aware of residents' needs and how they can present solutions before tenants even realize they need them, leading to increased resident satisfaction.
Smart Solutions
Bozzuto has partnered with TransitScreen to provide real-time transit arrival times in their lobbies. Transit information displays are a great resource for residents heading out the door, and can be paired with weather alerts and community announcements. Some providers also have the capability to show nearby carshare, ride hailing and bikeshare availability.
Establish Your Property as a Landmark
Penrose Square Apartments (BM Smith) hosts frequent events to educate residents about their transit options, and are well known in the Columbia Pike area as a major pit stop on Bike to Work Day. Penrose Square also has their own shuttle bus service to take residents to Metro, and the buses have the building logo so passersby know about this amenity. Creating this awareness has put Penrose Square on the map within their neighborhood.
Stand Out Amenities
The team at newly-developed Ten at Clarendon (CRC Companies) recognized the demand in Arlington for quality transportation amenities and took steps to incorporate those features into the building design. The property features a large secure bike room with street level access, and has enough spaces to exceed the standard requirements by Arlington County. The building also features a bike workshop for residents as well as TransitScreen real-time displays in the lobby.
Champions Rewards Innovation in a Competitive Market
Participating property managers receive recognition for transportation programs already in place, and criteria change every year to encourage participants to do even more for their residents. ATP provides resources to move up levels through initiatives such as events, newsletters, surveys and more. Champions are celebrated annually at a breakfast banquet and are frequently featured on ATP blogs and newsletters. Reach out to us to start promoting sustainable transportation to your residents, or talk with us about a new idea you have.
Photo Credit: Sam Kittner/Kittner.com for Arlington Transportation Partners