By now, you're fully aware of the station closures on the Blue and Yellow Line in Alexandria, and are caught up on the options to travel around the area through the summer. By the third week of the shutdown, there were almost 34,000 people using the shuttles every day—a much larger ridership than the shuttle operations for SafeTrack in 2016. The most popular shuttles have been from the Franconia-Springfield and Huntington stations to the Pentagon.
WMATA's Platform Improvement Project covers more than the name implies. Other upgrades include renewed signal cables, electric conduits and wiring, lighting, new fences, and removal of plants that can damage the station over the years.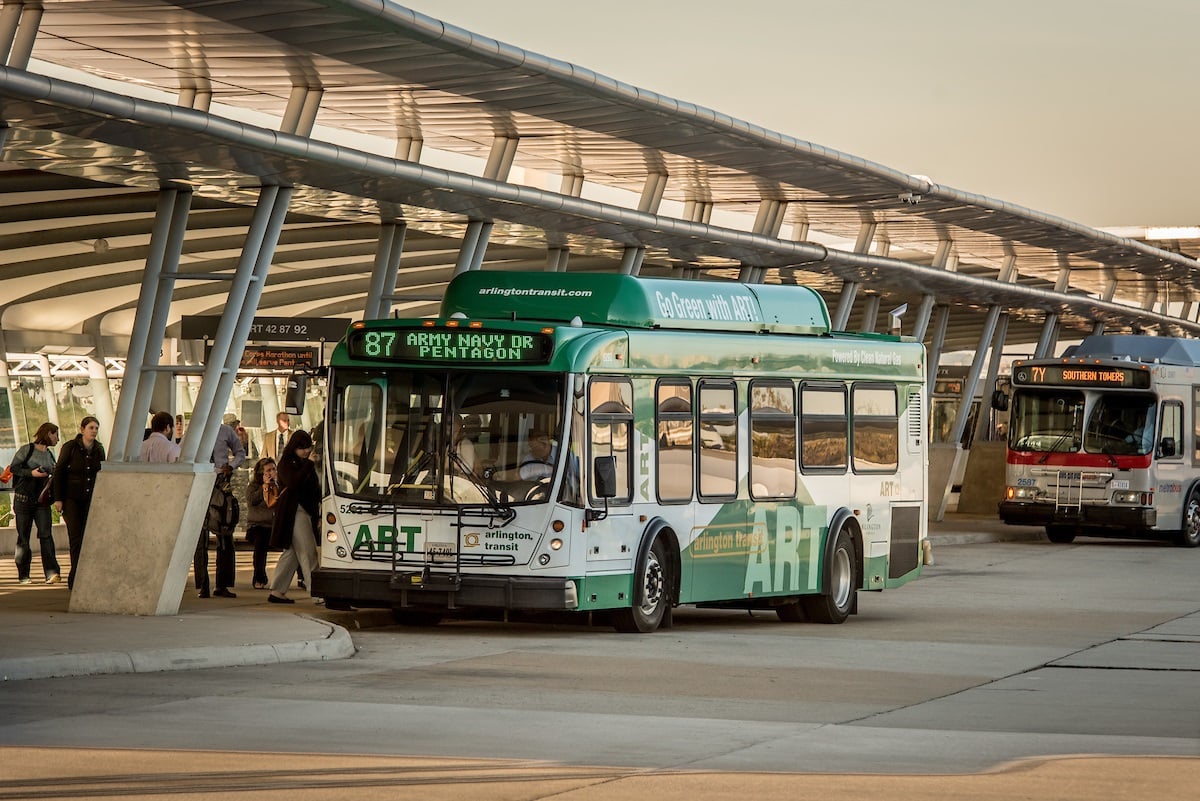 About the Improvements
One of the most exciting improvements to look for are the new LED Passenger Information Displays. These are the screens on platforms that show the minutes until the next train. These will be accompanied by new speakers, and lighted handrails to help make moving around the stations easier.
Work crews have also made renovations of a more visible nature:
Removed a dangerous hump in Braddock Road Station platform that posed a tripping hazard to people getting off trains
Installed new roofs at Eisenhower station and skylights at the King Street station
Installed windscreens at Franconia-Springfield and Huntington Station shelters so passengers can wait more comfortably in inclement weather
Plan for Next Year
This is the first in a series of similar Metrorail improvements over the next four years. The next phase will occur in the summer of 2020, on the Orange and Silver Lines between Vienna and East Falls Church, and the Green and Yellow Lines between Greenbelt and Fort Totten. Arlington Transportation Partners will be sharing that information and alternative routes when details are finalized.
Bring New Employees Up to Speed
In May we held three webinars about transportation options going to Ballston, Rosslyn, Pentagon City, and Crystal City. If you've hired new employees commuting from south of Reagan National Airport since then, you can share recordings of these webinars to catch them up on their options.
Editor's Note: This blog was first published in July 2019 and has been republished with new information written by Claudia Pors.
Photo Credit: Sam Kittner/Kittner.com for Arlington Transportation Partners