It's a common practice during lease-up or in slow seasons for property managers to offer prospective residents free rent or waived parking fees to entice them to lease. Often these specials are successful in securing new residents, which looks good for short term reports. However, waiving significant recurring fees upfront only sets residents up for sticker shock at renewal when fees are reintroduced. A $200 monthly increase is harder to swallow after a year of free parking, as opposed to the expected 3% rent bump.
The best leasing strategy is one that sets up an incoming resident to be more likely to renew their lease in the years to come.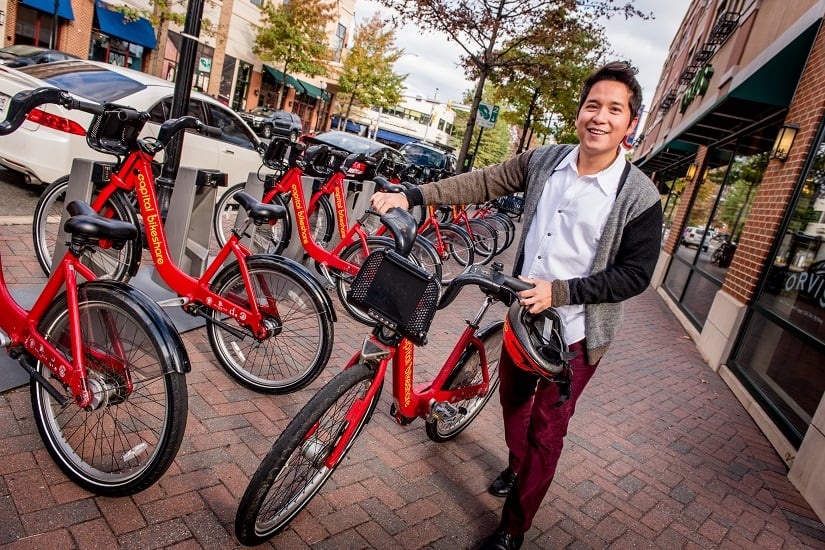 Sell Based on Value
A savvy salesperson knows that a resident who appreciates a building's value—its services, location, and amenities—will be more likely to renew than one who is chasing discounts. One way to combine value-based selling and competitive specials is to give prospects incentives that will underscore the reasons they choose to lease in the first place.
Offer this, not that
For example, if a resident is moving to live near friends and favorite activities, then a free Capital Bikeshare annual membership (valued at $85) would be a fun and practical way for them to connect with their new neighborhood. Residents who are relocating to the area for work might find that a pre-loaded SmarTrip card will go a lot further than parking for a car they may only use once in a while. Use the information gathered during the leasing process to provide solutions to meet your residents' needs.
The loss of income is much higher when 13-months of parking fees are waived than if something smaller, but more valuable, is offered to prospects. Between marketing, turning an apartment, and the time lapsed while a unit is vacant, it is more expensive to bring in a new resident than it is to keep a current one and maintain the monthly income for that unit.
Enhance Your Leasing Strategy
A friendly leasing team that is knowledgeable about locations, who complements a resident's lifestyle, will have a longer-lasting effect than temporary discounts.
Arlington Transportation Partners works with multi-family managers to create strategies that will enhance your current leasing plans. Connect with us in 2019 to ensure your property's value is understood and appreciated by future residents.
Photo Credit: Sam Kittner/Kittner.com for Arlington Transportation Partners