One of the main benefits transportation demand management (TDM)—and Commute66—bring to a community is a healthier, more sustainable environment. Encouraging commuters to use public transit, to carpool, or to vanpool, will result in fewer cars on the road, lower emissions, reduced traffic, and will make the area around the I-66 corridor a better environment for residents and visitors alike.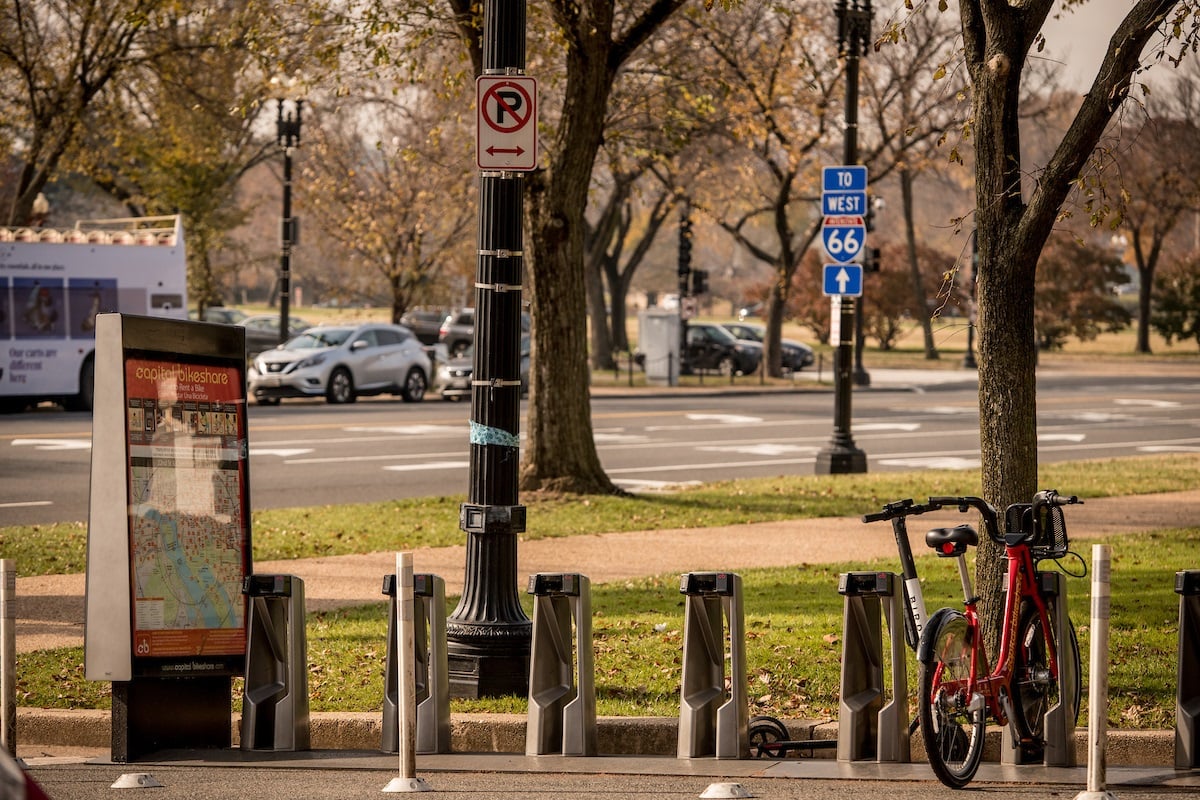 We take a quick look at how the improvements on I-66 contribute to reducing our collective environmental footprint.
The Impact of the New I-66
Regular commuters on I-66 have most likely experienced traffic congestion over the years. The improvements that were introduced over the past year and a half aim to reduce congestion, increase travel choices for commuters, address noise pollution, decrease trip times for commuters, and improve the overall quality of life for travelers on I-66.
Reduced congestion
One of the most important goals of Transform66: Inside the Beltway is to move more than 40,000 people through the corridor daily by 2040 while simultaneously reducing congestion. Even though more people will be using the corridor to commute to work during peak hours, commuters will be using fewer cars as they carpool, vanpool, or use enhanced public transit options. These sustainable commuting behaviors will lead to a decrease in CO2 emissions with fewer cars on the road.
Noise pollution
Also known as environmental noise, noise pollution can be harmful to humans. In the fall of 2018, a noise evaluation was conducted by the Virginia Department of Transportation (VDOT) to predict impact once improvements are concluded. VDOT acknowledged that some of the existing barriers will need to be replaced in order to mitigate traffic noise. In total, 16 barriers inside the Beltway will provide residents, schools, recreational fields, cemeteries, and parks, with much needed sound isolation from traffic on I-66.
How to Reduce Your Organization's Footprint
There are several ways your company can reduce its environmental footprint on Earth Day and throughout the year. Whether by implementing a telework policy, or offering transit benefits to your employees, you can take steps to ensure that your company plays a role in making the area around I-66 more sustainable in the long run.
Find out how incentives on I-66 benefit your organization as well as your community. Commute66 can help your start your journey towards sustainability.

Photo Credit: Sam Kittner/Kittner.com for Arlington Transportation Partners