After almost four years of living on U Street, my fiancé Nate and I recently moved to the opposite side of the city to the Navy Yard neighborhood. While Nate's driving commute to Ashburn wouldn't really change much (it will always be long and horrible), I was a little concerned about how my trip to work would be affected. As I've mentioned before, I've really enjoyed my easy 3.5-mile commute from U Street to Rosslyn. It was just long enough to get some exercise and was consistently a quick 20-minute bike ride.
In true Arlington Transportation Partners (ATP) fashion, I wanted to share my experience with my new commute options—especially since moving to a new location is often the best time to try something new, before habits form and you fall into a routine.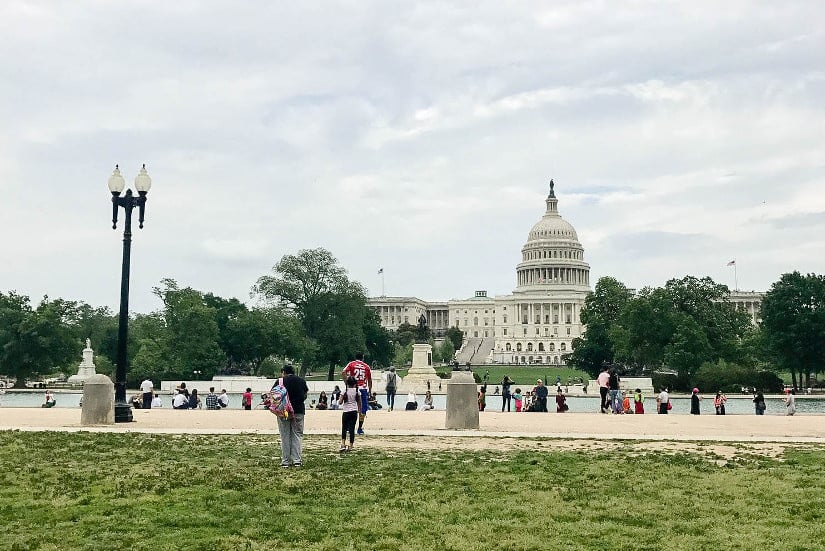 Commute Test 1: Biking
According to Google Maps, the new bike commute distance would be about 5.5 miles and take a little over 40 minutes. I expected it to be longer, but it was still disappointing to see that it would take twice as long as my old ride. However, the route is mostly along the Mall—in bike lanes or on trails—so overall, it's a somewhat safer and a more comfortable ride.
After over-analyzing every route detail on Google Street View, the ride to and from work has been a delight, and it actually only takes me 30 minutes. I will say my legs have felt more tired, but I recently realized that is likely because my new bike tires were inflated 50 PSI lower than what they are supposed to be. Oops.
Commute Test 2: Running
I decided that running 5.5 miles to and from work was not going to be an option once I saw that distance, definitely don't have time for that in the morning. However, taking Metro to work and running home would be a great way to get exercise in while not totally killing myself.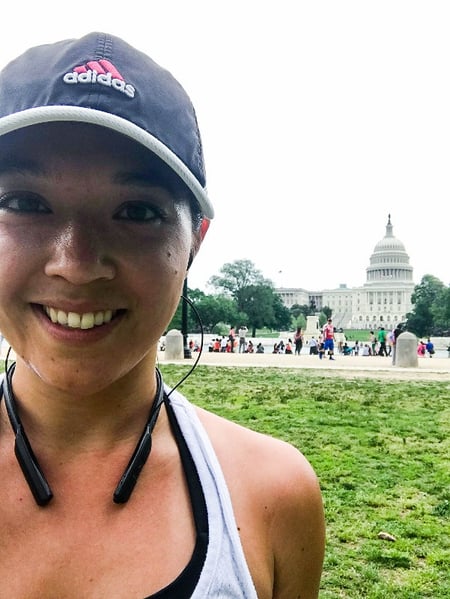 My route running home is a little different than biking, I prefer to stay on the Mall all the way to the Capitol, then run through Capitol Hill to get back to Navy Yard. I still run with my trusty small backpack, although I did get fun new Bluetooth headphones so I don't have wires hanging down while running that distance.
Commute Test 3: Transit
While taking Metro is my third best option, it's not too bad. The commute consistently takes about 30 minutes, which is the same as biking, even on Nationals game days. I know there are several bus routes that connect to the Blue and Orange Lines from Navy Yard, which I haven't taken yet, but it's good to know that I have options on days when the Green or Yellow Lines might not be working well.
Commute Changes Are Actually Good
Overall, I'm pretty pumped that my new commute hasn't been inconvenient or too much of a hassle to figure out. Even though it's longer, I might enjoy biking and running even more now with such scenic views. Luckily the weather has been fabulous since we moved, but might need to change up my go-to outfits come this winter.
Moral of the story: it's always a little stressful when moving and changing up your normal habits. But if you put in some time to research all your options, it'll make you feel more comfortable and confident when trying a new route.
Do You Need Help Planning Your Commute?
Arlington Transportation Partners can help you plan your commute and discuss your transportation options. Just complete our commute planner abd check out the resources while we find various options for you. We can also work with your employer to implement transportation benefits and programs at a company or building level.
Photo Credit: Keara Mehlert