I've spent many years of my life bouncing from location to location within Virginia. From the oceanside city of Virginia Beach to the mountainous peaks of Blacksburg, it was not until I moved to Northern Virginia that I began to truly take advantage of all the transportation modes the region has to offer.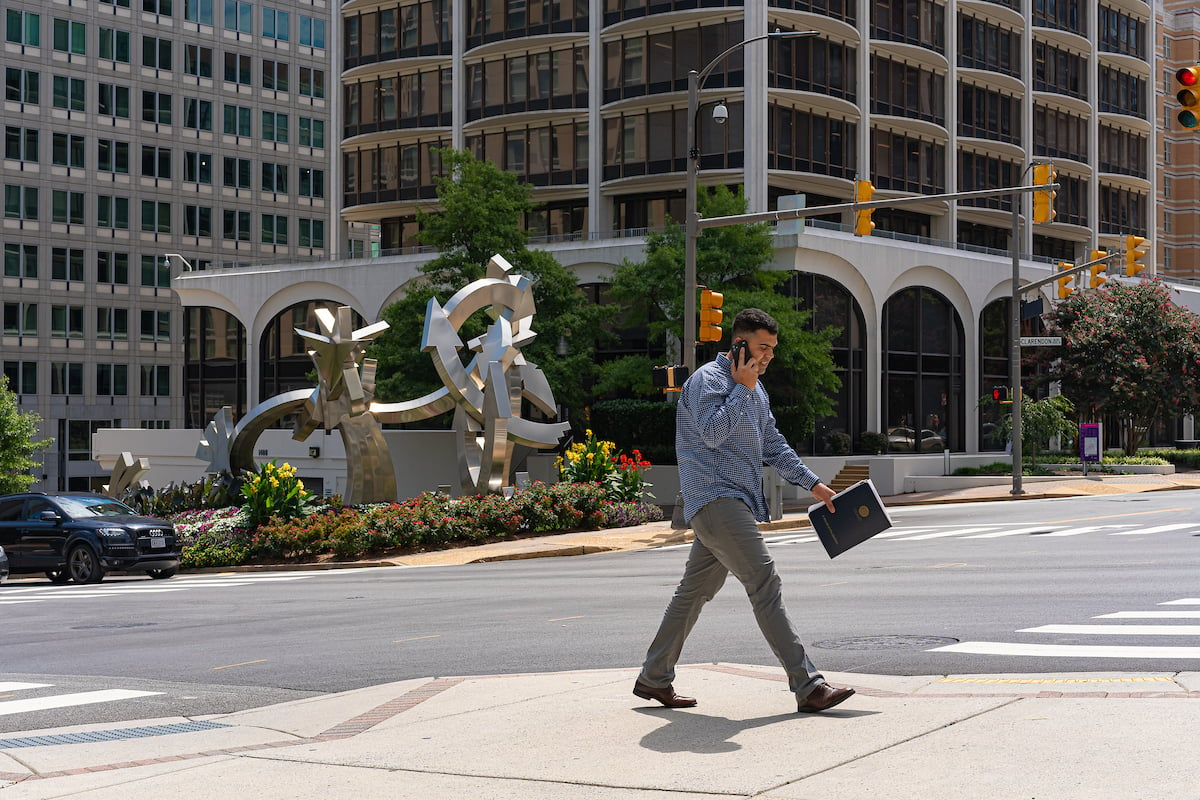 Anyone who has ever driven alone in the DC Metro area understands how mind-numbing the traffic can sometimes be, even when utilizing toll roads meant to reduce congestion. In my former fully-remote workplace, I avoided these common inconveniences that drivers face. However when I joined Arlington Transportation Partners (ATP), I knew that I would have explore different options for my Fairfax-to-Rosslyn commute if I wished to enjoy a less stressful commute and cut costs.
The Cost of Driving
As much as I enjoy public transportation, sometimes it is not the most convenient nor the cheapest commute into Arlington from Fairfax if you aren't positioned near a bus stop or Metro station. Fortunately for me, I live close enough to the Vienna Station that I begin my commute with a short drive there. From that point, I skip all traffic by taking the Orange Line straight into Rosslyn where the ATP office is within walking distance and it couldn't be simpler.
If I were to take the shortest route to the office via my private vehicle, I'd pay tolls every time I commute to work. The cost of tolls plus gas, steep Arlington parking prices, and potential vehicle wear-and-tear, average to over $30 per day. When I compare that to my five-minute drive to the Metro and 23-minute ride into Rosslyn, taking the train as a cost-efficient alternative is the choice for me.
Metro = Me Time
Perhaps my favorite aspect about my commute to work is the time I incorporate into my schedule for both leisure and productivity. Because I consistently take the Metro, I reliably and steadily make my way through podcasts and books without having to dedicate mental energy to what's happening on the road.
Additionally, I've even scheduled appointments or sent emails and texts during my commute. I heavily value the time to myself I have while on the Metro, which makes for a much more enjoyable commute.
Want to Learn More?
ATP works with clients all over Arlington County to enhance commuter benefits, promote sustainable transportation alternatives, and reduce the cost of travel for employees. Schedule a meeting with ATP to receive complimentary transportation expertise and begin the process at your workplace.
Photo Credit: Albert Ting/theclickting.com for Arlington Transportation Partners