Residents around Arlington have had to adapt to a new reality in 2020. While most might be preparing for a return to the office, their commuting behavior will definitely change moving forward. Arlington Transportation Partners (ATP) hosted a webinar—Changes in Arlington Residents' Travel Behavior Due to COVID-19— to look at how commuting behavior has changed and how property managers can better serve their residents as they travel around Arlington County.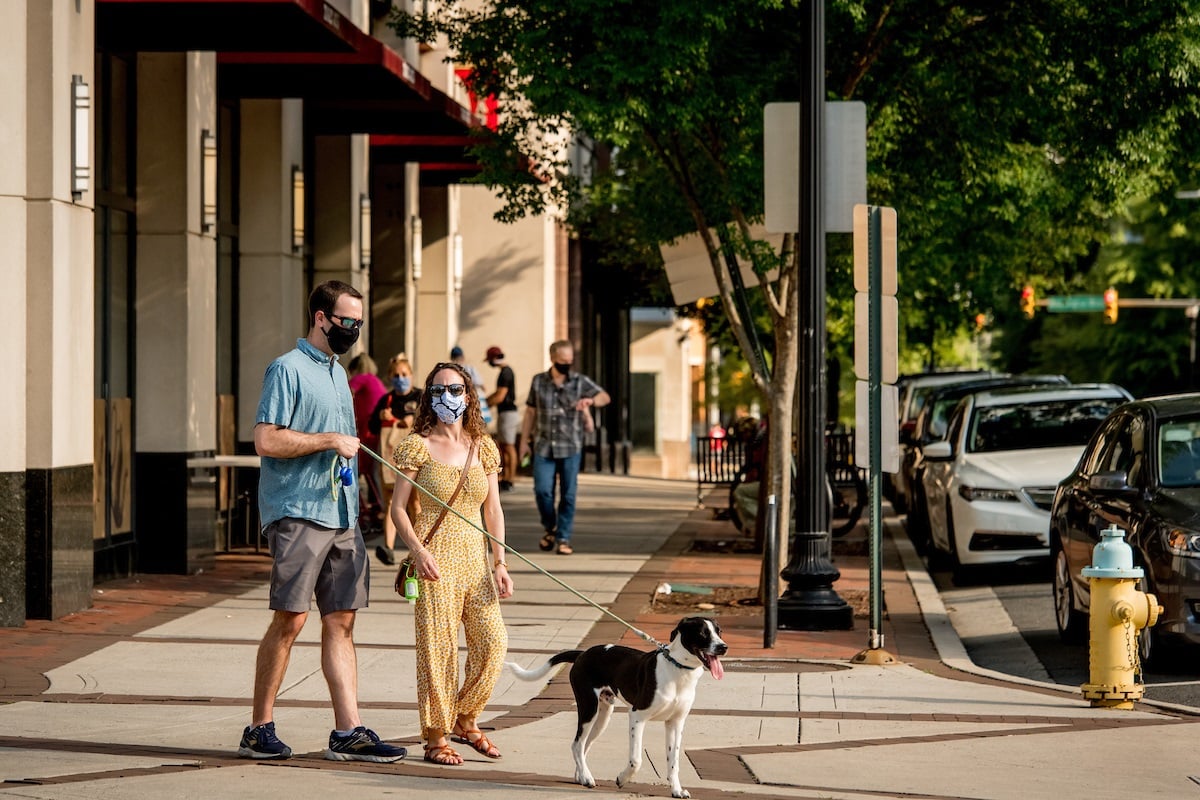 The Shift to Telework
According to a recent Gallup poll, since the pandemic began, more than 60% of American workers transitioned to full-time telework. Before the pandemic, only 39% of Americans reported they had access to flex time or Telework.
With telework's popularity and necessity rising your residents will look to property managers to provide them with solutions and enable to work easily from home. Now is a great time to audit your property and make sure residents have enough options at their disposal to work remotely. Upgrade your business center, provide fee Wi-Fi in select areas of the building, or plan activities to give your residents a break from time to time.
Prepare Your Residents' Return to the Workplace
SmarTrip cards
Pre-loaded SmarTrip cards can provide your residents with more options to travel around Arlington. They can also serve as incentive to retain residents and attract new ones to your property. ATP can help you place an order for pre-loaded SmarTrips cards that fits with your budget.
Capital Bikeshare passes
As more and more residents work from home during the pandemic , the quest for outdoor activities is a growing trend. Biking is always the right solution. Residents in the survey placed Discounted/Free Capital Bikeshare memberships as a solution that they would like to have and would use. Arlington residents can access a 50% discount on the annual membership and ride, not only as a commute but also as a leisure option. You can also provide 24-hour bike passes and have your residents try the newly released new e-bikes.
Scooter passes
Provide scooter passes is another initiative that is enjoyable as a commute and also as leisure. The Scooter monthly pass allows unlimited rides and serves as s good transportation option.
Stay Up-to-Date
ATP can help you stay ahead of the competition with the latest transportation information and innovations. We also offer your staff in-person or virtual trainings so they can keep providing your residents with relevant information about transportation.
More initiatives to stay ahead
Transportation is becoming increasingly important for prospects when looking for a new apartment; ATP can support you in including transportation in your recruitment strategy to attract more tenants during these difficult times and to retain existing residents with ideas for state-of-the-art transportation amenities, and much more.


Photo Credit: Sam Kittner/Kittner.com for Arlington Transportation Partners