The way guests experience hotels will be very different as we adjust our operations to the new normal. Changes to operations have particularly hit full-service hotels harder where personalized service, amenities, full-service restaurants and banquet/meeting space have long been part of the draw. Arlington Transportation Partners (ATP) has a few key strategies for Arlington hotels to maximize their revenue through various transportation options.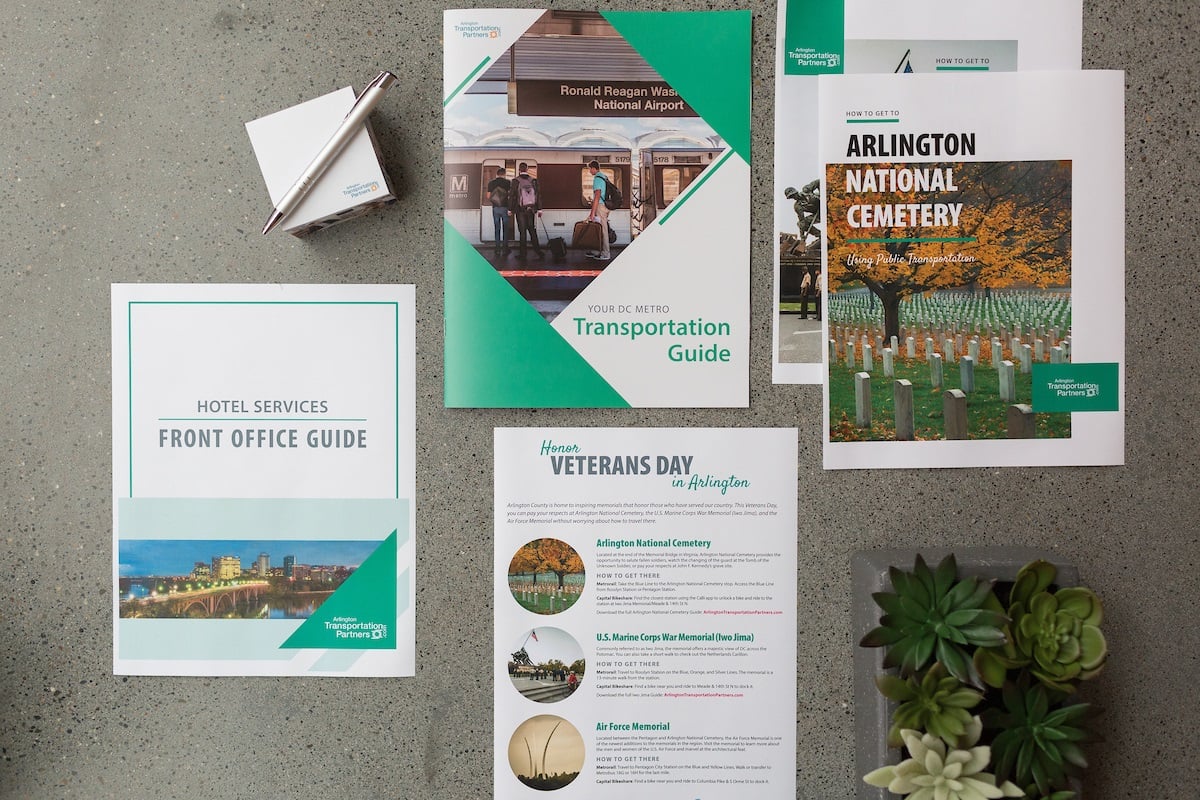 Evaluate Parking Management
Parking can have a major impact on the overall success of a building and without careful consideration, elements such as revenue and guest satisfaction can be affected.
For hotels that have consistently lower parking occupancy and are not able to fill all the available spaces, offering a special rate to carshare companies to lease vacant spots and park their vehicles in the garage can provide additional revenue. In contrast, hotels facing crowding in their garages can implement solutions such as carpool which can help free up to 4 parking spaces, and those spaces in turn can be sold at a daily premium.
Installing Effective Amenities
With the significant uptick in active transportation, there are many transportation amenities that hotels can install to improve their bottom line.
Rental Bikes
Help your guests explore a new city on two wheels. There are various companies that can develop stylish fleets of bikes for your hotel, regardless of your hotel's size so that you can offer bikes as an amenity for guests either as a practical bike share, rental program, or just as a courtesy amenity. Providing Capital Bikeshare passes is another way to ensure your guests can bike to landmarks around the area.
Enhanced Bike Rooms:
As many travelers look to take shorter trips in which they can drive to, having a secure bike room with simple enhancements such as a fix-it station can really add value to a couple or families stay. Fix-it stations include all the tools necessary to perform basic bike repairs and maintenance, from changing a flat to adjusting brakes. The tools are securely attached to the stand with stainless steel cables and tamper-proof fasteners.
Dockless Charging Stations:
Solar powered dockless charging stations give your guests easy access to use e-bikes and e-scooters, unclutter your curb, and enhance your hotel's appeal.
Curated Room Rate Packages
Customized room rate packages are an easy, eco-friendly option to diversify your offerings and attract more visitors to your hotel. These curated packages incorporate amenities such as SmarTrip cards, 24-hr Capital Bikeshare passes and e-Scooter codes. ATP can help you curate your next package to stand out from the competition.
Revolutionize Your Offerings
Ready to stand out from the competition? Let's work together to make sure your hotel is offering packages that help you reach your company goals. Whether you are looking to reduce operational costs, increase parking revenue, improve your guests overall experience, ATP is here to help. Schedule your consultation today to plan for a great comeback.
Photo Credit: Reema Desai/ReemaDesai.com for Arlington Transportation Partners