Data from Waze/Google Maps has shown that driving in our region has been steadily increasing following the re-opening of the state and neighboring regions, and in certain occasions even reached pre-pandemic levels. Arlington Transportation Partners (ATP) has also gathered insight through several tenant commute surveys and predicts a significant increase in the drive-alone rate as employees begin to return to work.
Below are the top 5 transportation amenities your building needs to have to help plan for your tenants' transition back to the office.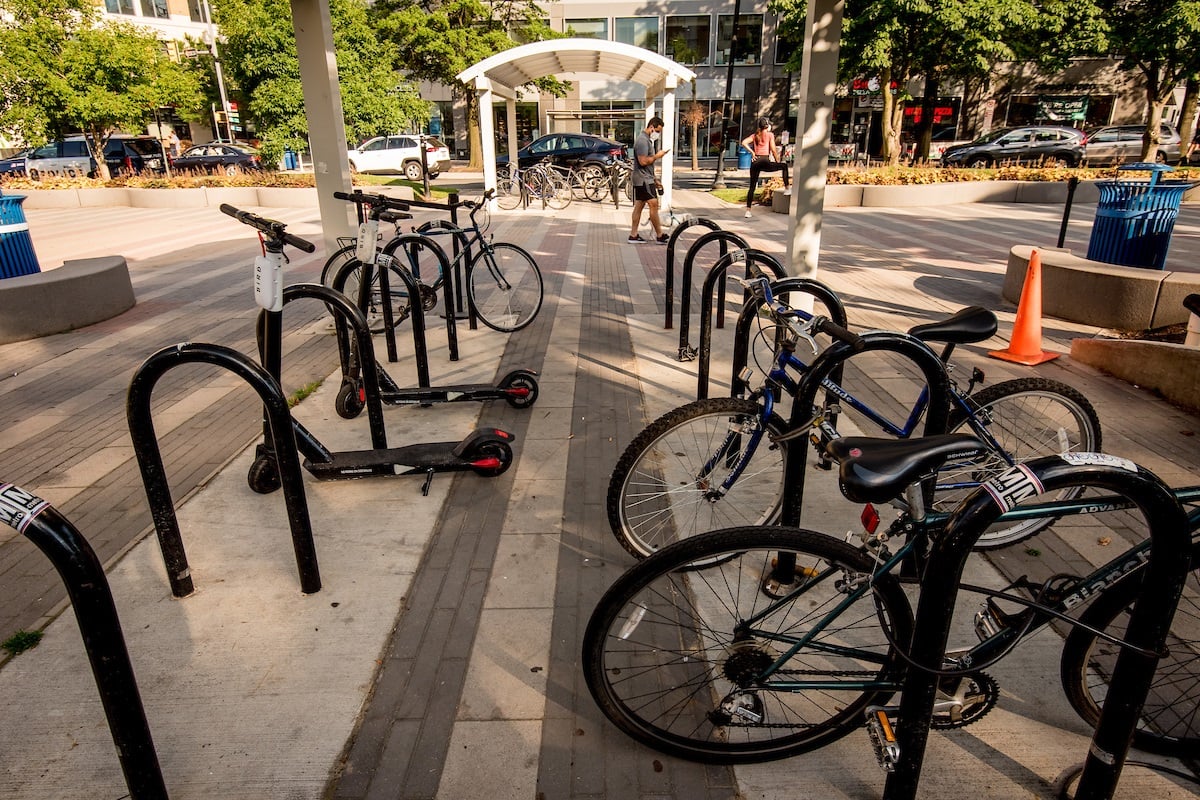 Carpool Parking
Providing discounted carpooI/vanpool parking spaces is a win-win for both parking operators and tenant employees. Providing an incentive encourages tenant employees and allows them to take advantage of riding free on HOV lanes. Carpool/Vanpool parking also enables you to free up parking spaces in your garage which parking operators can in turn charge a higher daily rate based on demand.
Bike Parking and Shower/Locker Facilities
Secure indoor bike parking has become an essential amenity in Arlington buildings as it complements the many trails and bike lanes in the County. Providing bike parking is undeniably an affordable investment with low overhead costs and little to no maintenance. Shower/locker facilities are what make any active commute possible as tenants can freshen up upon arrival to the building.
Pro Tip: For each vehicle, bike parking takes up ten times less space than car parking and the costs you significantly less.
Geo-Fenced Ridesharing
If your building is further away from a metro station or major point of interest for your tenants, then geo-fenced ridesharing maybe the solution for you. A virtual geographic boundary around specific locations that only permits pick-up and drop-offs within designated areas and times. Some companies even provide benefits for these shared rides. Others may provide corporate accounts for workday travel once they are at the office.
Solar Powered Dockless Charging Stations
E-Scooter and e-bikes ridership has been steadily increasing year-on-year. There are several benefits to providing theses on-site docking stations such as reducing clutter on sidewalks, making it easier and more reliable to find an e-scooter/e-bikes, puts control back into management's hands, and most importantly solves the First/ Last Mile commute conundrum that many face.
Real-Time Transit Displays
There are so many benefits to providing real-time transit displays as they showcase real-time arrival information for trains, buses, rideshare, ferries, and can be customized to show traffic conditions and building announcements all in your lobby.
Enhance tenant and lobby experience, increase office accessibility, manage parking demand, and streamline internal communication when you install a display at your building.
Insider Secret: Most transit display companies can now provide tenant employees with a link to the arrival information so employees can plan accordingly before leaving their desks.
What's Right for My Building
Every building has its own set of unique challenges and diverse tenant make-up. To find out what is best for your building, ATP has put together a suite services including our popular building specific virtual tenant webinars where attendees can have their questions answered and learn how ATP can support their commutes.
Photo Credit: Sam Kittner/Kittner.com for Arlington Transportation Partners