Whether on a hybrid schedule or full-time, commuters are returning more frequently to the workplace throughout the work week. By now, you've hopefully mapped out your commute and made public transit a key part of your daily or weekly routine. As ridership levels return to pre-pandemic levels, it's important to be respectful to your fellow passengers and abide by some unspoken rules to make sure your ride is as enjoyable as possible.
If you're familiar with our Golden Rules, we've updated them below to reflect the ever-changing nature of public transportation. The old rules still apply, but here are some new ones: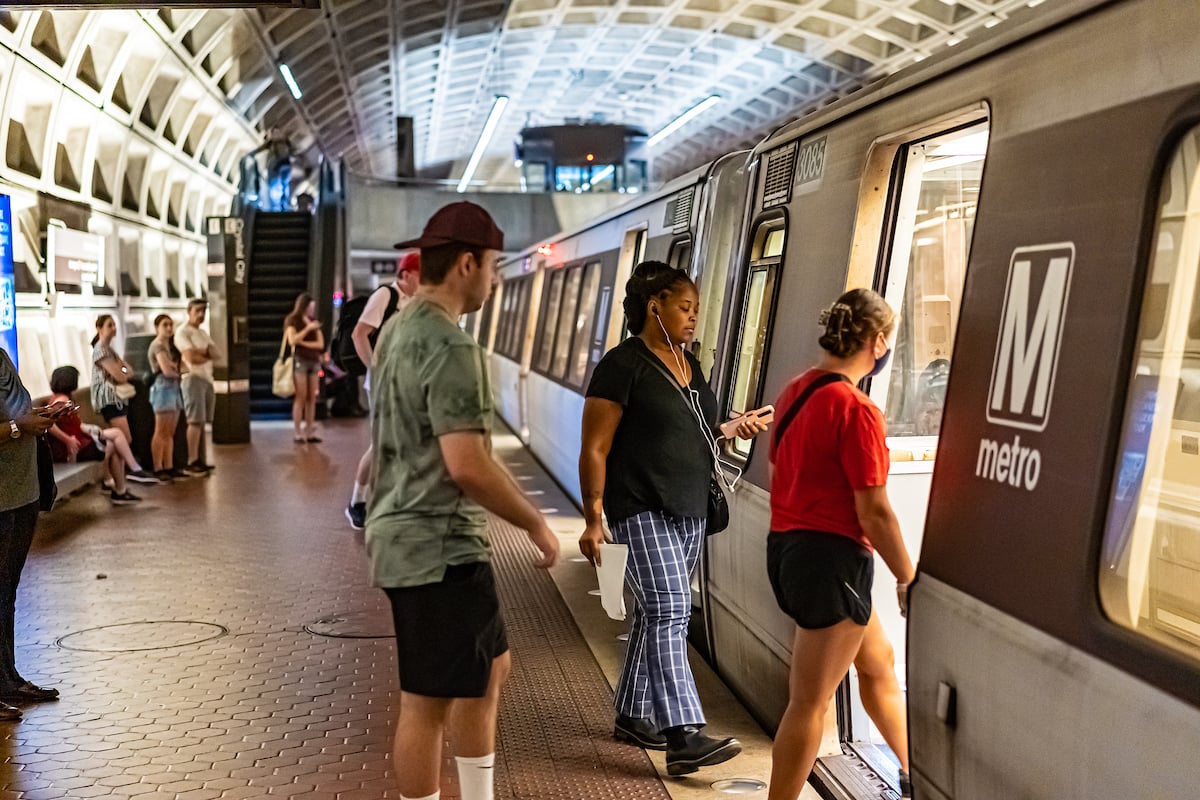 Use Corrals to Park E-Scooters and E-Bikes
Arlington County has installed more than 100 corrals around the county to ensure that e-scooters and e-bikes do not clutter sidewalks and block walkways. If you're riding a Capital Bikeshare e-bike and can't find a station near your destination, keep an eye out for the corrals and park your e-bike safely there. This also applies to e-scooters.
No Subway Surfing
Surfing on top of a train poses an immediate threat to one's life as well as the passengers' lives and can result in injury or death. Not all TikTok trends need to be attempted, specially on a moving train. It is also illegal. Please don't do it.
Germ Prevention
As we inch our way out of pandemic mode and normal life is restored, it's important to keep in mind the lessons we learned from the pandemic. Don't cough or sneeze in your hand just to transfer it to poles, door handles or seats. Cover your mouth with a tissue or sneeze into your elbow. Masks are always an option if you're feeling under the weather as well.
Respect Personal Space
Be mindful of others' personal space by avoiding excessive touching, leaning, or invading their bubble. Give everyone their room to ensure a comfortable journey for all. Pro tip: if you're holding a backpack, briefcase, or a large purse, it's better to take it off your back and place it on the floor near your legs or feet.
Keep Noise Levels in Check
Keep your volume levels low. This applies to conversations, phone calls, listening to music or podcasts, and playing games. We all want a peaceful and quiet atmosphere and seek to avoid unnecessary disturbances.
Offer Your Seat to Those in Need
Be considerate towards individuals who are pregnant, elderly, disabled, or carrying heavy loads. Offer your seat as a gesture of kindness and ensure that they have a comfortable commute.
No Food or Drinks
The DC Area metro system is one of the cleanest systems in the nation. To keep the transit environment clean and pleasant for everyone, food and drinks are prohibited. Save your meals and snacks for outside the bus or train, and prevent unwanted spills and odors.
Enjoy Your Commute
By adhering to these fundamental rules of public transportation etiquette, we can transform our daily journeys into more enjoyable experiences. Let's cultivate a sense of consideration, respect, and shared responsibility as we navigate the transit system. Together, we can create an environment that benefits everyone.
If you're planning your return to the workplace and not sure where to start, Arlington Transportation Partners can help you customize your new commute.
Photo Credit: Albert Ting/theclickting.com for Arlington Transportation Partners