Last year has taught us a lot about how we live, work, and play but more importantly, the pandemic has placed flexible work arrangements, particularly telework, in the spotlight and that is something that we believe will play a role in the way we work for the foreseeable future.,
Arlington Transportation Partners has put together a list of the top transportation trends for commercial buildings to look out for in 2021.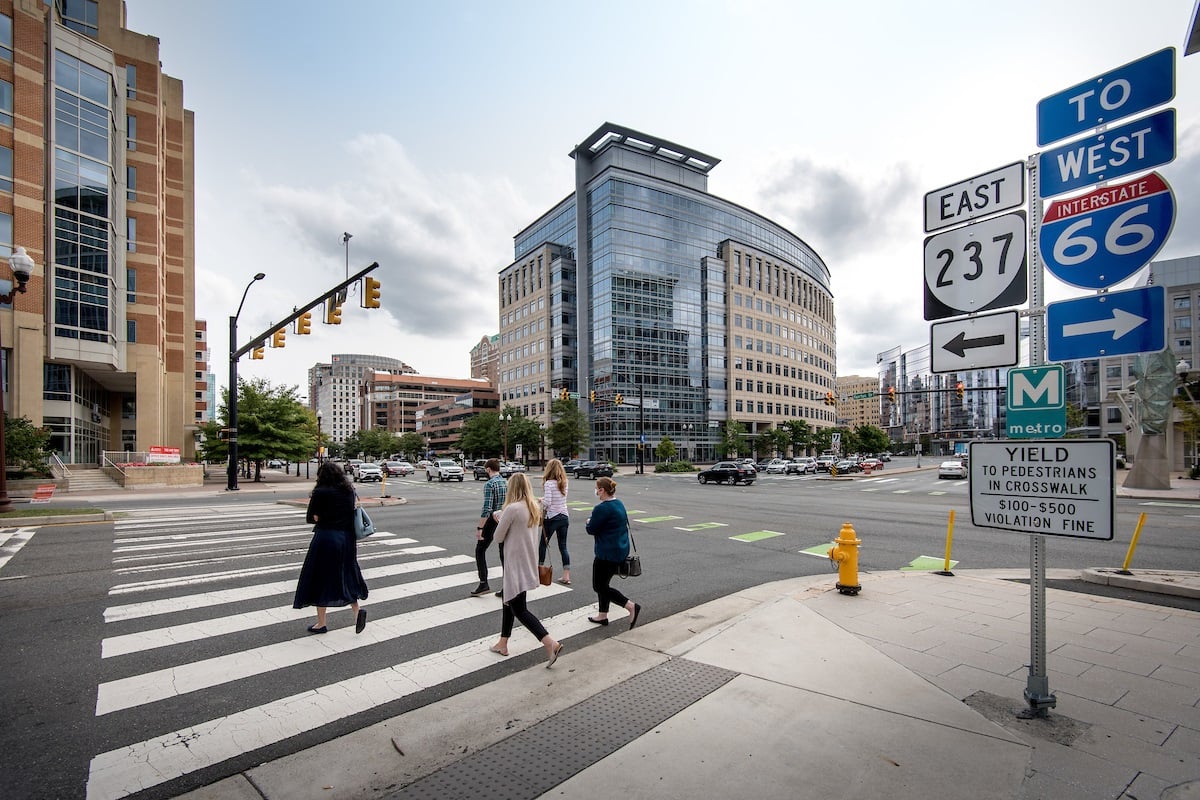 Staggered Work Schedules
Now that many employers have experienced how successful telecommuting can be for their organization, offering flexible work arrangements may become the new norm for many employers in the latter half of the year. ATP has noticed several employers who have already taken on some form of staggered scheduling where half of employees report to work on Monday/Wednesday and the other half on Tuesday/Thursdays, while interchanging every other Friday. There are various online apps that support employers who are looking to easily implement and manage staggered schedules.
Re-Thinking Parking
ATP predicts that there will be a surge in employees driving to work, and parking will become a premium. We predict this largely due to the fact that many commuters will look to avoid crowds while commuting. Although there will be an increase in drivers, we foresee a disruption in monthly parking as less tenants will have the need to park each weekday.
Pro Tip: It is imperative that buildings and parking operators engage tenant employees prior to their return to make informed decisions on meeting their tenants needs.
Carpool parking
Carpooling and Vanpooling have long been a great way to commute, however ATP foresees a surge in carpooling as commuters find more comfort traveling in smaller groups. Providing discounted carpooI parking spaces is a win-win for both parking operators and tenant employees. Carpool/Vanpool parking also enables you to free up parking spaces in your garage which parking operators can in turn charge a higher daily rate based on demand.
Pro Tip: Apps such as Waze Carpool allow users to select who rides with them allowing colleagues to easily carpool together and make payments to each other in app.
SmarTrip App
With Metro riders looking for more touchless options, the SmarTrip App does just that. Riders can instantly add funds, buy money-saving passes, check balances, set up Auto Reload, and manage SmartBenefits from their employer. Download the SmarTrip App from the app store
Cards purchased in the SmarTrip app automatically get added to Apple Wallet to pay for transit in Arlington and the surrounding areas including: all 91 Metrorail stations in the region, all Metro parking garages/lots, and all Metrobus routes.
Bike Parking and Shower/Locker Facilities
Secure indoor bike parking has become an essential amenity in Arlington buildings as it complements the many trails and bike lanes in the County. Bike Arlington reported a 50% increase in the usage of bike lanes in the county and predict that bike ridership in the County will continue to increase. Providing bike parking is undeniably an affordable investment with low overhead costs and little to no maintenance. Shower/locker facilities are what make any active commute possible as tenants can freshen up upon arrival to the building.
Geo-Fenced Ridesharing
If your building is further away from a metro station or major point of interest for your tenants, then geo-fenced ridesharing maybe the solution for you. A virtual geographic boundary around specific locations that only permits pick-up and drop-offs within designated areas and times. Some companies even provide benefits for these shared rides. Others may provide corporate accounts for workday travel once they are at the office.
Get in the Game
How is your building preparing for tenant returns? Tenants returning to the office safely is a common goal between ATP and Arlington Buildings. The challenges posed by the pandemic requires us to work even closer together to ensure tenants are safe both at the office and during their commute. Contact us today and set up a comprehensive plan that works for your building.
Photo Credit: Sam Kittner/Kittner.com for Arlington Transportation Partners