Since April 2020, Arlington Transportation Partners (ATP) has met with more than 300 unique employers and properties, listened to their needs, and developed supportive programs to respond to how COVID-19 has altered commuting in the region. Through this work and as we watch what's happening around the country, a few trends have emerged that will shape the future of commuting in Arlington and the surrounding DC metropolitan area.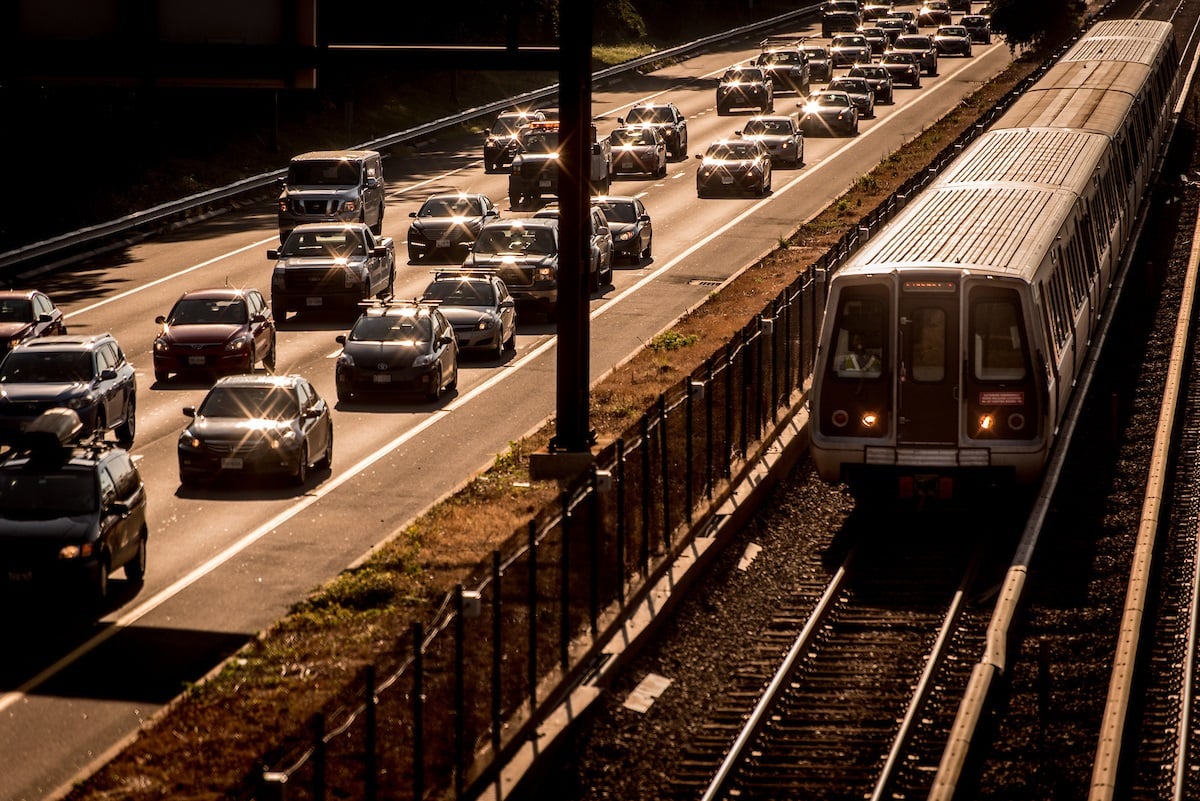 Focus on Parking Management
During the course of the pandemic, we saw many employers allowing more open parking policies while demand to come into the office was low and concerns over safety were high. However, many of these companies understood that this couldn't be a long term solution, due to parking availability and costs as more people return to the office. There is also a concern that more employees will want to drive and park when they return, which can worsen parking constraints and create costly and time-consuming parking crunches.
It's important to remember that once an individual chooses a commuting option, it can be difficult to switch to another mode of transportation. Companies will need to consider parking availability and closely manage demand as they return to the office. Those concerned about parking can receive assistance in identifying employee commuting plans, creating a strategy to combat a potential parking shortage, and find out about programs available to help from their ATP representative.
Bank on the Bike Boom
The DC region, data from BikeArlington's Bicycle & Pedestrian Counter has shown 25-50% increases in bike traffic and demand for bikes at local bike shops has outweighed supply.
Employers are capitalizing on this too, as a way to increase their sustainable commuter programs while also improving employee health at a low cost. A few exciting things we've seen local companies add or explore include:
Provide subsidies for bike commuting or to reimburse related expenses (bike purchases or leasing, maintenance costs, etc.)
Host bike tune-up days with a partner like Velofix to encourage bike commuting to the office and helping employees ensure they have a reliable ride
Purchase a few bikes to have on-site as a fleet for commuting or workday travel
Increase promotion of Capital Bikeshare corporate membership discounts for employees
Increase Ease of the Commute
Bringing employees back to the office will require a great deal of change management as daily routines are uprooted from simply walking down the hallway to sitting in a car or on transit for an average of 45 minutes one-way to reach an office in Arlington. Additionally, introducing a hybrid work environment will increase the need for flexibility as employees make decisions about where they are working from and how they will get there.
Employers should prepare their workplaces and related programs to improve the commuting experience and communicate these efforts to employees. A few program companies can introduce to returning employees to support them through these changes include:
Offering a transit subsidy to lower employees' commuting costs as they come back to the office
Providing free or discounted carpool or vanpool parking in a convenient location
Promoting customized commute planning available from ATP.
It's also pertinent to understand and communicate regional transportation changes to employees as they prepare for their commute.
WMATA recently enhanced service and various transportation providers offer different pass options, such as Metro's 7-day Unlimited Pass or VRE's Ten-Ride Ticket which may be more cost effective for employees working in a hybrid environment than being locked into a monthly pass.
ATP can host a virtual event for employees to share relevant updates and help them feel supported as they make decisions about their commute.
Start Planning Today
As we enter into the last quarter of 2021, now is the time to start planning to ensure your organization is ready for 2022. We can provide valuable local, regional, and national insights and help your organization formulate benefits and programs that are ready for whatever the future of commuting in Arlington may hold.
Start today with our Workplace Return Checklist to determine what your organization may need to consider, then contact your ATP representative for expert advice and consulting to help you execute a sustainable, cost-effective, forward-thinking transition to the office.
Photo Credit: Sam Kittner/Kittner.com for Arlington Transportation Partners