The Nature Conservancy has participated in Champions for nearly a decade now and it was never a question of if they would attain the platinum designation within the program, but when. That being said, Arlington Transportation Partners (ATP) congratulates The Nature Conservancy on both attaining Platinum Level of recognition in Champions, the highest available, as well as becoming our Champion of the Month.
The Nature Conservancy invited ATP to several events to promote transportation resources and information as well as their dedication to providing outstanding transportation amenities and unique commuter benefits, The Nature Conservancy has truly stood out from the competition.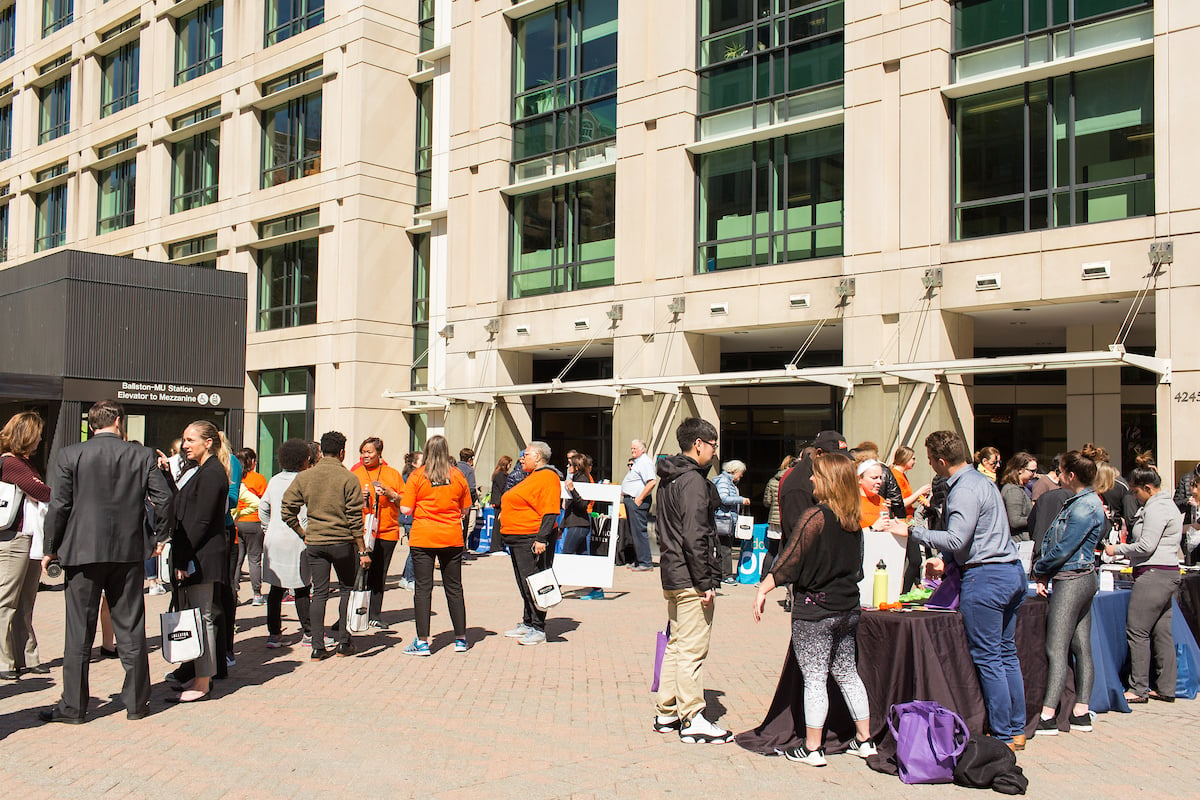 Engaged in Active Transportation
No one does events quite like The Nature Conservancy – they host multiple social events for their employees throughout the year and never hesitate to invite ATP to participate, share resources, and answer questions regarding transportation. Whether they are interested in sustainable commute options or transportation safety, The Nature Conservancy is keeping ATP in mind to support their employees.
In addition to the events that The Nature Conservancy hosts themselves, they are also very keen to participate in ATP-promoted events such as National Walking Day and Bike-To-Work Day – for the latter, they have engaged even more heavily by hosting their own pit-stop for several years.
Supporting Alternative Commute Styles
The Nature Conservancy offers a wide variety of amenities and benefits to support those that do not wish to drive alone to the office.
For those that participate in a carpool of 3 or more participants, they are happy to provide free parking. They also offer protected bike parking that is easily accessible with close proximity to commuter showers and lockers, all to enhance the experience of those who wish to bike to work.
Moreover, bikers also enjoy a financial incentive for biking to work which promotes the usage of the bike amenities as well as helping to keep more cars off the road. Topping that all off with pre-tax transportation benefits for employees, The Nature Conservancy showcases their dedication to several alternative means of transportation.
There's Still Time to Stand Out in 2023
The Nature Conservancy serves as a fantastic model for businesses who are hoping to provide transportation benefits and amenities for their employees.
As we enter the final third of 2023 and near the end of this year's Champions period, contact your ATP rep today to finish out the year strong in regard to transportation to boost employee satisfaction and retention and give yourself the competitive advantage
Photo Credit: Reema Desai/ReemaDesai.com for Arlington Transportation Partners